A massive 8.0-liter engine moves this small classic.
---
The TR6 is a special little car, while it isn't exactly known for its incredible horsepower or low quarter-mile times it is still a very popular piece. These cars are what are known as driver's cars, this means that while they aren't the fastest mean machine on four wheels they are still really fun to drive. Some more examples of this kind of car are the Mazda Miata, Subaru Brz, and the Honda S2000 these, just like the TR6, had very minimal horsepower but quickly became extremely popular for their handling and fun driving experience. However, this is still not good enough for some people, this is best exemplified by today's example. This tiny British cruiser has been equipped with a fire-breathing V8 engine from Pontiac and is ready to destroy any competition that might come its way.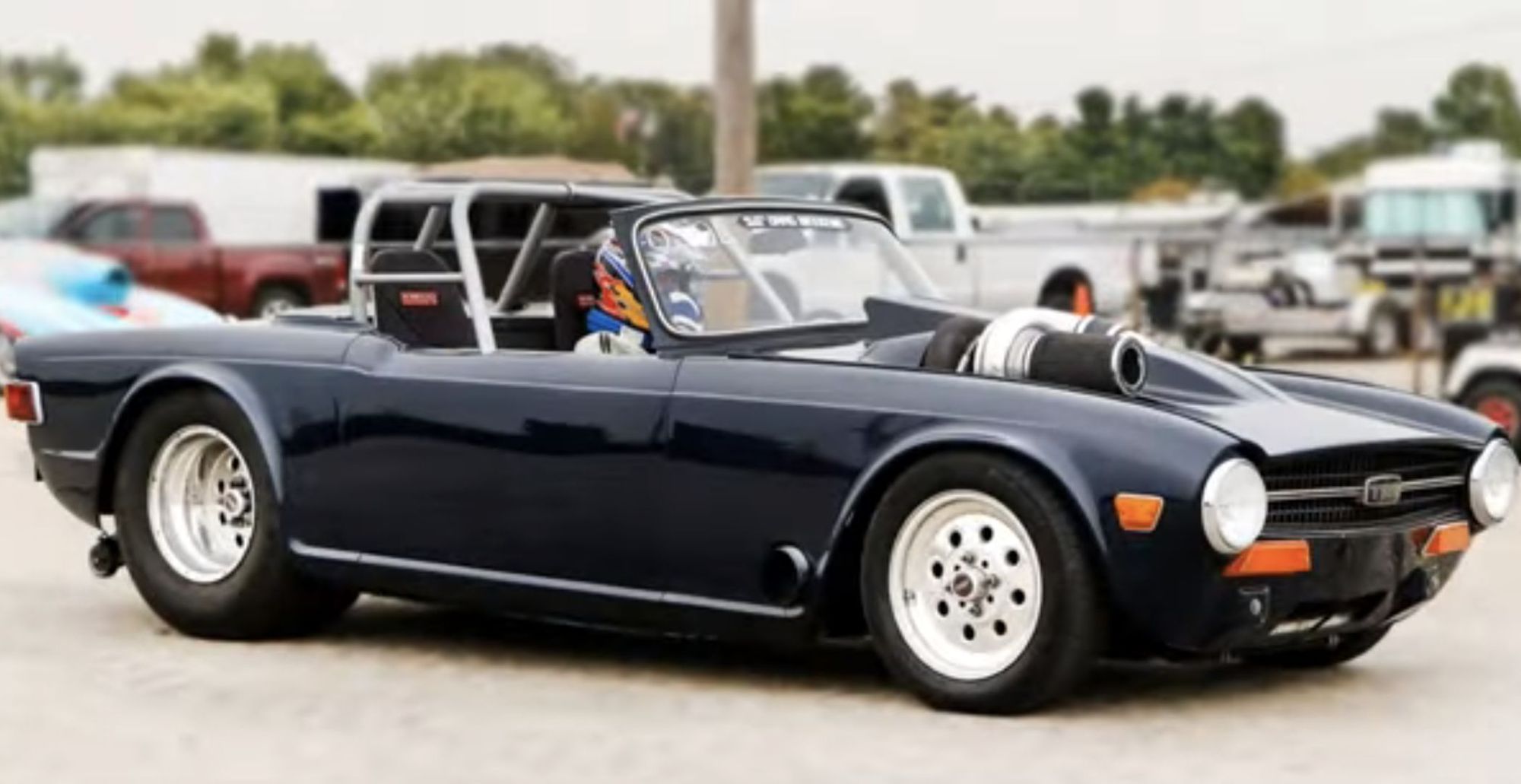 Under the hood of this incredible car are a 488ci, 8-liter, Pontiac V8, and 94mm turbocharger which pushes crazy horsepower numbers. Mated to the engine is a 480L Manual transmission which spins the drag tires wrapped around a set of Weld Racing wheels. With the upgraded throttle body, gigantic engine, and huge turbocharger this thing uses up a lot of fuel. That's why the trunk of the car has been fitted with 2-8.5 gallon fuel tanks. Another cool feature this car brings to the table is that it is street legal, this means that you could see this high-performance masterpiece zooming past you on the highway.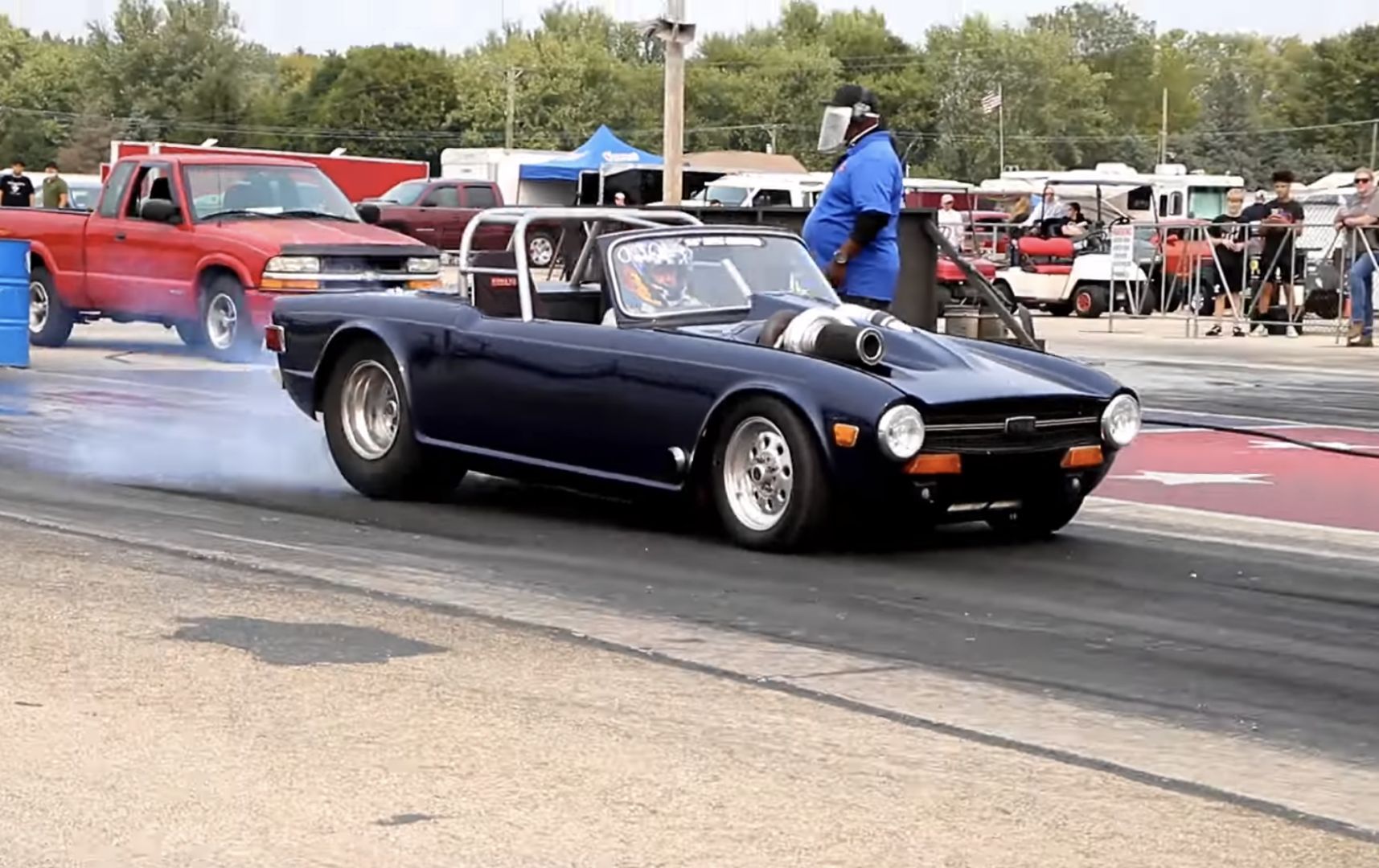 After an ear-deafening burnout and some 'oohs' and 'ahs' from the crowd, the car can complete a quarter-mile pass in just 9.51 seconds. The funniest thing about this car is that after it's done demolishing the competition it carries a trailer back to the garage. This is one of the coolest cars we've ever seen and we hope to see more cars like this in the future, the world needs more high horsepower drag strip destroyers like this one.