Is this crazy or insane?
---
A guy named Chuck got the brilliant opportunity to buy a Jeep Gladiator with a Dodge Demon's engine, thus a star was born. The old joke some car sites have absolutely beat to death is how Chrysler, er Fiat Chrysler, we mean Stellantis now, will throw a Hellcat V8 into anything. Sadly, those days might be over, but we have aftermarket creations like this Jeep Gladiator to enjoy.
Check out this cool Jeep J20 restomod here.
You might remember this rig when it crossed the block at Barrett-Jackson in October. A lot of people were drooling over it, especially since a Demon's V8 is hard to come by, let alone the technical difficulties you must navigate when outfitting a Gladiator to accommodate it.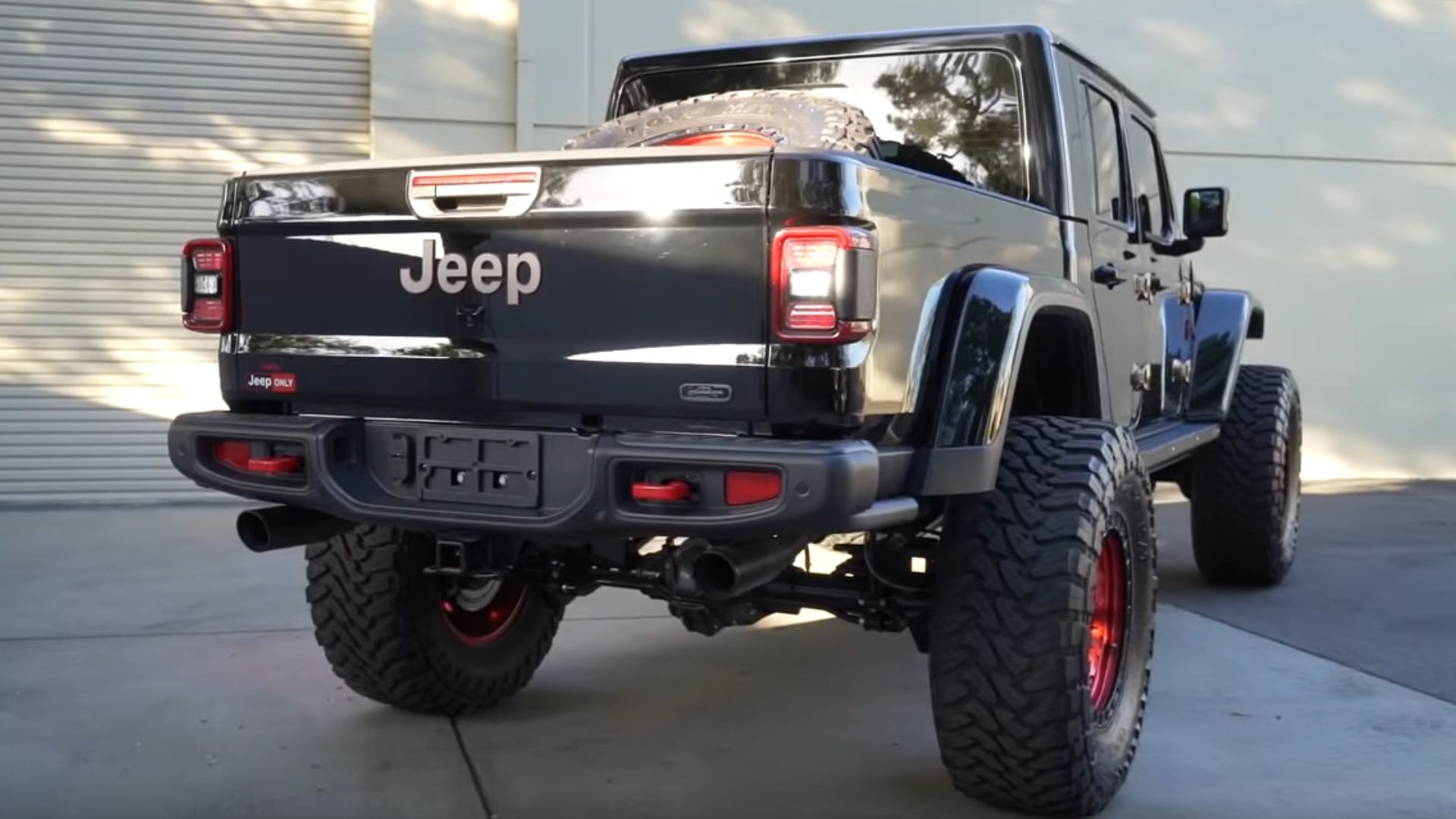 To the untrained eye, this Jeep looks like every other Gladiator on the road. However, there are some dead giveaways something sinister is going on. Relocating the spare tire to the bed isn't really one of them since plenty of people do that to try looking cool. Instead, those dual tailpipes and the rear axle are practically enthusiast calling cards. As for the Demon badges on the front fenders, you'd hope someone who has the gall to put those on their vehicle also dropped the engine under the hood, but that's not always the case.
You don't truly know what this Jeep is all about until the engine fires up, making it clear there really is a V8 in there. When it accelerates hard you can hear the supercharger whine and that's when it becomes apparent there really is a Demon powerplant. By that point this Gladiator is gapping you hard, so it's a little late to realize what you're up against.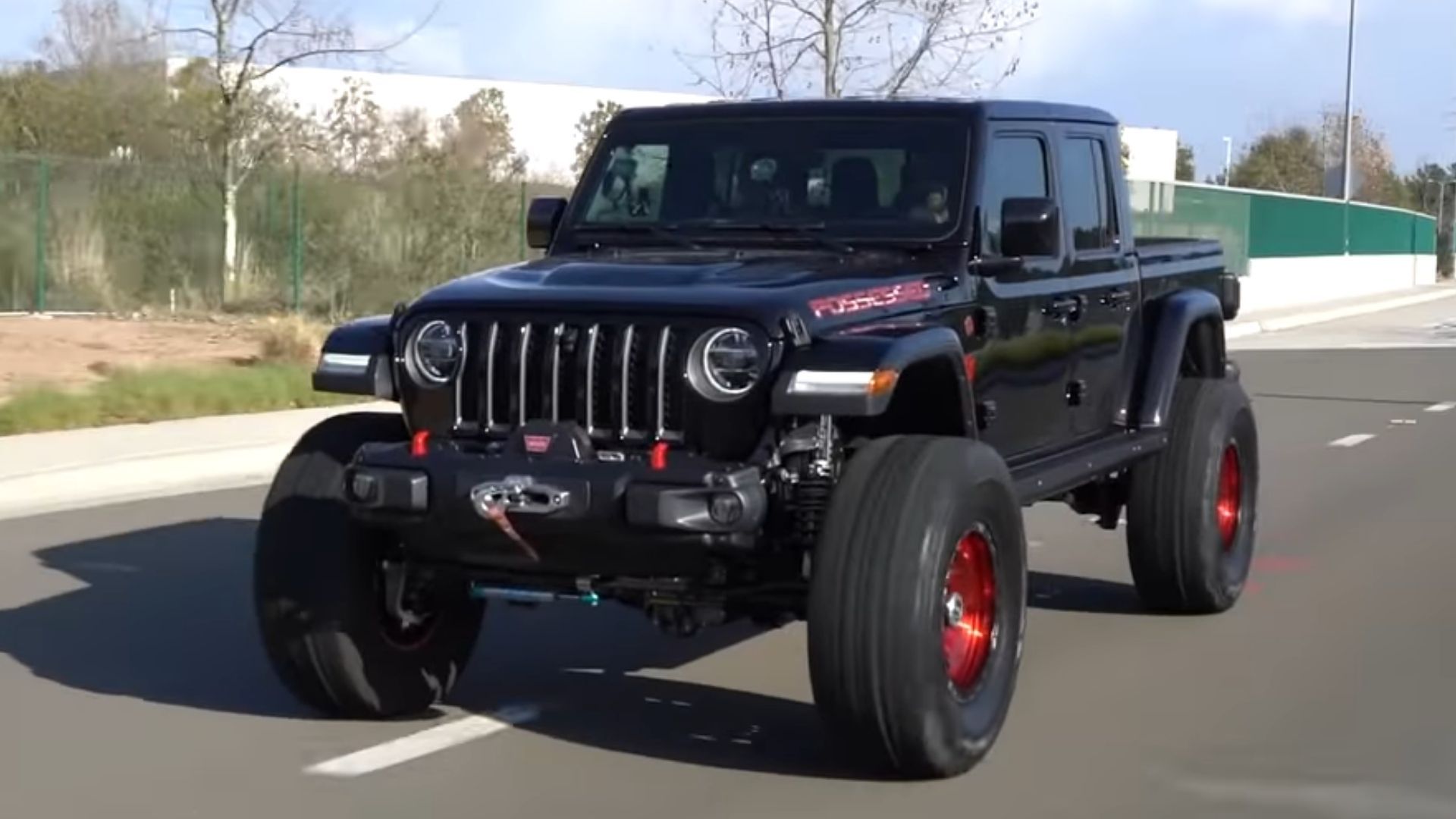 Before anyone points out the obvious, this Gladiator probably isn't so great for off-roading at this point, unless maybe you're doing high-speed runs on a fairly well-groomed fire road. The V8 is a little too twitchy for anything technical, unless you like to gamble with such an expensive rig. Still, this creation is so over-the-top it's great and the owner sure seems to enjoy it.
Check the Jeep Gladiator Demon out for yourself.