This restored civilian amphibian is impressive.
---
If you are in the market for a go-anywhere vehicle you might be looking for a 4x4 reminiscent of a monster truck but even the most capable off-roader can be stopped by water. While this 1964 Amphicar 770 being offered at RM Sotheby's online only Open Roads auction may not be able to handle muddy terrain, it is more than capable of transitioning from land to water.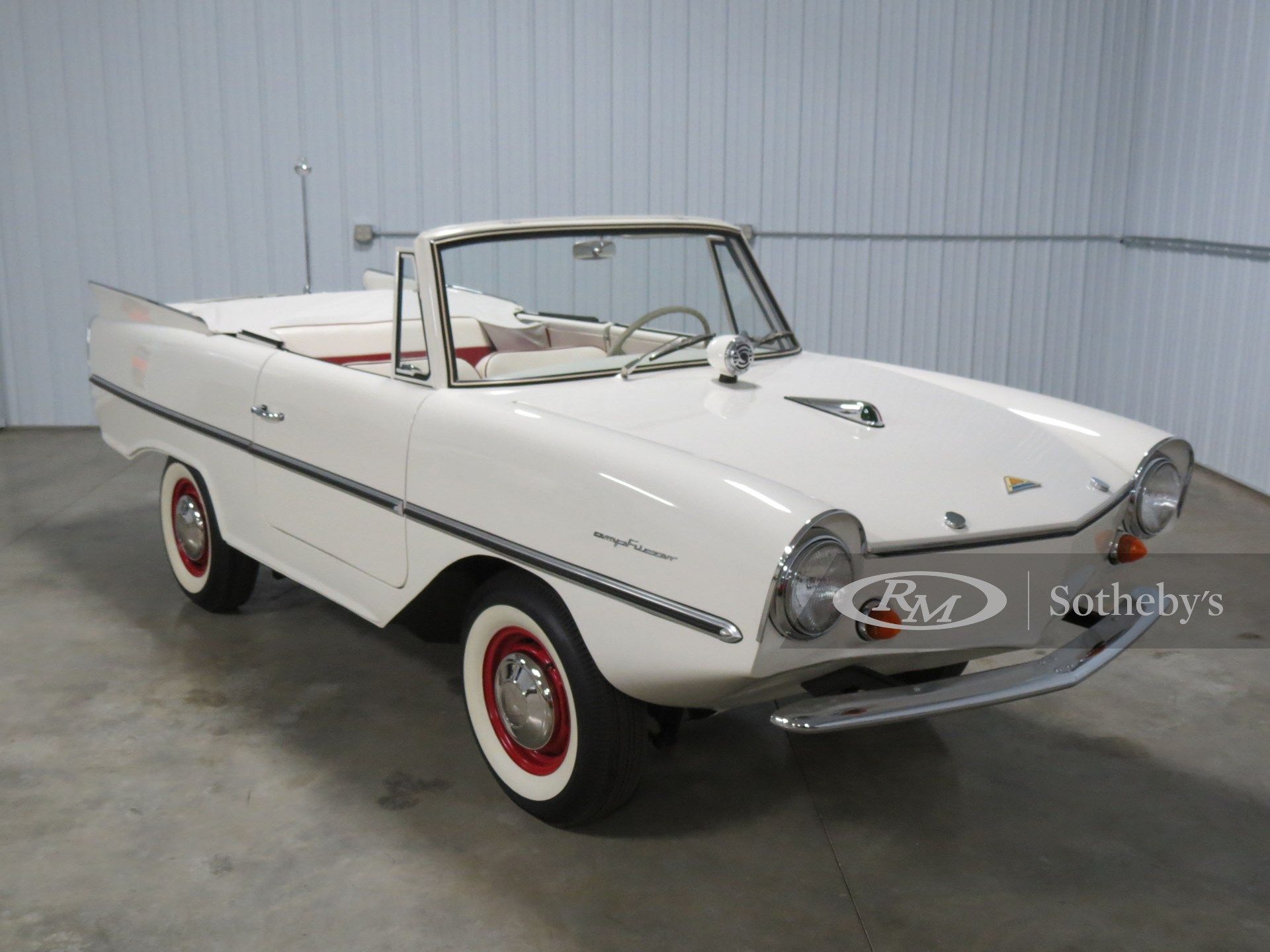 This unique example of the most successful civilian amphibian vehicle ever produced was expertly restored in late 2020 and features a 1,147-cc Triumph inline-four paired to a four-speed manual transmission. For an approximate 7-mph top speed on water, it is equipped with dual rear propellers. Under the black convertible top, the interior is upholstered in red and white material and features bright chrome accents, a theme that carries over from the white exterior finish. Despite a high-standard restoration that took place less than 3-miles ago, the car is in less than perfect condition but the blemishes are so small that they need to be pointed out to draw any attention.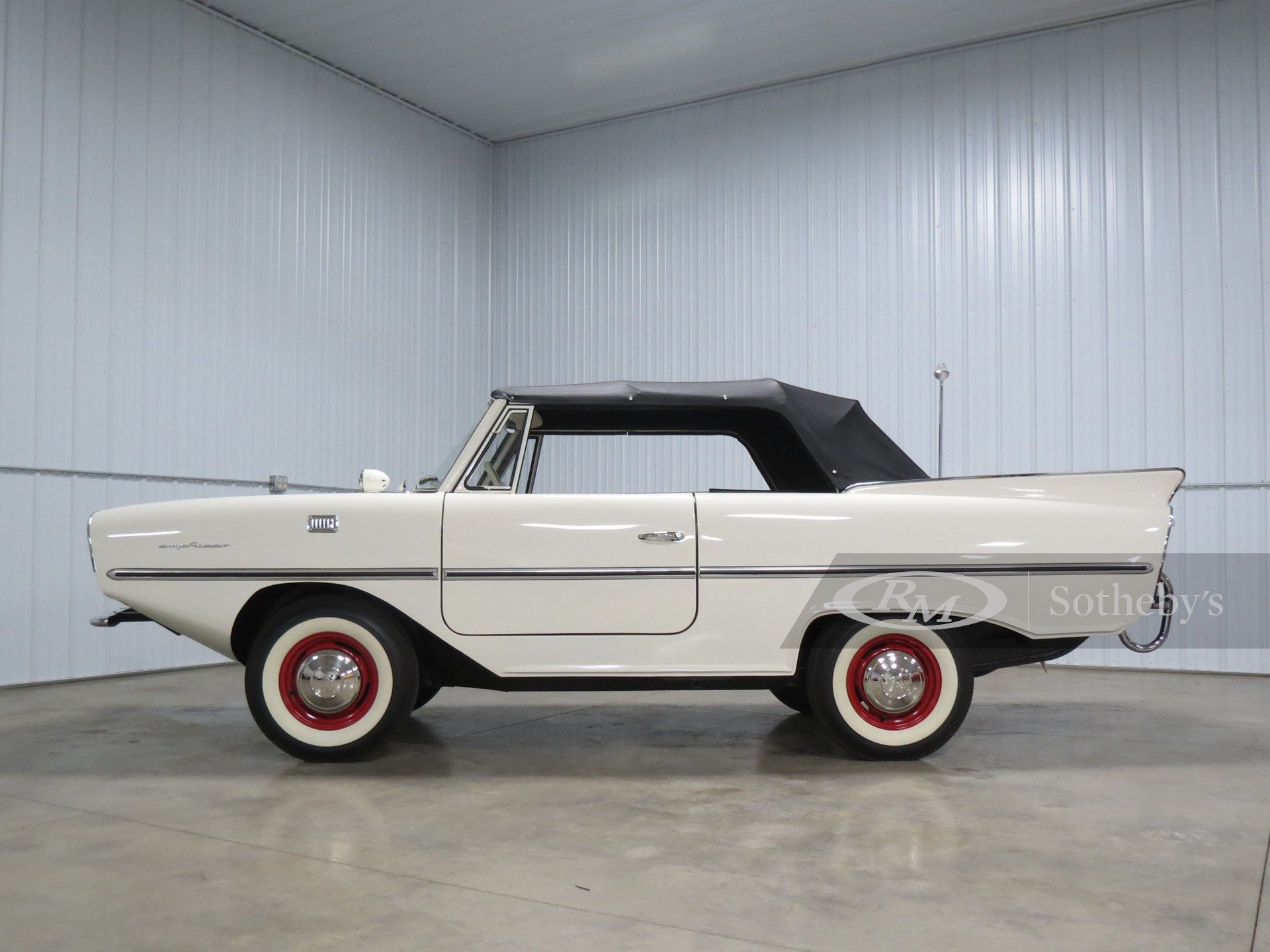 This unique design was devised by German industrial designer Hans Trippel. Only 3,878 were built in West Germany by Industrie-Werke Karlsruhe, of which even less made their way to the United States. In fact, just 3,046 were sold in the United States, making this beautiful amphibious car a super rare find. Accompanying the car is a stack of invoices and receipts totaling over $64,000, a hood/trunk key, two life vests, a paddle, literature, and a reproduction owner's manual. And, just in case you were wondering, it is equipped with the appropriate navigation lights for marine use but with its rich history, rare pedigree, and beautiful restoration it may be better suited for show. See it here.