Rebuilding a classic Jaguar just got much easier.
---
Reproduction classic car parts from automakers has gotten to be a big business in recent years, and Jaguar Classic has gotten in on the action with everything from continuation cars to tool kit rolls. The latest added to this list is reproduction blocks for Jaguar's vintage 3.8-liter XK inline-six engine that was used on a number of iconic Jaguars from the '50s and '60s.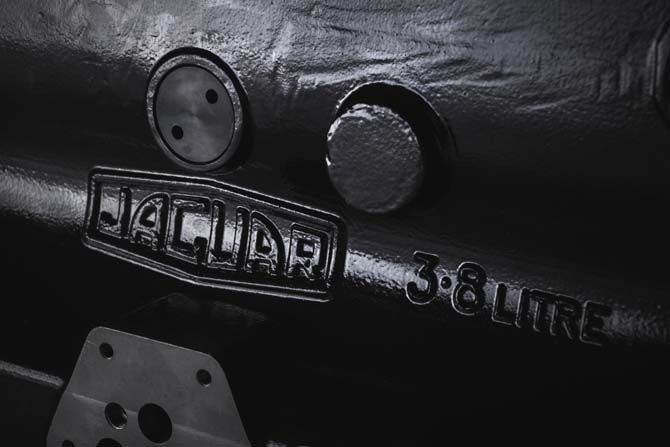 These engines are manufactured to Jaguar's authentic specifications to be a perfect replacement for a classic Jag, and each engine is tested and approved by Jaguar Classic engineers. That means if you're working on just about any Jaguar from 1958 through 1968 such as the XK150, E-Type, MkIX and the S-Type, this engine block will fit your build.
One cool part about these engines is that customers with proper documentation are able to get the serial number of their original engine stamped onto the block, but the serial number will feature an asterisk to signify that it is a replacement part. While this won't allow the cars to fully retain "numbers matching" status among collectors, it does show attention to detail for the build using a new factory-built block instead of an engine pulled from an unknown source. Customers not choosing an original engine stamping will get a standard serial number.
Jaguar's reproduction 3.8-liter XK engine blocks are sold exclusively through the automaker's classic division, Jaguar Classic, but if you want an orginal-spec mill for your vintage Jag, it isn't cheap. The engine block is being sold for £14,340 (around $18,000 USD), and it comes with a warranty and certificate of authenticity from Jaguar Classic.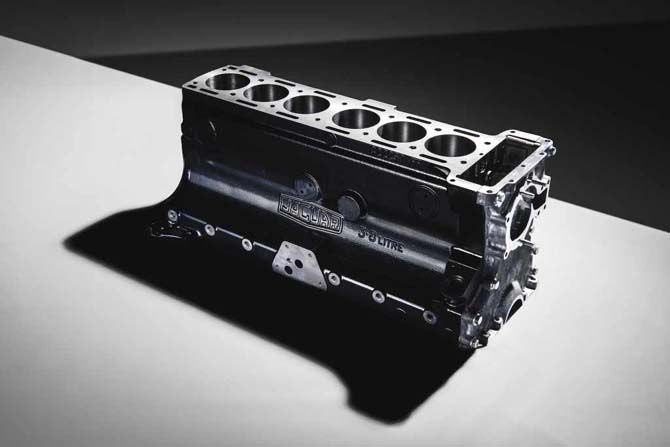 Source: Jaguar