A modern rendering of Chevrolet's high-performance third-gen pony car.
---
Back in 1985, the Chevrolet debuted the IROC-Z, a high-performance package for the Camaro Z28. The IROC-Z, named after the International Race of Champions series, had a five-year production run through 1990 and hasn't been revived since.
The IROC was given a few upgrades over other models such as Delco Bilstein shocks, ticker and rear anti-roll bars, an additional frame brace, unique, and optional Tuned Port Injection fuel system. Since the International Race of Champions series ended in 2006, it may not make sense for the IROC-Z to make a comeback. Digital artist Oscar V recreated a modern recreation of the third-generation IROC-Z.
The rendering looks to be inspired by the third-generation Camaro in general, not specifically the IROC-Z, but sadly the rear wasn't changed. The rendering features four-segment headlamps, rectangular roofline, and the rear window is reshaped. Much like the original IROC, it was given a small blade rear spoiler.
As you know, the IROC-Z hasn't been around for decades, but the closest version would be the modern high-performance 1LE that comes equipped with plenty of modernized parts one would find on the third-gen IROC. Stopping power comes from big Brembo brakes on all four corners, and it received a performance-tuned suspension comes with stiffer bushings, springs and stabilizer. Even more, the 1LE also features an electronic Limited-Slip differential (eLSD). Exterior-wise, the car features a front splitter and a rear spoiler. Of course, the car is clad with Goodyear Eagle F1 Supercar tires.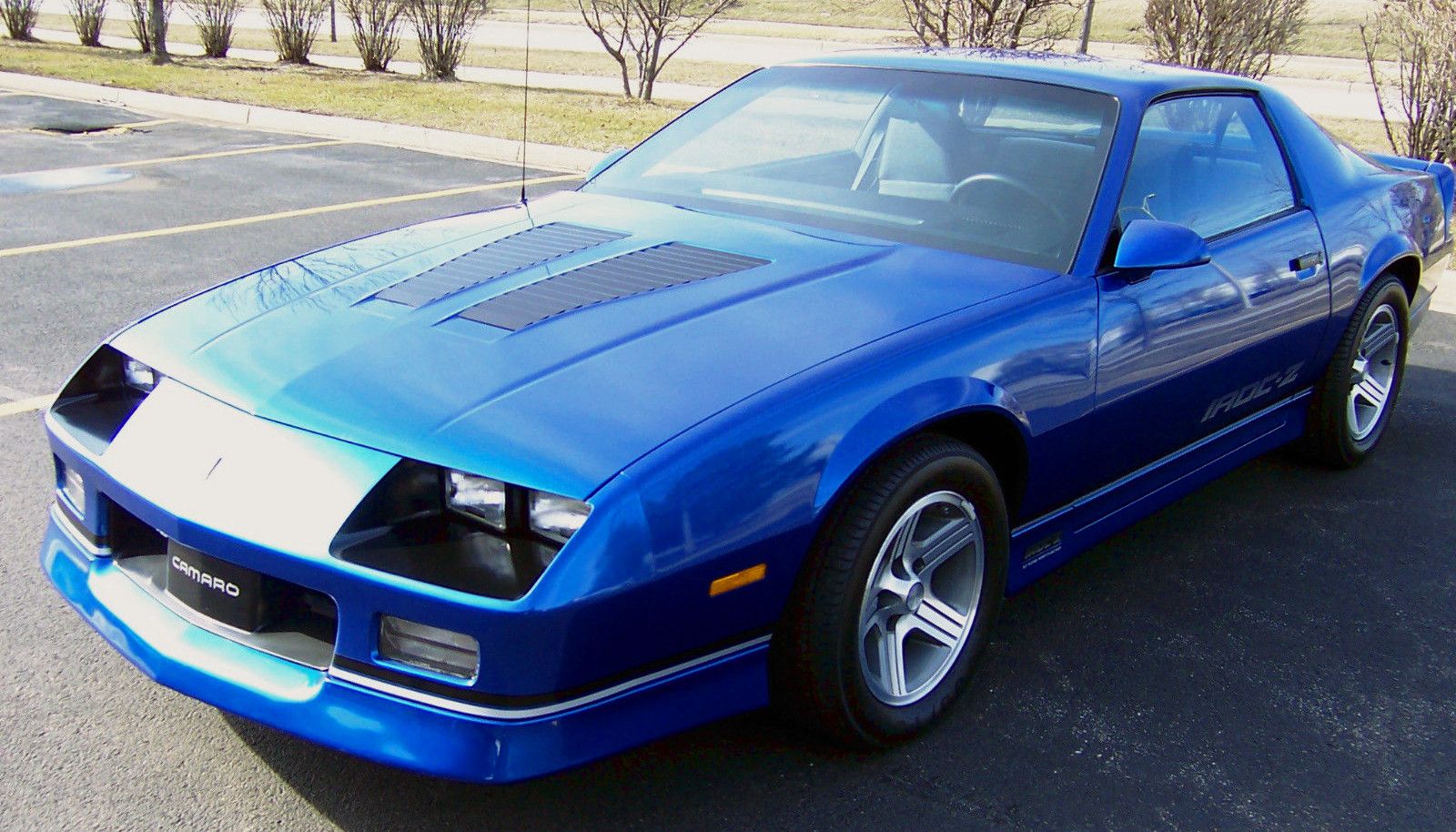 What do you think of this modern rendering of an IROC-Z? Should there be a modern version of the IROC or just let the name rest in peace? The 1LE Camaro definitely has the looks and sufficient power to keep any car enthusiast happy.