Big Block Ford Ranger is a serious machine!
---
Recently, Baja trucks have become the front runner in new-age truck and off-road vehicle modification. The internet is chock full of pictures featuring crazy fenders, wicked jumps, and insane crash landings. While many set out to create these dune destroyers some, such as today's example, simply find themselves adding more modification and finding that they've made it. With insane travel numbers, wild interior and fabrication design, and an incredible roll cage this truck combines everything good about a Baja machine with the comfort and style of a built luxury truck. This was accomplished through the use of one of the most reliable and capable truck platforms on the used truck market, the Ford Ranger.
Check out an insane supercharged GMC hot rod here.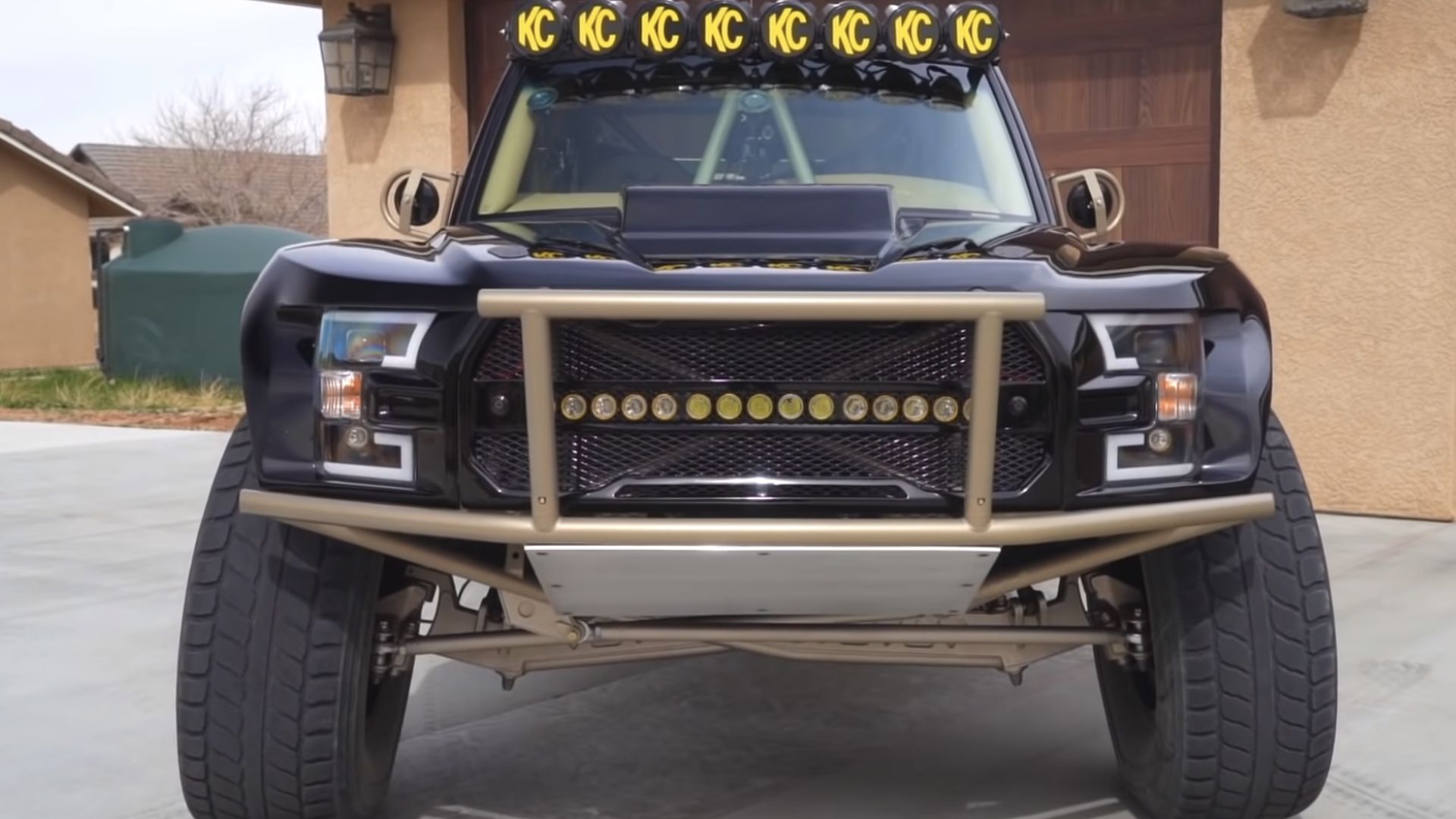 The Ford Ranger has already made a name for itself as one of the best off-roading trucks if you're looking for something cheap that won't break easily. However, a new builder has stood up to the challenge of building a Baja Ranger that combines the performance of a Ranger with a more unique design. While the LS platform seems to be the top dog in the project car community, this builder opted to use a more classic version of the Chevy V8. Under the hood is a MK 4 iron Chevy big-block pushing out well over 400 horsepower. Jumping and landing are no issues with this truck due to the 20" of travel in the front and 28 inches in the rear. Weighing in at 6200 lbs, the truck bounces around like it's nothing.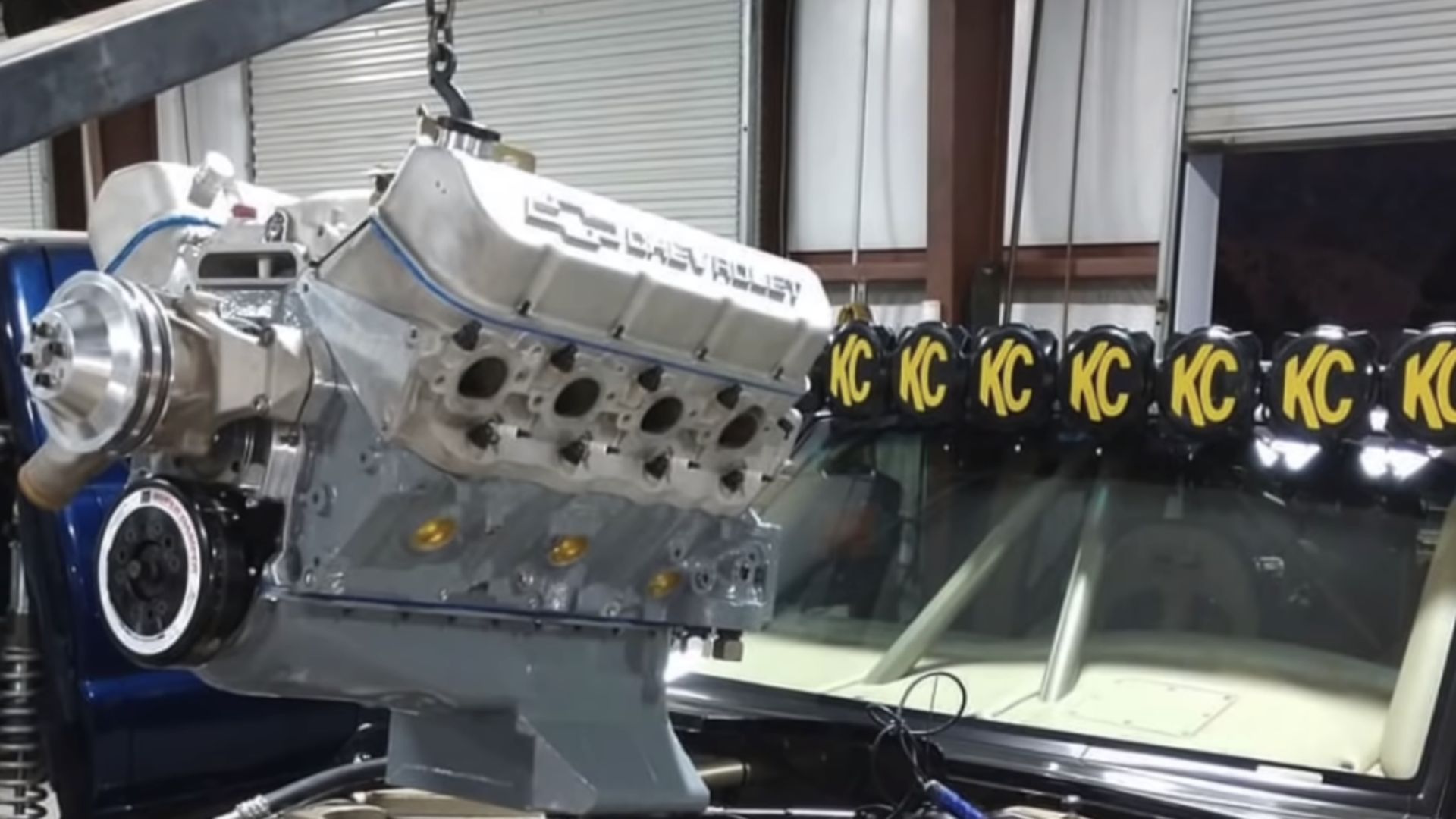 All of the fabrication work was done by RJ Fabrication, they have also designed their headers and exhaust system. The interior is equipped with snap-on carpet and brown leather with the fabricator's logos on the headrest of the seats. Encasing the entire cab is a tan interior color-matched roll cage which allows for a stiffer chassis and snuff fit. This is an incredible dessert monster with big power and insane suspension work, the exterior fabrication sells the truck as an off-road beat and we hope to see more of this truck in the future.