Would you drive this performance truck or park it in a collection?
---
Holden has a very long history of building performance vehicles in Australia, but the very last vehicle tuned by Holden Special Vehicles (HSV) rolled off the assembly line back in May and was delivered to its new owner last month. Instead of going to a museum or being tucked away in a collector's warehouse, this significant Holden Colorado HSV SportsCat off-road performance truck will instead be used as a daily driver by its new owner.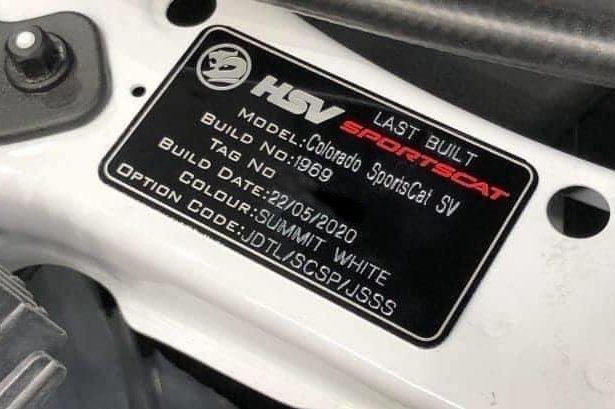 That new owner is 23-year-old Shannai Beale who ordered the sport-tuned pickup just before General Motors announced that it would be shuttering the Australian brand in 2021. Not surprisingly, it's reported that Beale comes from a family of Holden enthusiasts including her father who collected Holdens and Chevrolets and even raced a Holden HQ Monaro. She upgraded to the Colorado HSV SportsCat from a compact Holden Cruze.
The Holden Colorado HSV SportsCat is a more extreme version of the Chevy Colorado ZR2 offered in the U.S., and it was just one of many Holden products built over the years that were given an in-house performance tune. Some of these cars became legends in the U.S. leading to performance cars Stateside such as the Pontiac GTO, Pontiac G8 and Chevrolet SS.
Before Beale's Colorado SportsCat was completed, HSV workers marked the sad occasion with one final picture, which can be seen below. The truck was fitted with a special plaque under the hood signifying that it is the "last built" HSV product making it an instant collectible among enthusiasts. Not surprisingly, she said that she has received offers from people wanting to buy the truck, but it sounds like she has no plans to sell the truck as she continues to rack up miles with her dog as a passenger.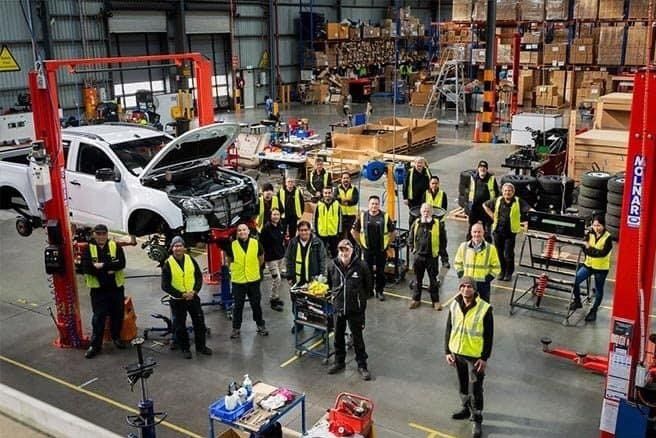 Source: Daily Mail