This Jeep has served its country well, and now it's ready to have some fun.
---
The Willys M38A1 is the military version of the long-lived CJ-5, so you know these little off-roaders are ready for anything. This particular 1952 Willys M38A1 has definitely lived up to its capabilities first as a military vehicle and then it served as a fire truck... twice. Now this civil servant Jeep is looking to enjoy retirement as a weekend off-roader, collection show piece or even a vintage parade vehicle when it goes up for auction with no reserve through Worldwide Auctioneers.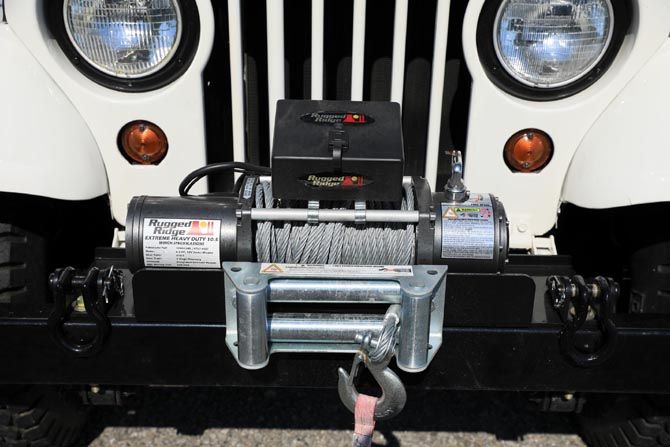 While there is no specific history of this Jeep's military service, the fact that it was produced in the M38A1's first year of production is a pretty cool detail in itself. At some point, this Willys found its way into service as brush fire truck with a fire department just outside of Philadelphia until being sold to a private collector. In 2012, another fire department in the same area had purchased it as a quick attach fire vehicle, and it was repainted and upgraded with modern conveniences including LED lights, onboard water pump, 10,500-pound Rugged Ridge winch and more.
Unlike the numerous engine options available under the hood of the CJ-5, all Willys M38A1 trucks were powered by the same 134 cubic-inch F-head four-cylinder with a three-speed manual transmission. The listing says that this engine still runs good, and it suggests that the odometer reading of just under 34,000 is actual miles. Considering that most fire trucks spend far more hours running than they do being driven, it isn't hard to believe that this 68-year-old Jeep could have such low mileage.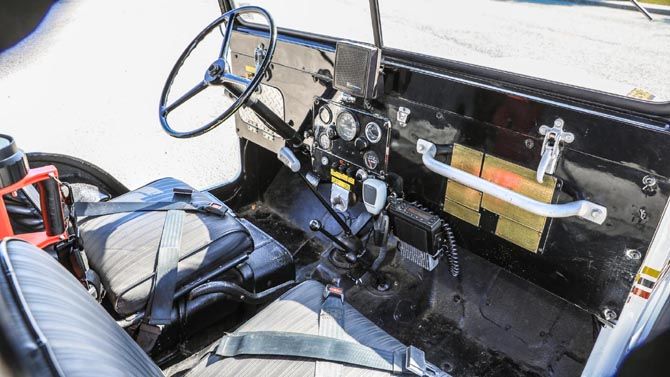 This 1952 Willys M38A1 started life as a Korean War military vehicle and later served as a rural fire truck, and now it's going up for auction at the Worldwide Auctioneers 13th annual Auburn Auction on September 5, 2020. To learn more about this Jeep or any of the other classic and collectible cars that will be up for grabs (or to consign a vehicle for a future sale), please contact Charlie Kuhn at Worldwide Auctioneers, chasjkuhn@sbcglobal.et.