This rolling canvas is restrained beauty in motion.
---
When it comes to custom, low-slung American classics like this 1963 Ford Thunderbird, some people take the approach of cramming as much artistic flair as possible onto every square inch of the car. That's what makes this Thunderbird so refreshing, because the owner has added just the right amount of flair to accentuate the natural beauty Ford imbued it with, making it a true work of art on wheels. Now this car is being auctioned, so this could be your chance at ownership.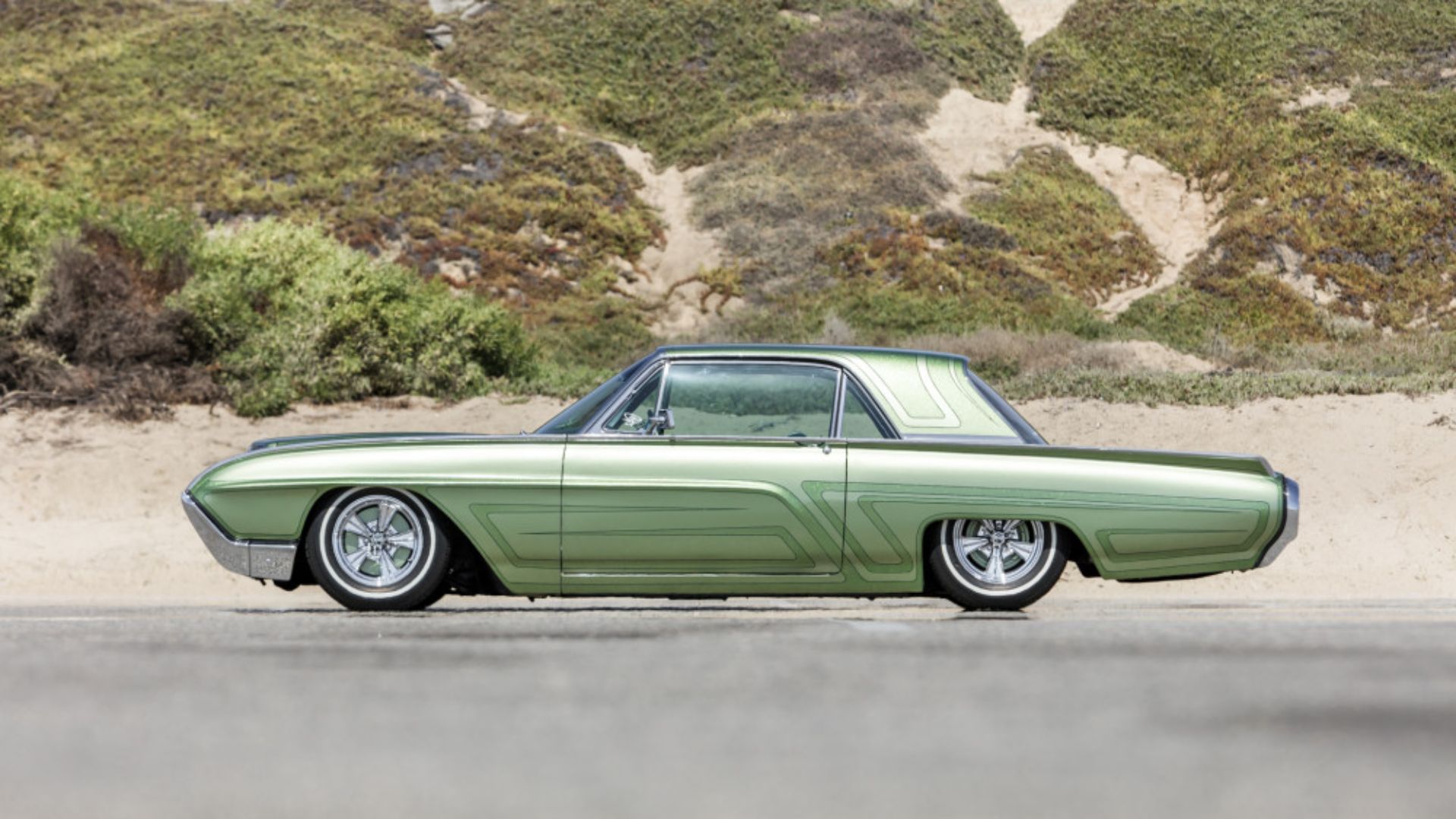 The fact this is a California car shouldn't be a shock. In fact, it's a huge plus since that means it hasn't been driven on salted roads and endured harsh winters. According to the owner, this car was purchased from the previous person in pristine stock condition, which included nice factory features like air conditioning plus power windows and power seats.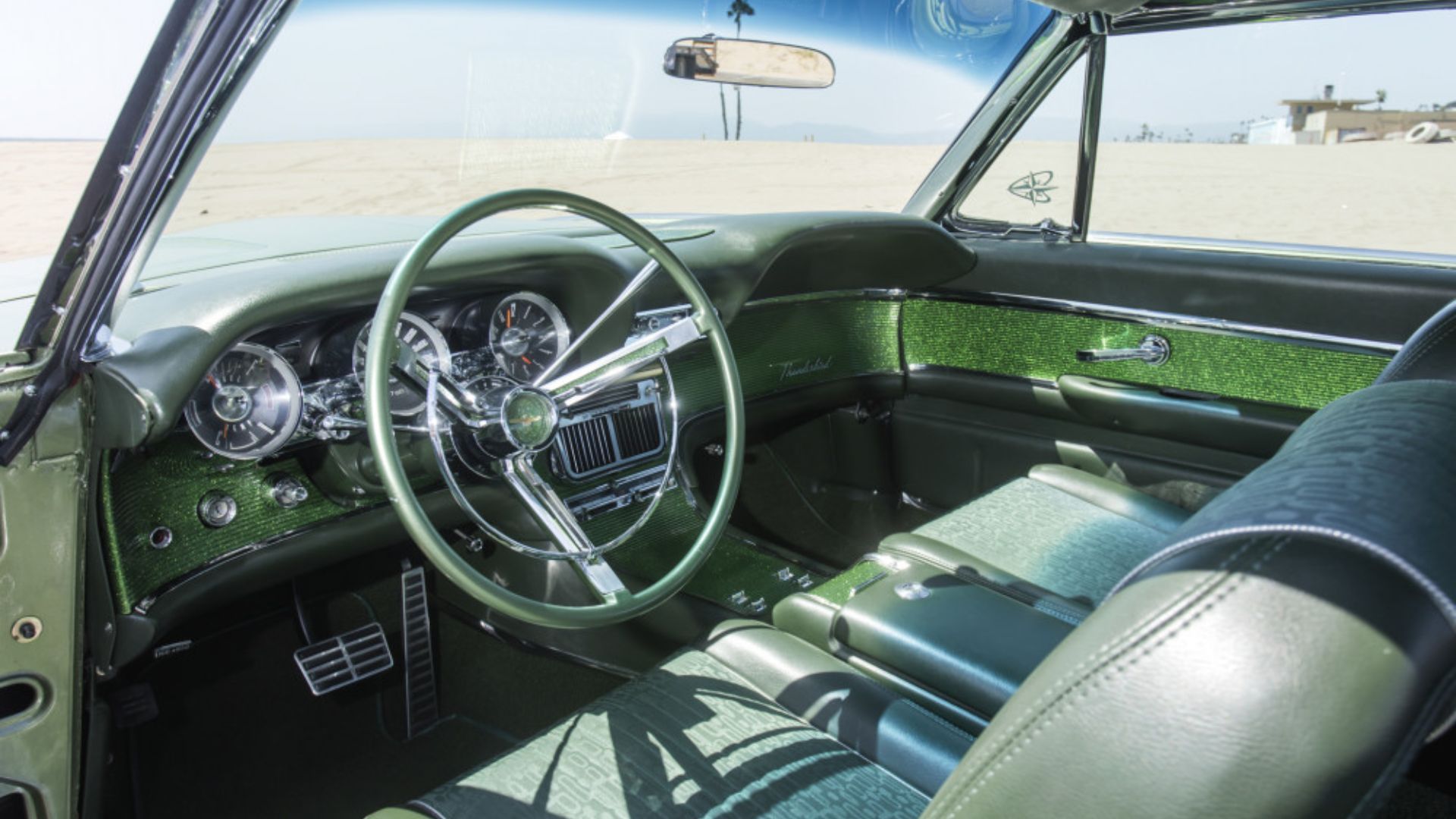 Gracing that long body is a Kiwi Green with dark green Freeway Scallops plus plenty of metal flake added to the mix literally makes this Ford sparkle in the sunlight. Malex Pinstriping added the intricate lines to really make this car pop.
A custom interior was designed and installed by Chuy's Auto Interior in Carson, California. It includes dark green seats and carpet, plus Kiwi Green with metal flakes for a strong tie to the exterior.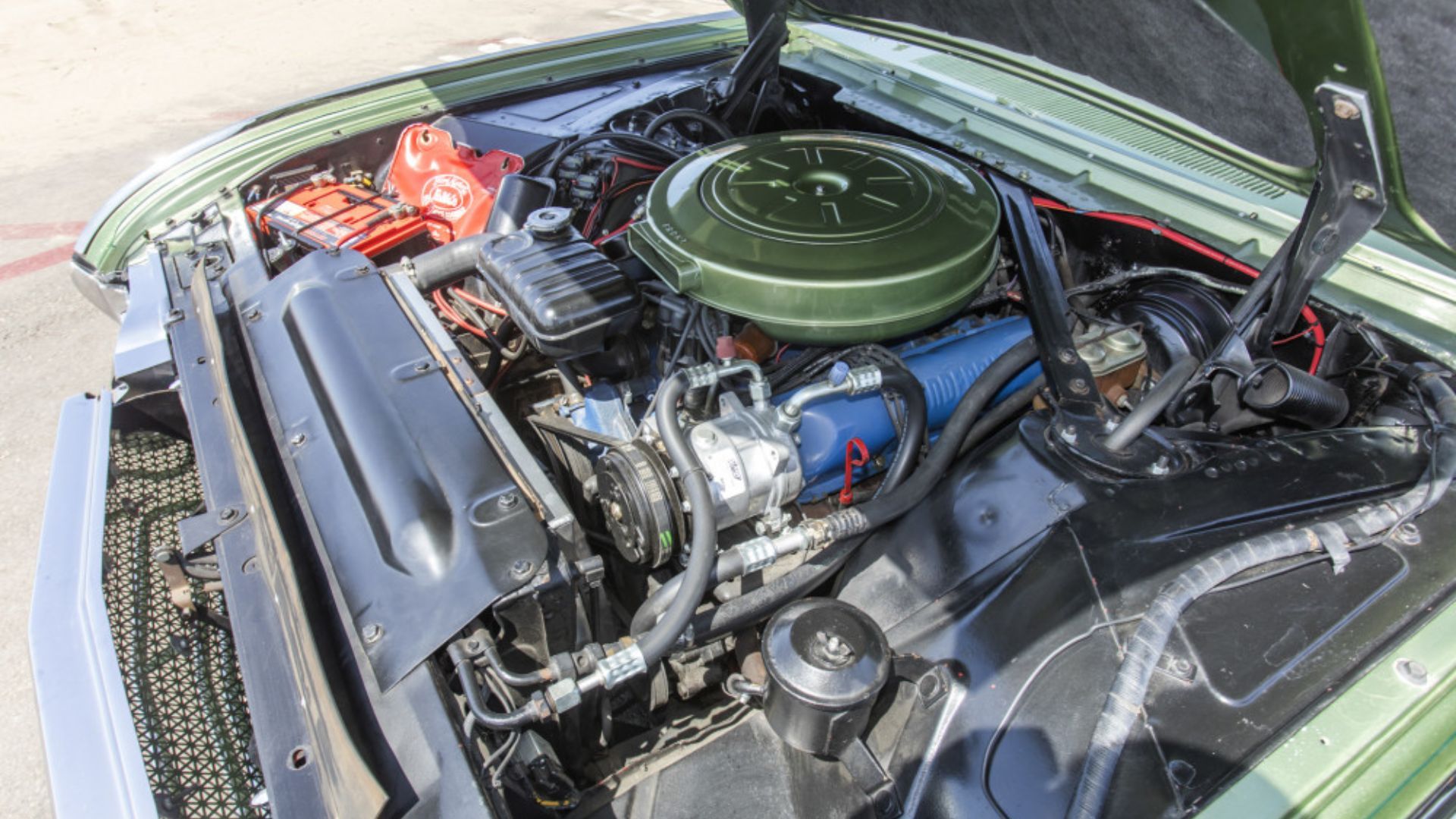 That low stance is made possible with an Accuair air ride suspension, which also keeps the ride nice and smooth. Since the system has been installed at each wheel and is adjustable, the configurations for ride heights is never ending. Despite much about this Thunderbird being transformed, the factory 390ci V8 and frame were left unchanged.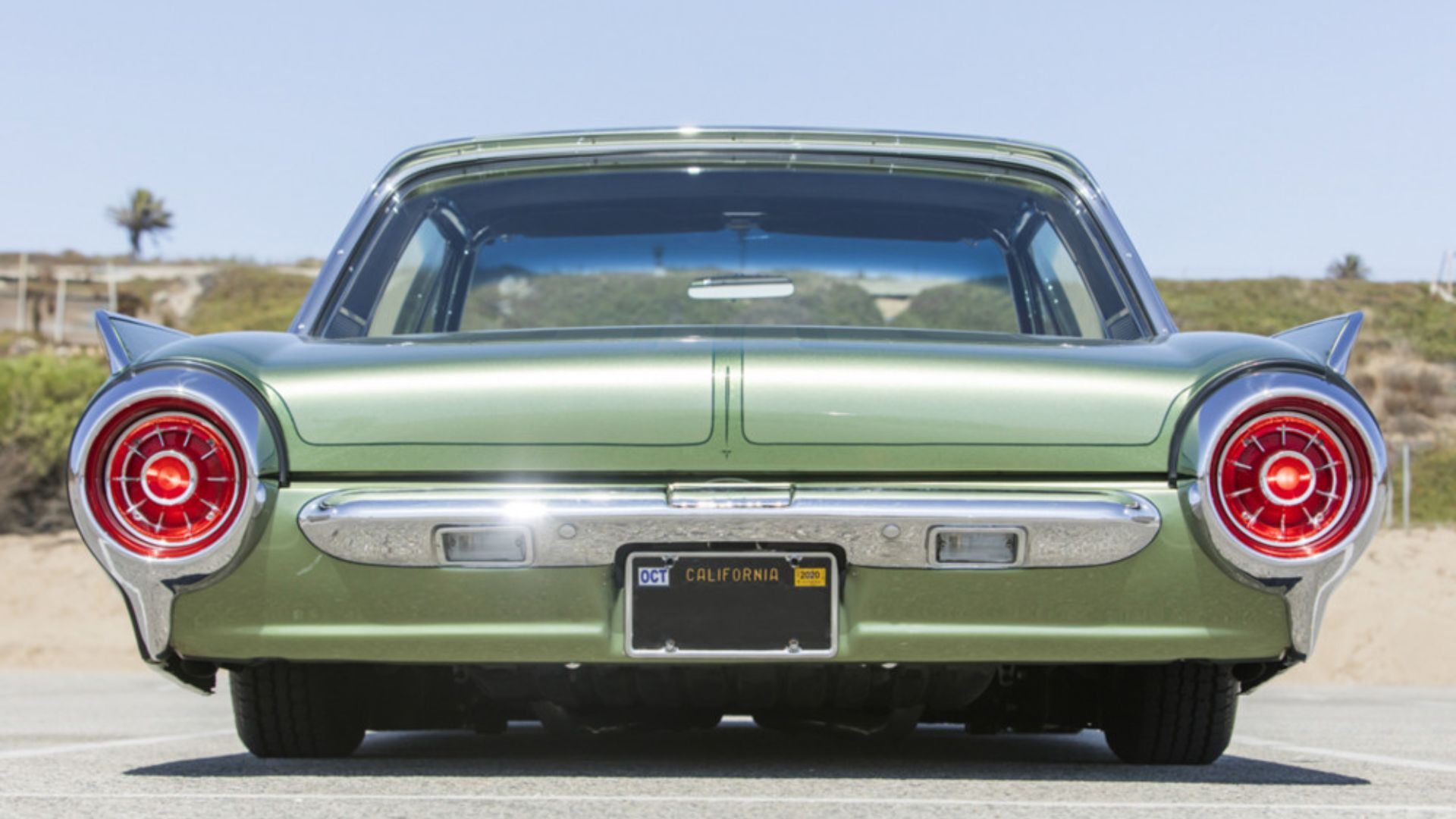 Professionally built by Starlite Road and Kustom of Harbor City, California, the shop has a sparkling reputation for mild custom builds. The work consumed 4 years and the result, as you can see, is nothing short of spectacular. It has been shown off at all kinds of shows and events in the US and was displayed for the Mooneyes Hot Rod Custom show in Japan.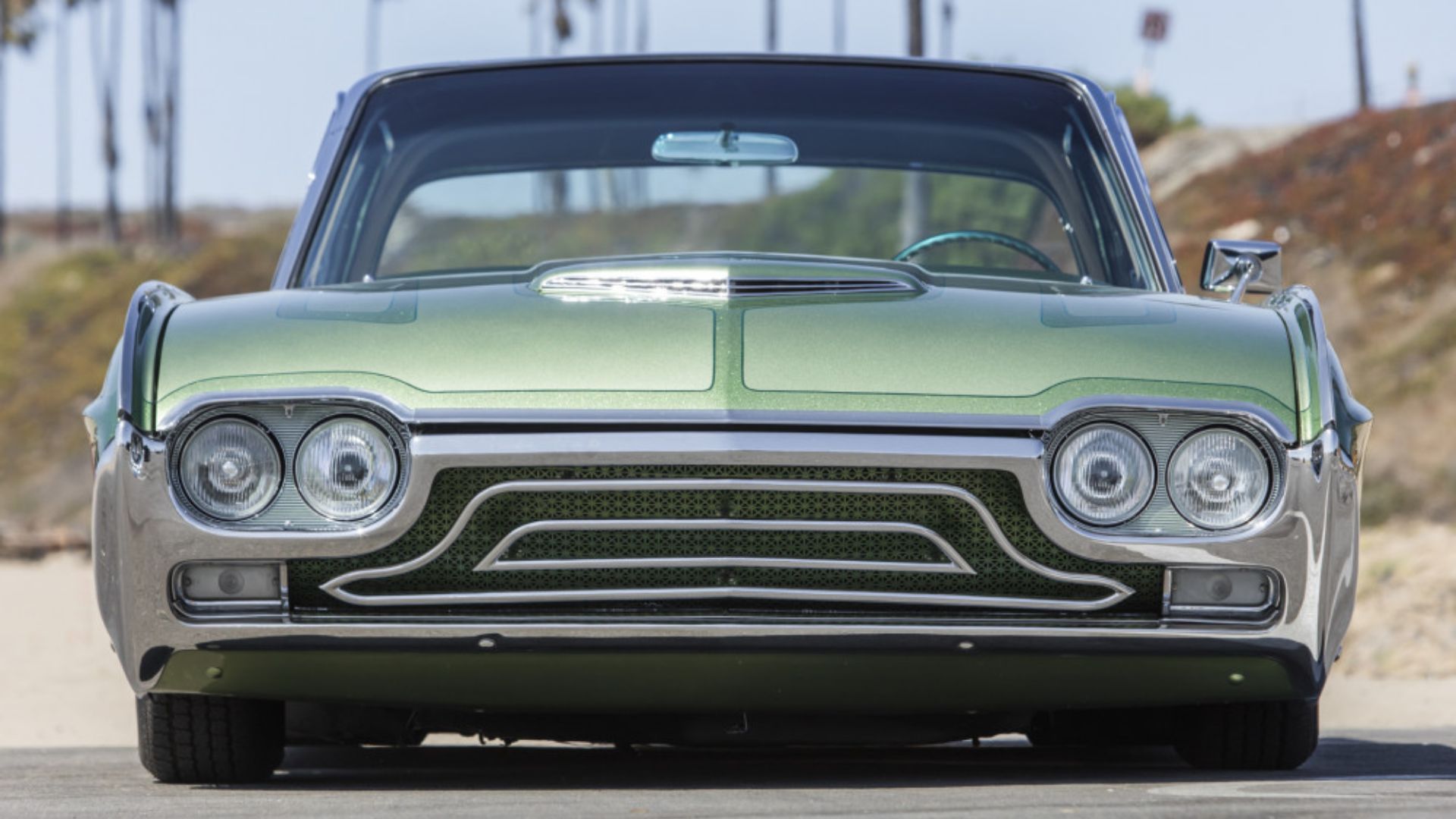 Keep in mind this 1963 Ford Thunderbird definitely won't be sticking around since it's on the virtual auction block right now. It's time to place your bid and keep your eye on this car.