Maybe he was hoping for a free crack pipe?
---
On April 23, two guys in a stolen Chevy Camaro convertible led police on a wild chase in Georgia. The pair eventually ended up in Atlanta with both Georgia State Patrol and APD hot in pursuit. The pair lost a wheel after hitting an island coming off I-20, sparks spraying from the chassis in the collision. That wheel bounced pretty far, making its getaway as if the cops were about to bust it. As the muscle car came to a sudden halt and a police cruiser pulled up, both of the men are seen in police helicopter footage jumping out and making a run for it.
See the latest Motorious Podcast here.
The passenger ran down the road. Officers were able to catch up with him quickly. His friend, however, was a little bit trickier.
The driver decided to take a zigzagging path, jumping over a fence, then back over it, crossing the street and into a homeless encampment. At first he tried hiding by laying under a bush. What he didn't know was the police helicopter overhead was using thermal imaging, so he was fully visible. Eventually, the man walked to the other side of the camp, unzipped a tent, and just climbed inside.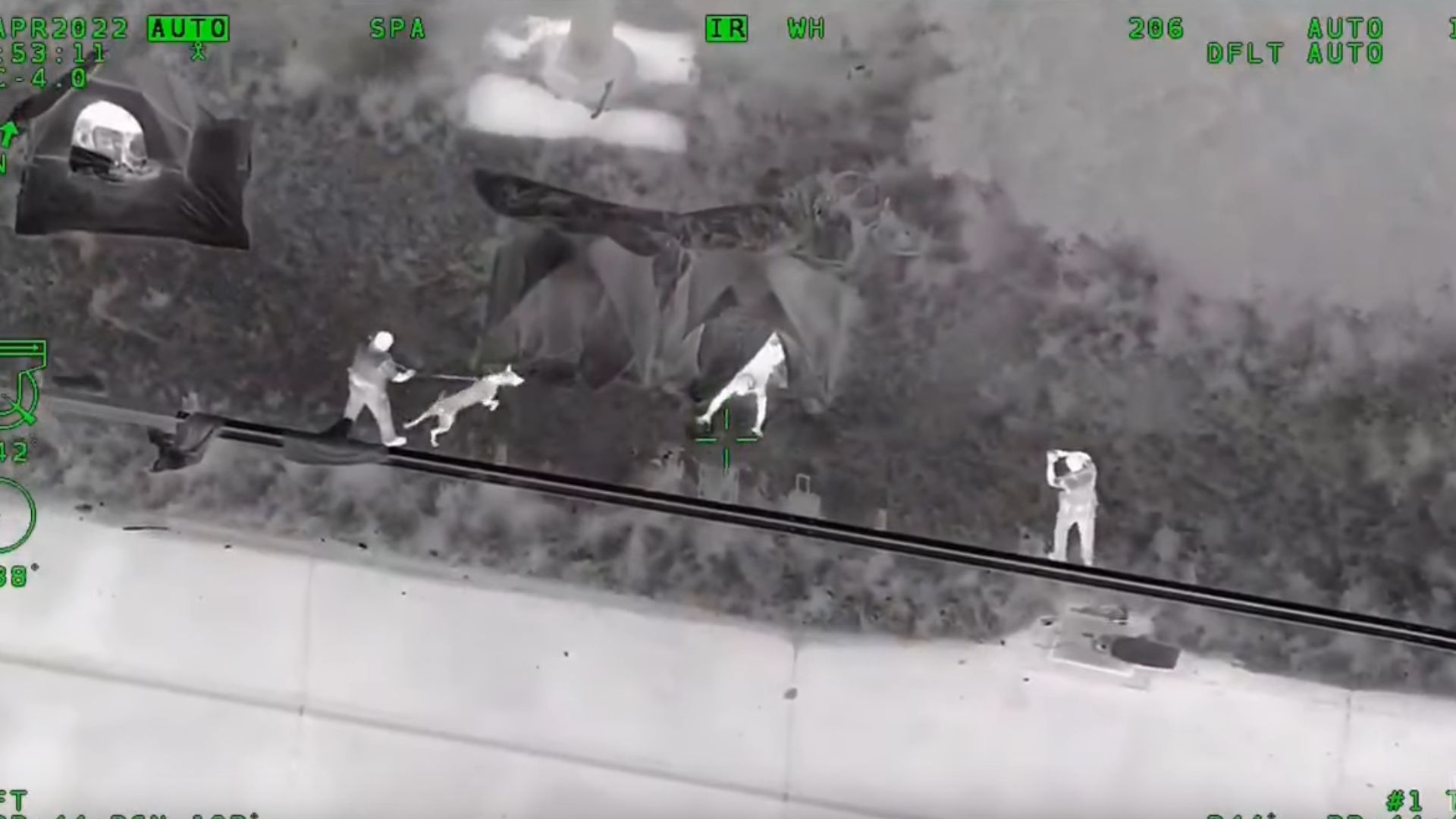 That proved to be quite the desperate move. After all, the guy had no idea who or what was inside. It turns out a homeless man was already in the tent, and when police announced themselves the man came out in a hurry, laying down and immediately obeying officers' commands. The fact a K9 was right there probably didn't hurt.
Finally, the car thief emerged and was also rapidly compliant. He might have thought for a minute his subterfuge had been successful. However, the eye in the sky saw and reported all, allowing officers on the ground to locate the man with relative ease.
While police didn't identify the suspects shown in the video, they did disclose a pound of marijuana and a handgun were recovered. As for the Camaro, it was reportedly stolen in Dekalb County.
Source: WJCL