This is an interesting hybrid…
---
The SEMA Show in Las Vegas is coming up quick and to get us all excited we get a nice preview of a 1969 Ford Bronco which is really a 1972 Ford Econoline van mixed with a 1969 Ford Ranger long bed. That's not something you see really ever, so this build should turn plenty of heads and gather quite the crowd in Sin City.
Check out what Mopar is bringing to SEMA here.
Created by Keith Kyker of Kyker's Rod & Kustom out of Telford, Tennessee, you'll notice this truck rides real low. It uses an AccuAir suspension system for that almost ground-scraping stance. Hidden behind the fenders are Billet Specialties Bonneville wheels painted a PPG basecoat of Kasmenine Bronze, a color which is also featured on the engine and chassis.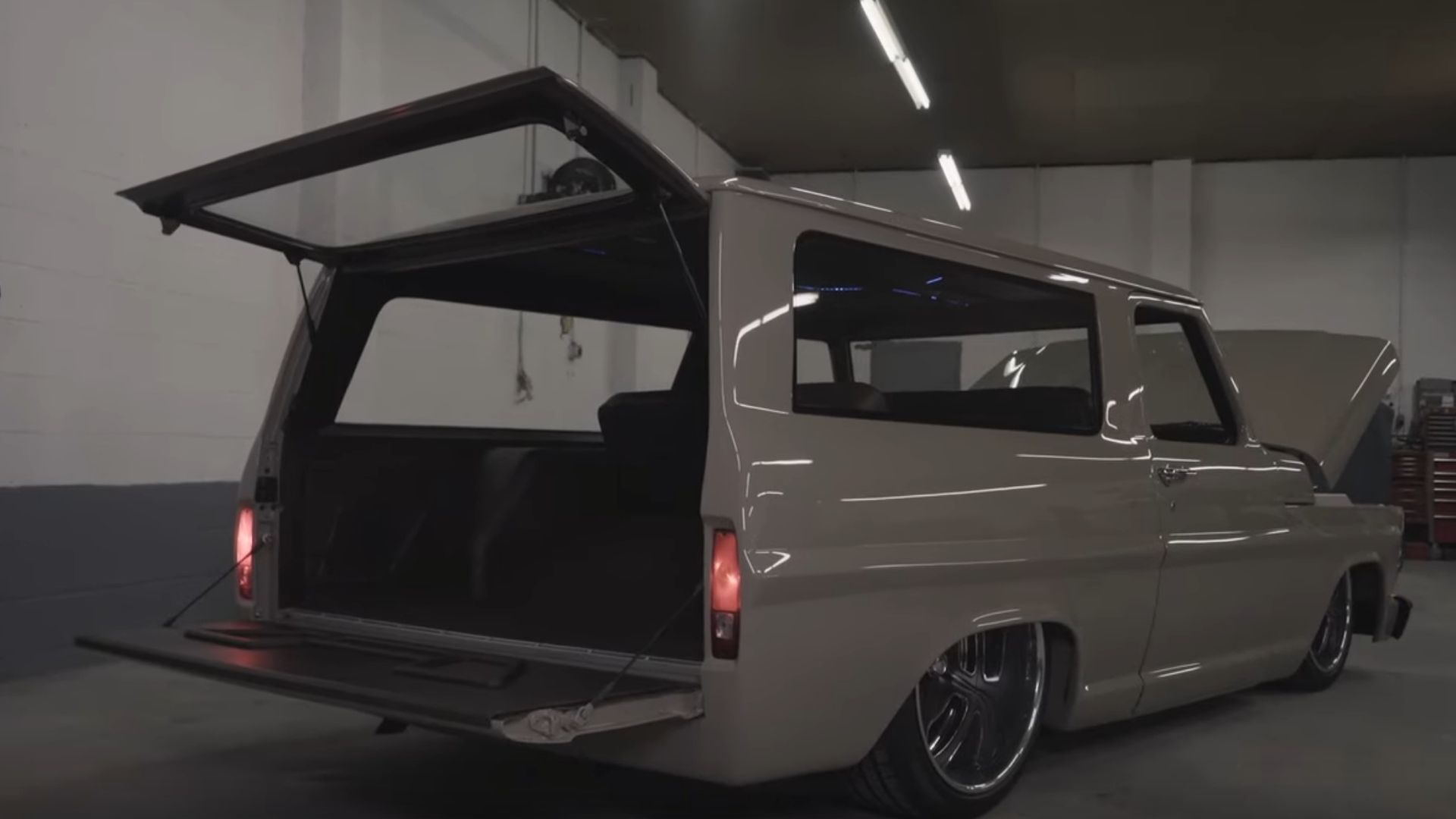 The roof comes from the Econoline, which has been cut to make the build look like the full-size first-gen Bronco Ford never made. Some people will really dig the creative genius it took to even come up with such a concept, although we suspect some purists will automatically be offended.
Unlike most modern Ford builds, this one isn't rocking a Coyote V8. Instead, under the hood is a Ford 429 big block V8, a true performance icon. Instead of just a factory-spec mill, this one has been modified with a Comp Cams 268H camshaft and a Quick Fuel carb, taking full advantage of the lower center of gravity for more explosive acceleration on straightaways and coming out of turns.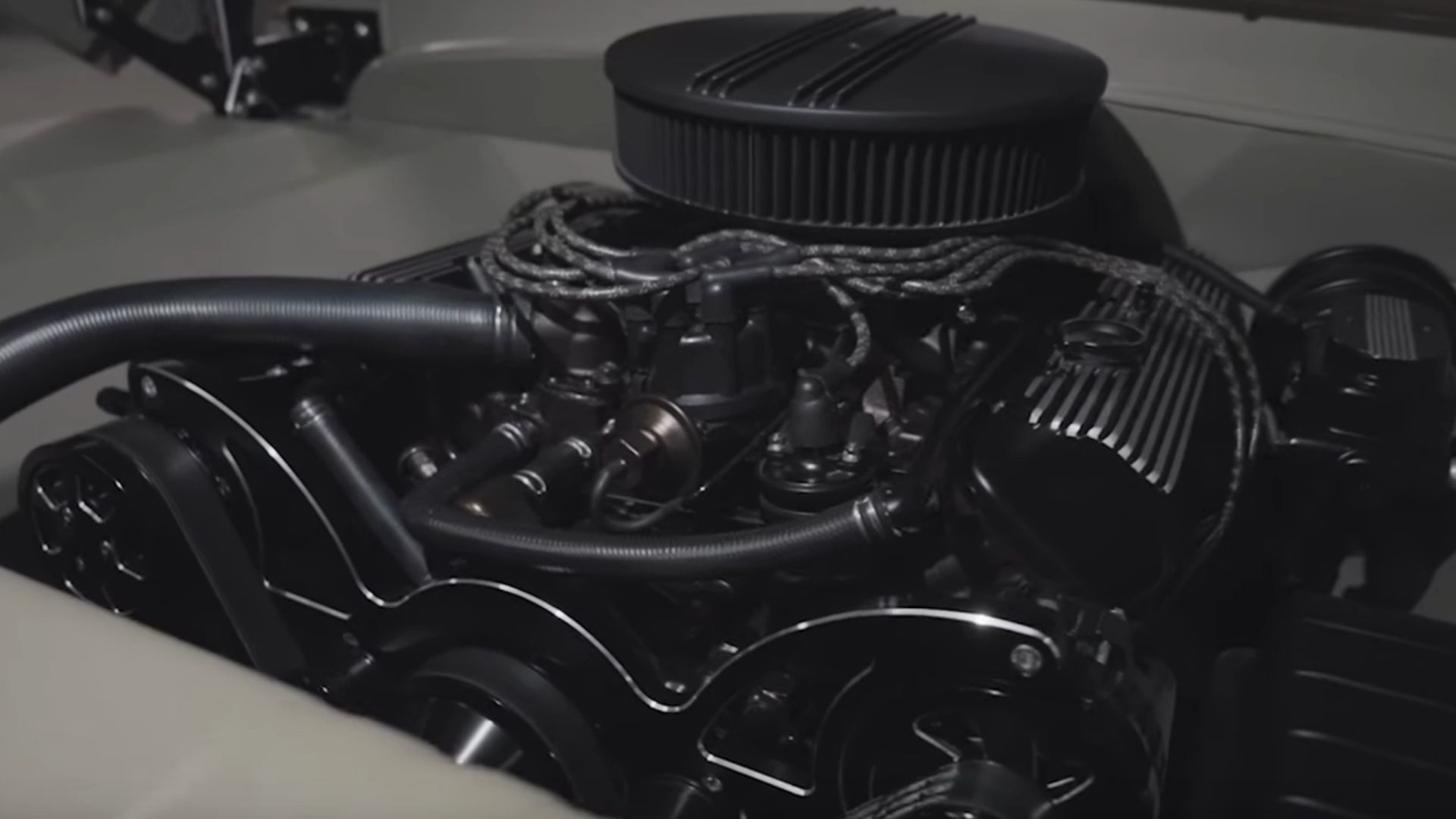 In an interesting move, this restomod doesn't have a decidedly modern interior. Instead, the classic look and feel has been overall preserved. However, distressed brown leather from Speedway Seatcovers adds a little something extra to make it all pop.
This truck is competing in the SEMA Battle of the Builders, so check out the brief video.