Go with this instead…
---
If you're looking at the new Dodge Challenger Demon 170 and realizing getting one might not be possible, don't fret. There's a solution to enjoying the same kind of power, if you already have or can get your hands on a newer Challenger Hellcat.
Or you could get this.
That's right, you can have at your command 1,000-bhp and 948 lb.-ft. of torque by tapping Hennessey Performance and going with its H1000 performance package, which comes in three different varieties: regular, Redeye, and Super Stock. No matter which you pick, your ride gains a serious performance boost that will help you to teach Mustangs, Camaros, and more a few lessons. Plus, each one is back by Hennessey's warranty.
But wait, this offering isn't limited just to two-door Mopar muscle cars. The H1000 and H1000 Redeye packages are available for the Dodge Charger so you can pick the kids up from soccer practice and get them home in record time. In this day and age of advanced technology, having an extra set of doors doesn't mean you have to settle for a boring ride, something Dodge already provides but Hennessey also loves enhancing.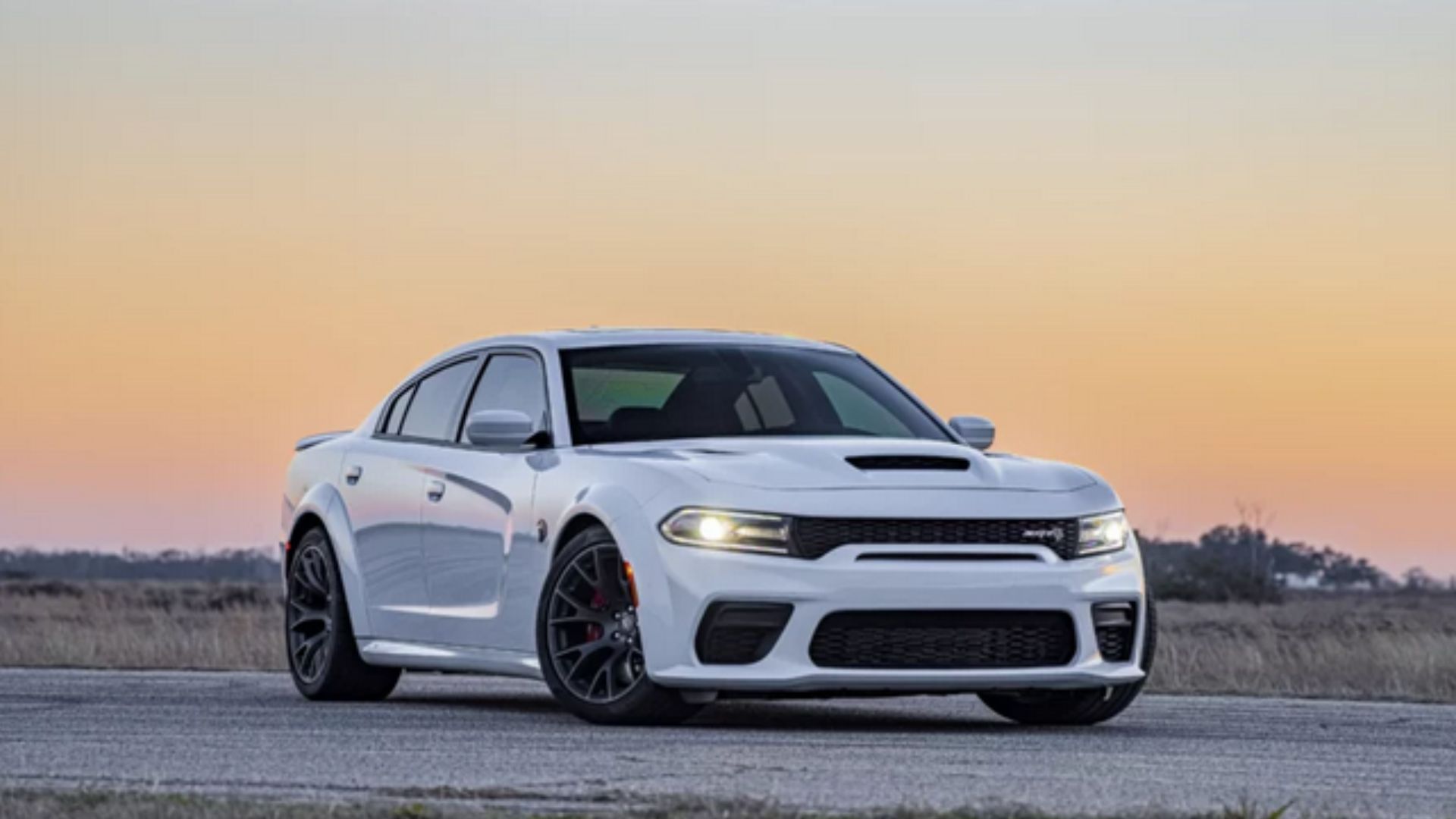 What if you have more than three kids but you still have the need for speed? Funny you might ask, because Hennessey has a 1000 HP package for the Durango Hellcat, too. Really, that shouldn't be surprising since these cars share the same powertrain, but some people are still thinking grocery getters like this don't get to have any fun.
While Hennessey Performance says you'll get horsepower in the same neighborhood as the Demon 170, that's not to say you'll be equaling its quarter-mile times. After all, the final Last Call Dodge utilizes all kinds of wizardry to help it scoot down the dragstrip in a hurry. We just can't wait to see what Hennessey cooks up to make it even faster.
Images via Hennessey Performance