Just because you can go fast doesn't mean you should…
---
We love the feeling of a powerful car and the effortless acceleration of a well-tuned V8, but we also know the dark side of addiction. From a Patch report, it sounds like speed and perhaps some other things played a factor in a Corvette crash that sent the driver and passenger to the hospital in serious condition.
Check out the Camaro that can slay the Demon 170 here.
As you can see from the photos provided by Florida Highway Patrol, the Corvette is pretty mangled, so it had to have hit the guardrail at a pretty good clip. The crash, which happened back on April 19 at 10:37 am, involved an 18-year-old driver.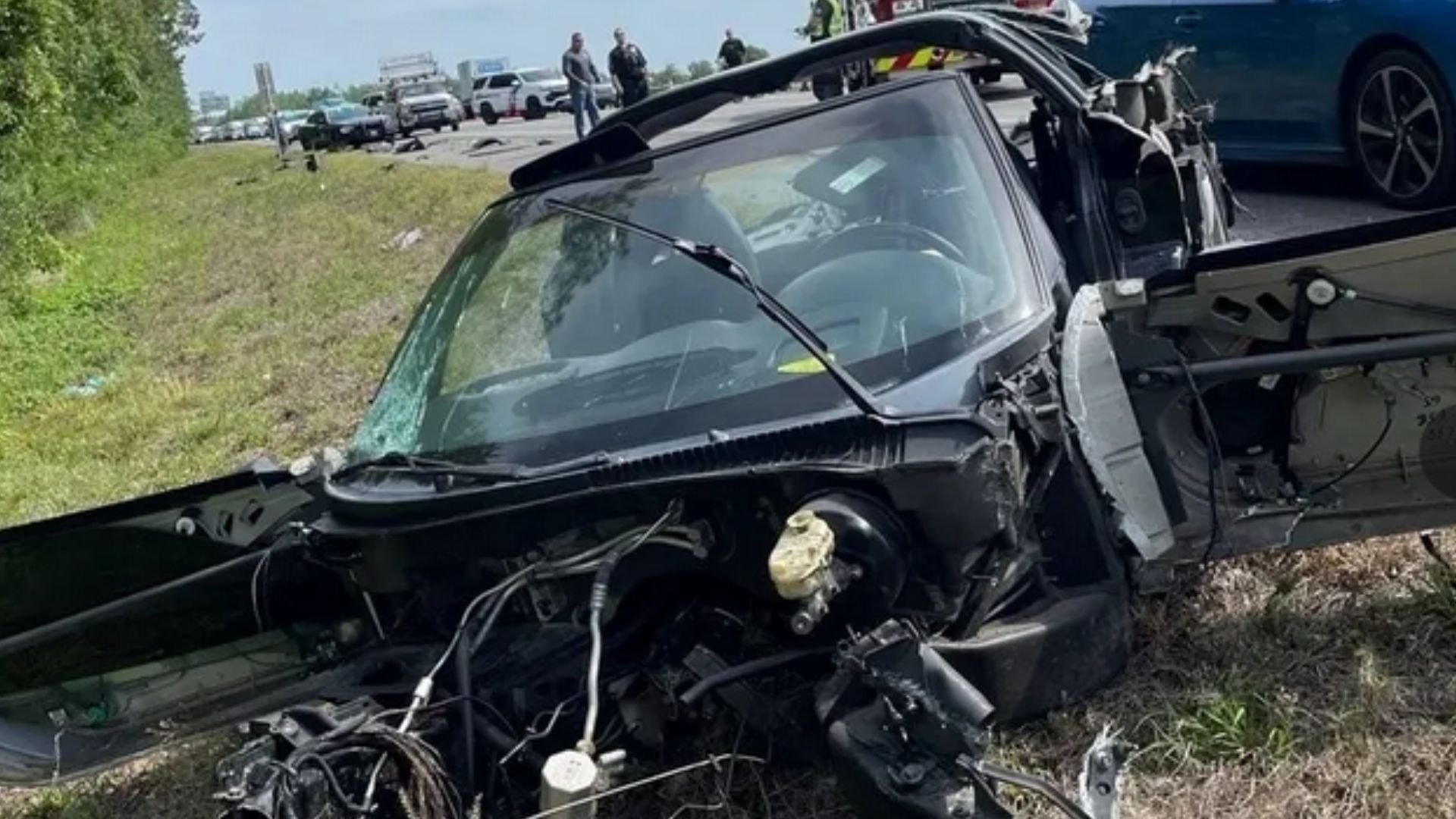 We know some kids who are incredibly responsible and mature for their age. Perhaps they could handle the temptation of a fairly powerful, rear-wheel-drive sports car like this 'Vette. But those kids are most definitely the exception. Aside from them, we don't think someone so young and inexperienced should be driving such a machine for obvious reasons.
Florida Highway Patrol says the Corvette was traveling at a high rate of speed when the driver lost control and hit the guardrail. It looks like the front and rear of the Chevy took a beating, the engine ejecting itself onto the side of the road as the entire front frame was ripped free. The rear hatch and most of the rear portion of the body is gone, as are the outer door panels. Both airbags in the dash were also obviously deployed.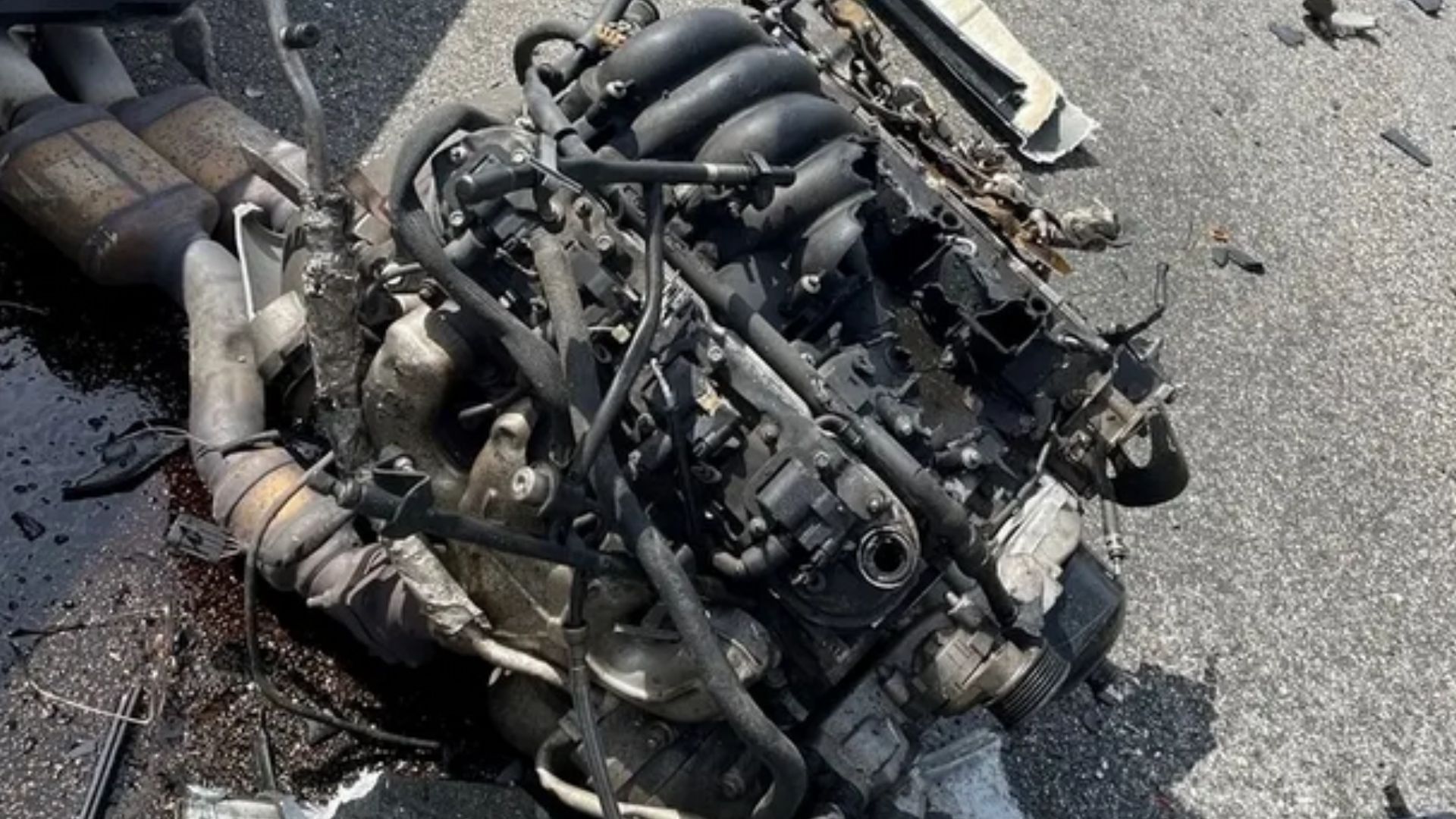 From the look of things, we'd guess the Corvette hit the guardrail and spun, probably a dizzying number of times, striking the guardrail as it kept sliding down the road, the sports car taking quite the pummeling in the process. The injuries sustained by the driver and passenger were so serious both had to be airlifted to a hospital. Let's hope they pull through and the young man who was driving learns a valuable lesson about not pushing beyond one's skills and road conditions.