It reportedly was started by people working on a vehicle.
---
On April 16, huge plumes of smoke billowed from a raging fire in Sauget, Illinois, part of the St. Louis metro area. A warehouse complex filled with classic cars, motorcycles, and race cars caught fire and spread quickly. Hours later, over 30 fire departments had responded, fighting the blaze until it was under control. Unfortunately, a big portion of the huge complex had been burned and many cars were destroyed.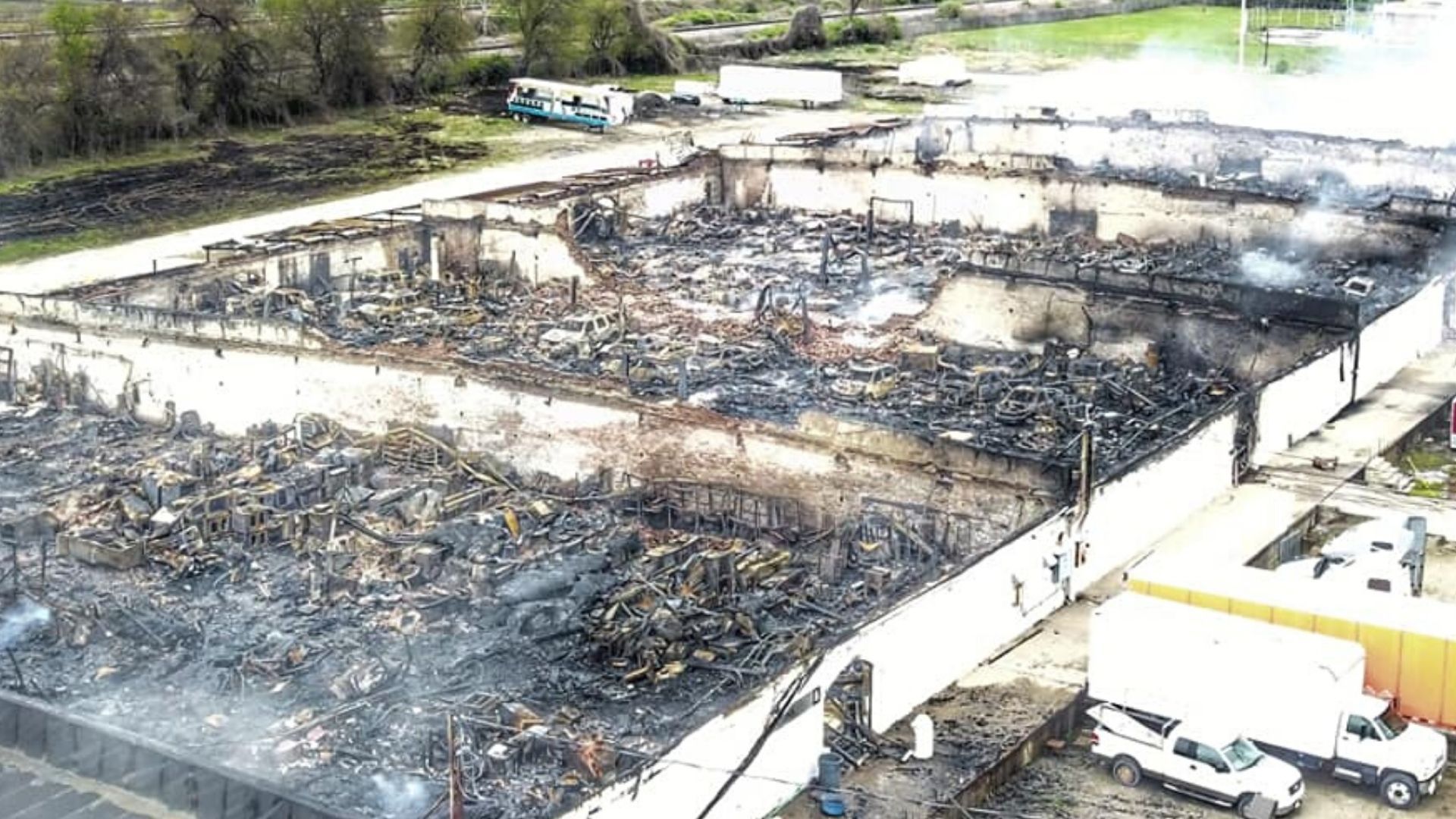 Fred Garcia, who runs Garcia Restorations, rushed to the complex once he heard about the fire. He was able to move 20 classic cars he had stored inside out. Garcia told a local Fox station those cars are worth about $10 million, but he didn't provide the makes and models or any more information.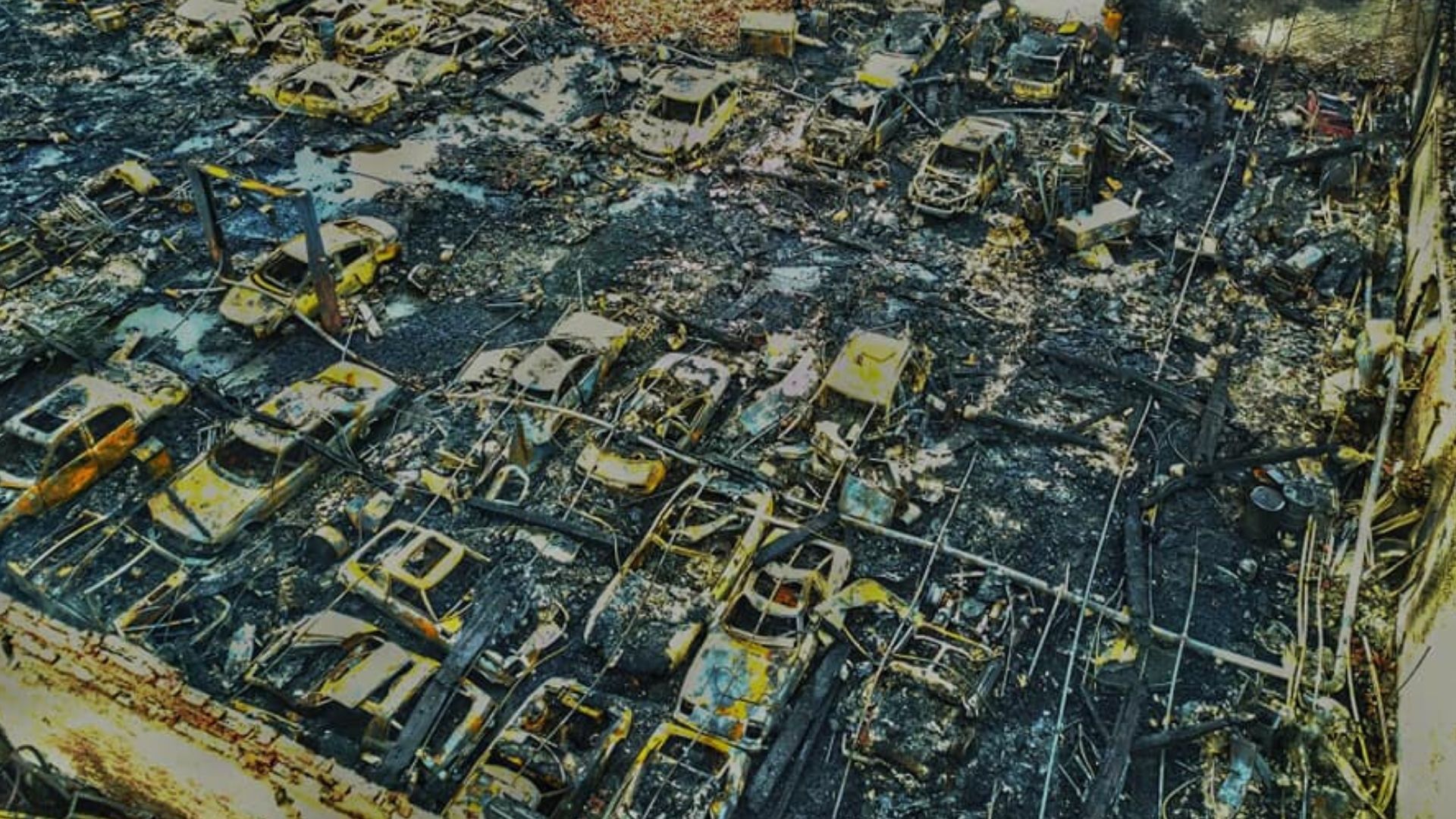 According to some reports, not only were cars stored in the complex, some tenants would fix or modify their vehicles in the bays. It's unclear whether that might have sparked the fire, although a man interviewed by local Fox station claimed it was started by men working on a car.
One man interviewed by the St. Louis Post-Dispatch said he rented space in the complex to store stock car racers. In fact, he had purchased a new car, which was inside during the fire. The man remarked his brother was storing a race boat in the warehouse as well.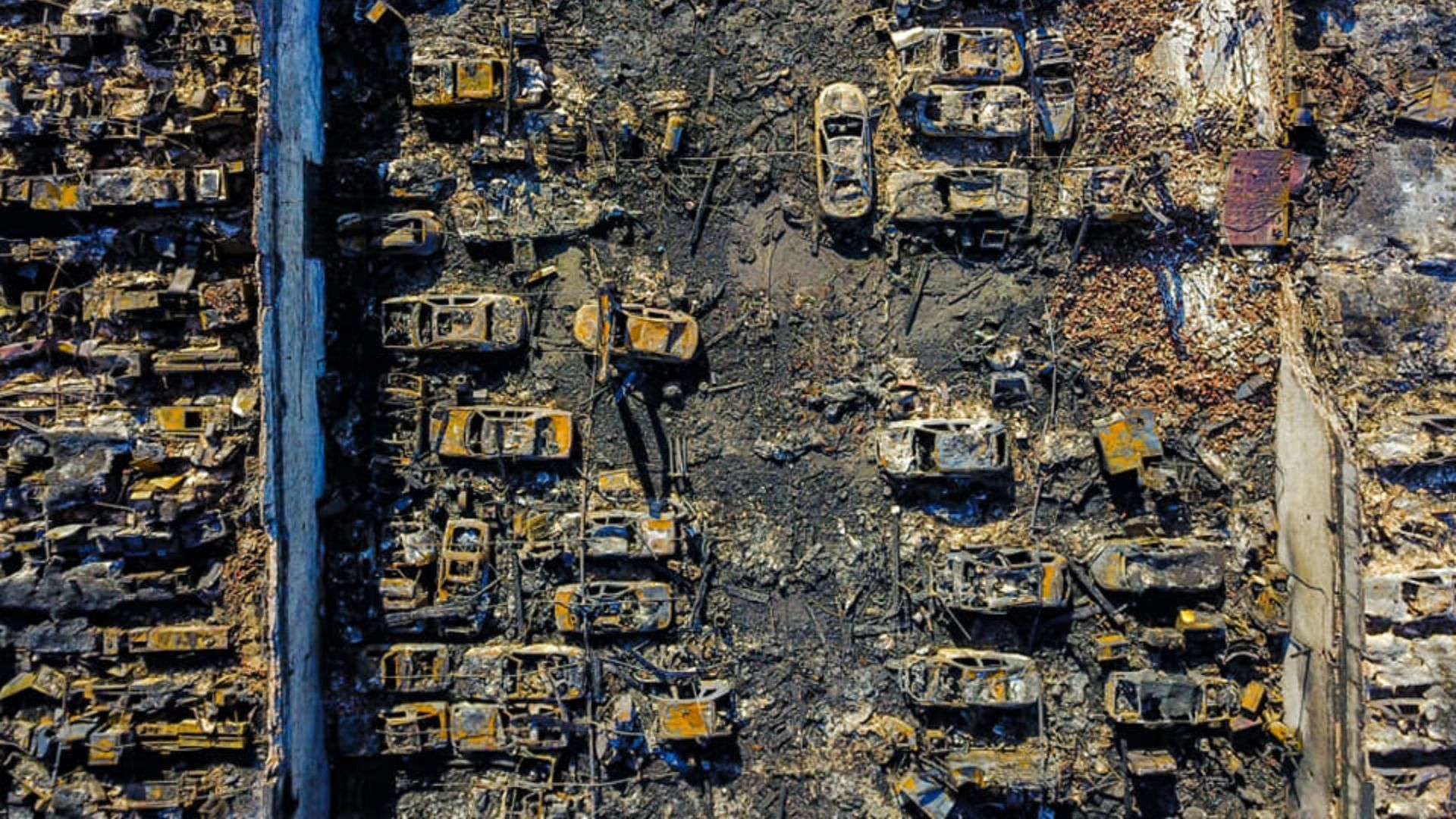 As if that weren't bad enough, firefighters were called back in the late afternoon of the following day since the fire had rekindled itself in two areas of the complex. There is no information about whether or not any fire suppression systems were installed in the warehouse.
Thankfully, nobody was injured or killed in the warehouse complex. Investigators are trying to determine what stated the fire, but so far no details have been released about progress. Considering the size of the complex, officials say it could take weeks just to perform cleanup work. Aerial footage shows dozens of charred cars in the rubble, some of which are still fairly recognizable.
Sources: St. Louis Post-Dispatch, Fox2, Belleville News-Democrat
Images credit: Facebook