Maybe visit there instead of Disneyland?
---
Taking your kids to theme parks like Legoland can be an interesting, sometimes grueling experience. However, if you're looking to get the littles interested in cars, a new Lego Ferrari "Build and Race" interactive attraction at Legoland California could be the ticket. It allows kids to create and race their very own Lego Ferrari. And we hear adults can participate, you know, to help the kids.
Watch or listen to the new Motorious Podcast episode here.
Opening in the spring of this year, the Lego Ferrari "Build and Race" kicks things off with a life-size Ferrari F40 model made out of Legos. If that's not enough to get you just as excited as the kids, well you're probably not a Ferrari fan at all. You can even sit inside this model, so it's not one of those look but don't touch kind of things.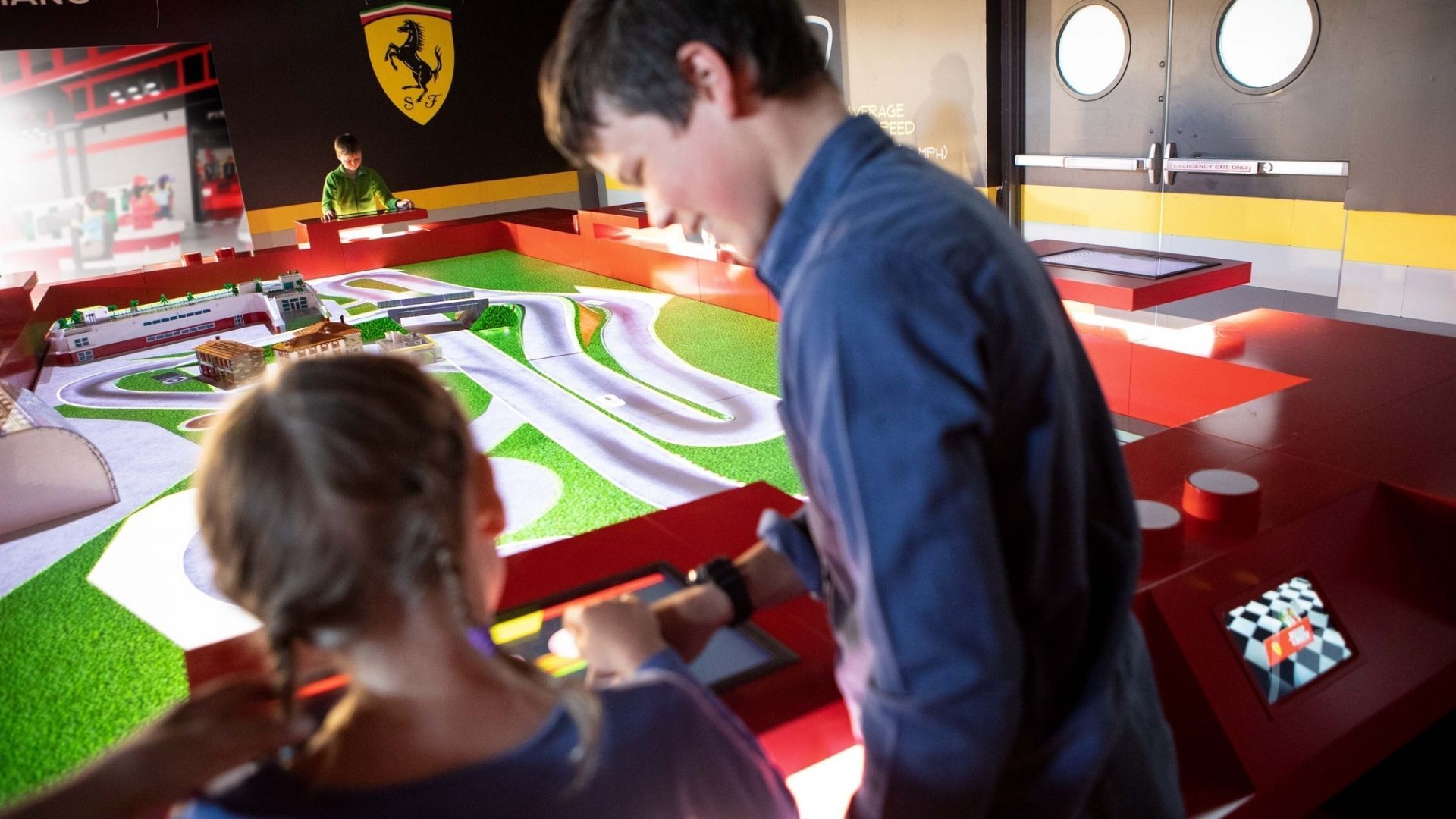 Then you build a Lego Ferrari race car to take out on one of three available tracks. After you finish your creation, there's a test zone, then a steering test track, and finally a speed test track. Guest navigate around obstacles, complete challenges, and clock their fastest time for some friendly competition.
After racing the cars, guests can create a custom digital Ferrari race car by digitally scanning their creation. Once done, the cars are put on a digital version of the Pista di Fiorano track, the one used for development and testing by Ferrari, where guests race other digital cars to see who clocks the fastest lap.
For the littlest of guests, there's a Duplo build zone. Using the bigger plastic blocks, your younger children get to build their own race car. That means fun for the whole family. Even better, the whole Ferrari experience is included in the admission price for the park.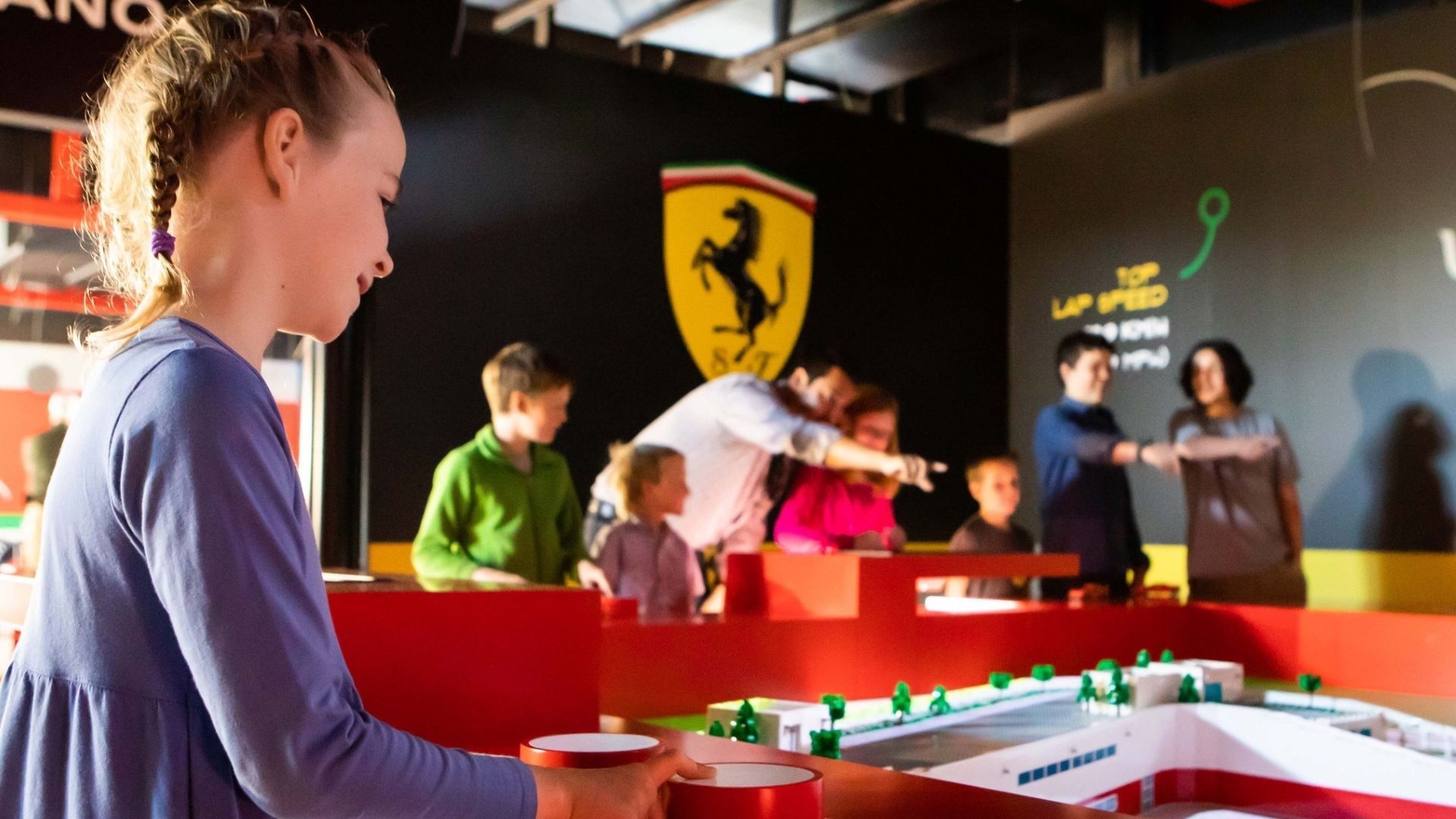 "Ferrari is renowned for manufacturing cars unique in terms of performance, innovation and design, setting the standard for luxury and excellence within the automotive world. We have millions of young guests who can be inspired from this to create their own unique cars in this one-of-a-kind testing and racing facility," said LEGOLAND California Resort President Kurt Stocks.