They need something to chase down all the stolen Dodges!
---
Recently, when it comes to cars, the cops have been getting their butts kicked. In an age when the roads are populated by Supercharged 700-horsepower hellcats, even the famous 5.7-liter V8 Hemi AWD Charger cop cars can't keep up. Unfortunately, for one drug dealer, that seems to have changed for a little-known officer in Marion County Sheriff's department in Florida.
This Hellcat got impounded after YouTube watchers snitched on the owner, see why.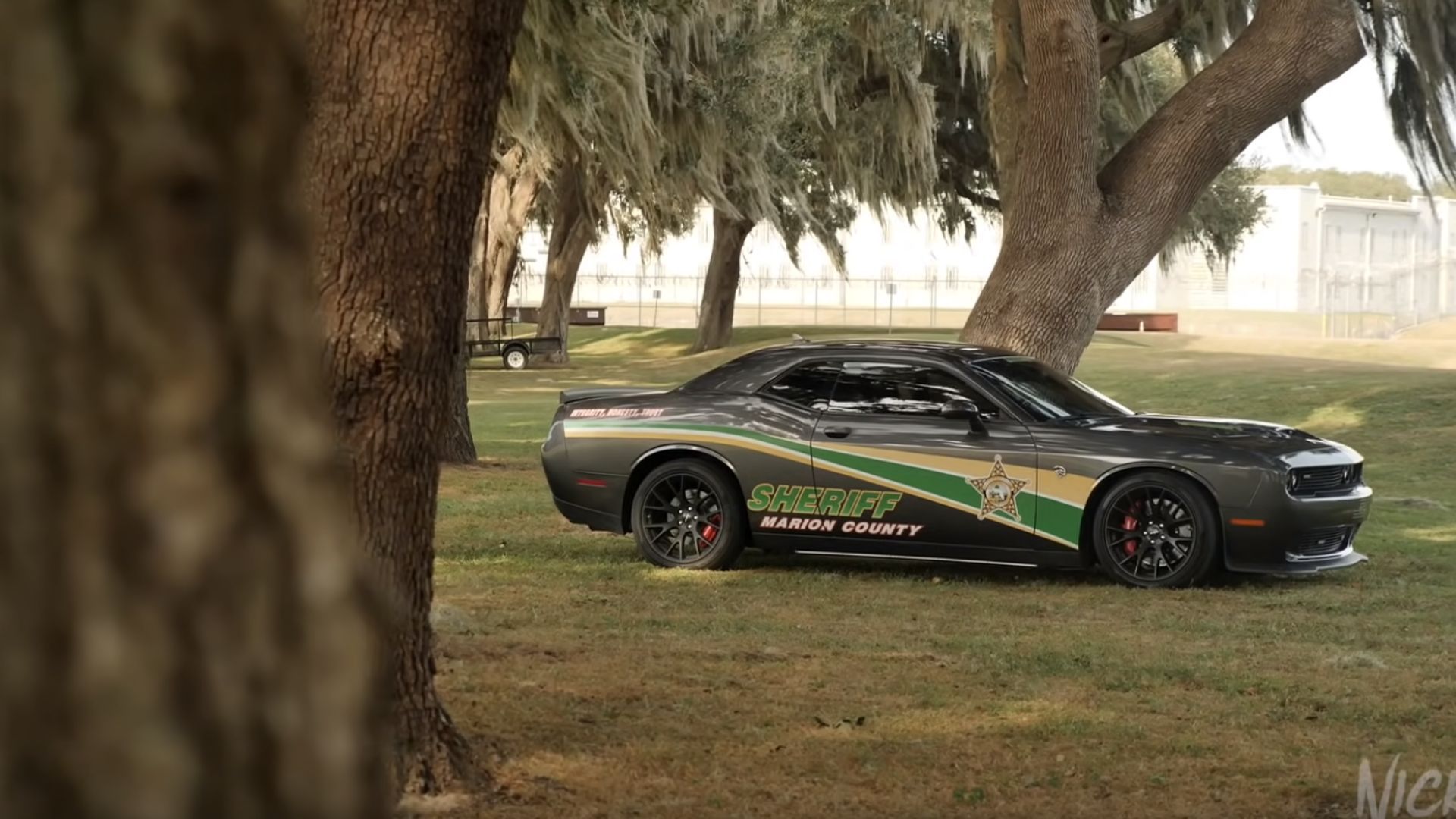 While the new vehicle may not be for everyone on the force to drive, the car still serves its purpose as a symbol of the community. For the longest time car culture and the police have been at odds with each other, thankfully that seems to be changing for the better. Not only is the vehicle an incredible symbol and way to reach out to the younger people in the community, but it's also a very effective fun patrol vehicle and comes with all of the police fix-ins.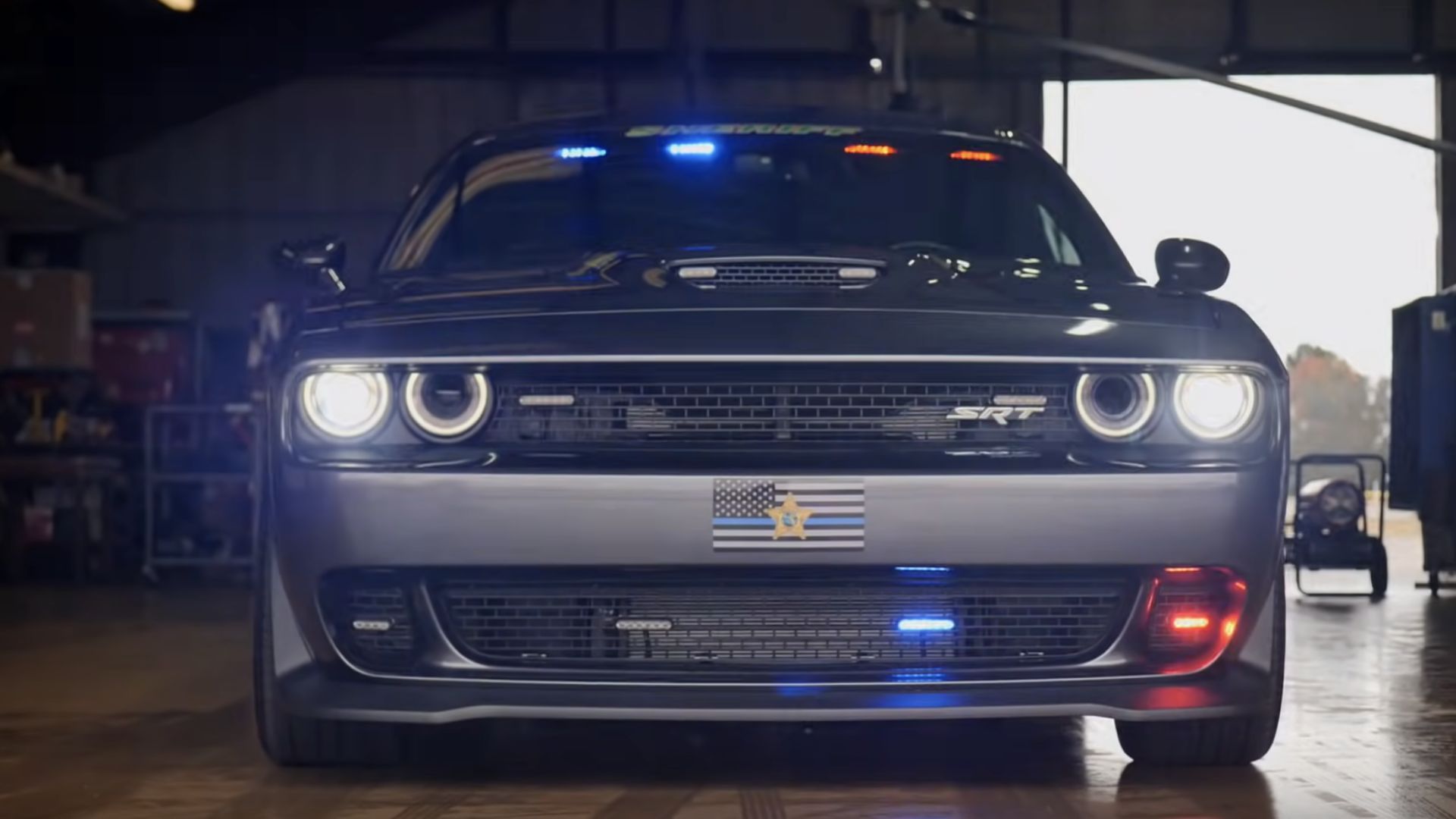 Originally this car was owned by a drug dealer who was using the car to sell and distribute one of the vilest and destructive chemicals on the market, heroin. When the police finally caught the guy, they learned about the vehicle's involvement and immediately impounded it.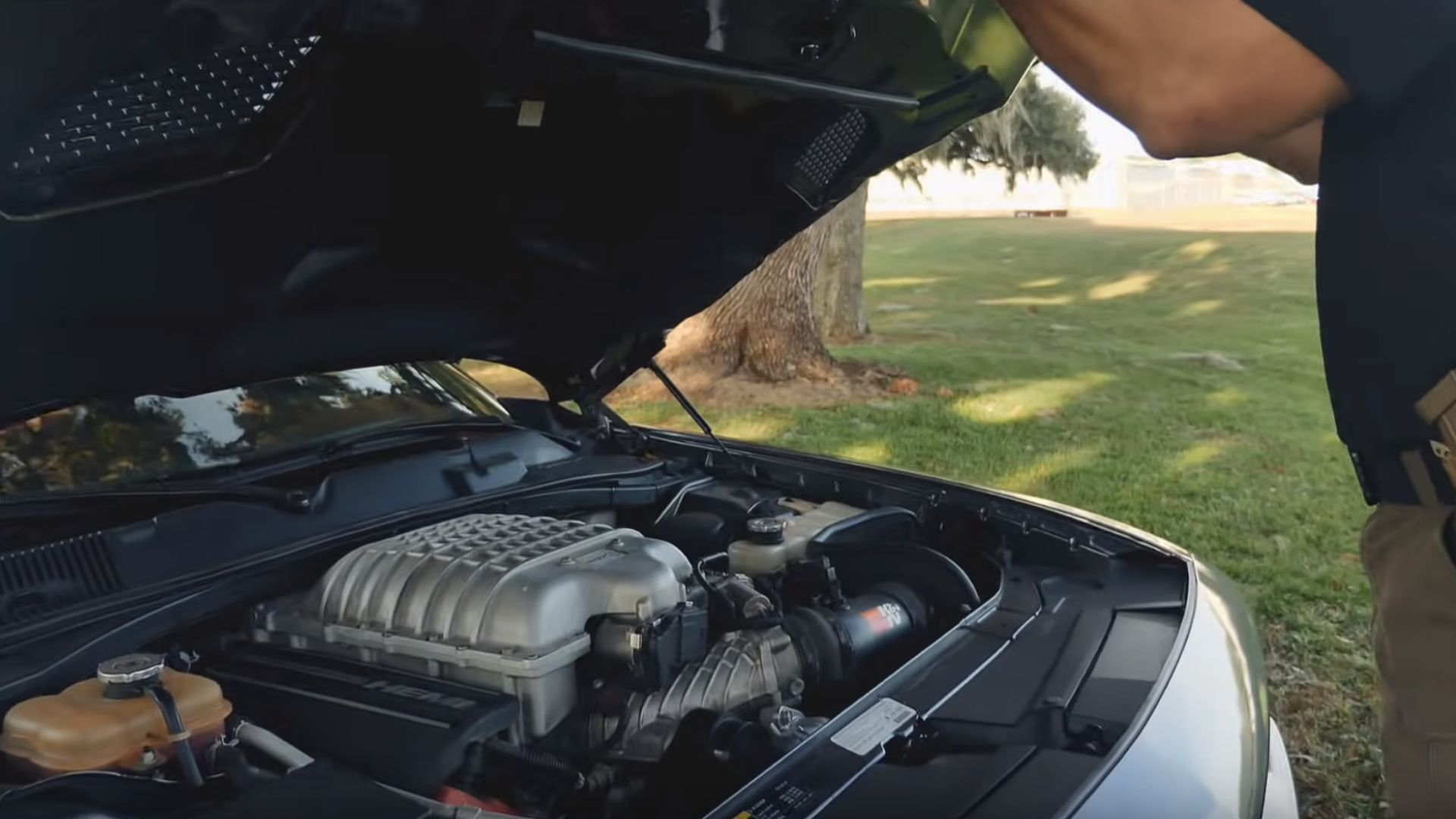 In what is quite possibly the best ironic 'screw you' moment of the century, the 707-horsepower Hellcat was converted into a police vehicle. The car boasts lots of light and sirens and even sports a sticker on the hood which reads "seized from a drug dealer" which speaks to the department's dedication to public safety and spreading the message that drug addiction could result in you losing everything.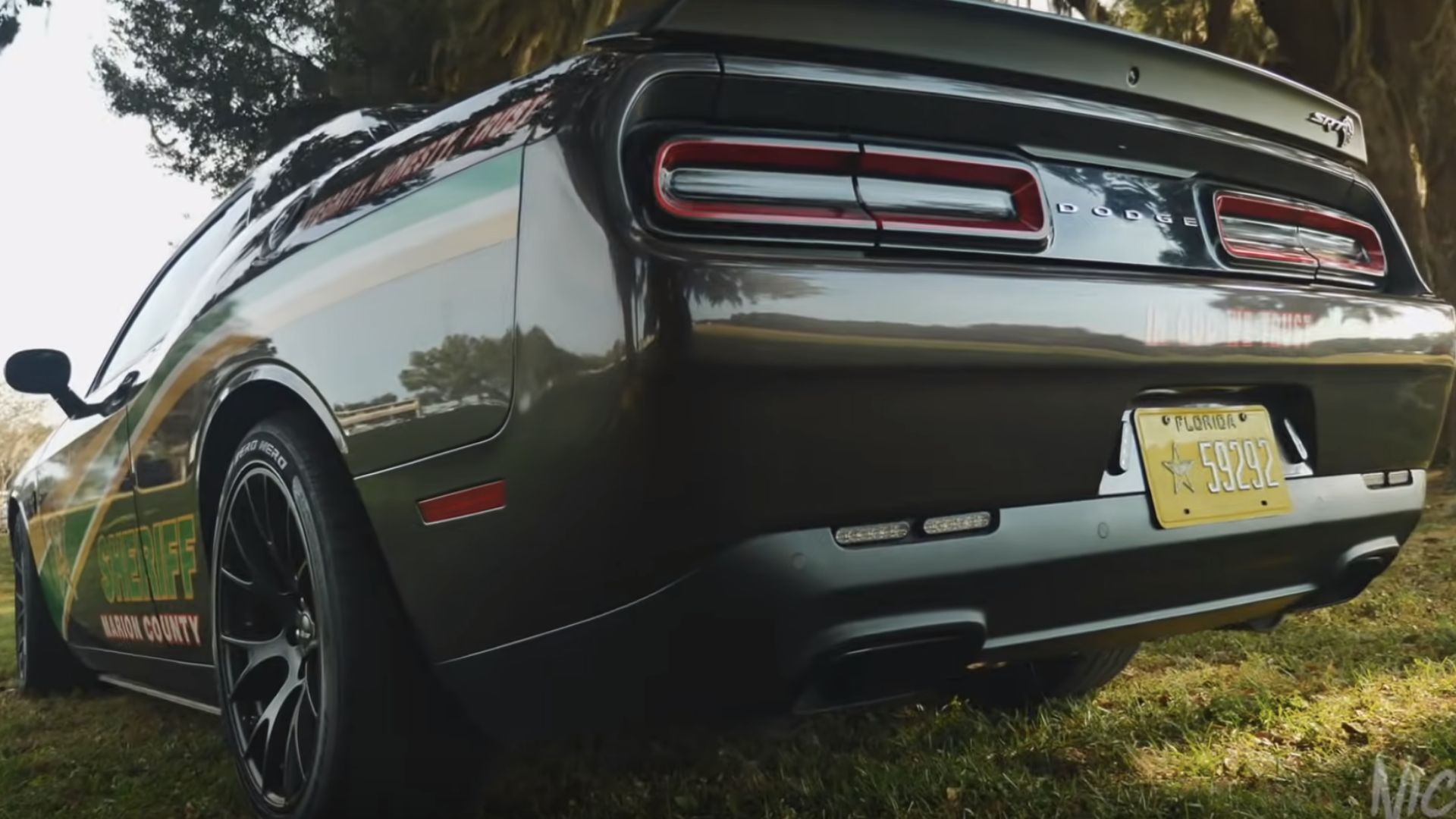 We're glad that the department is taking considerable action to spread the word about the dangers of addiction and drug abuse. It may seem a little ridiculous to think of a Hellcat as a cop car, especially since they are usually used for the exact opposite. However, the Sheriff still makes regular patrols and even takes it out for community outreach. Unfortunately, the red key, which unlocks the 707 horsepower, is in a secret location known only by the Sheriff and a select few others. However, the 500 horsepower is surely enough for the department's uses.