Could you drive just one car for 60 years? What if it was one of the most iconic American cars of all time?
---
That's exactly what Grace Braeger of West Bend, Wisconsin did. Back in 1957, she traded in her 1950 Chevy and paid $2,250 on a brand new 1957 Chevrolet Bel Air. It's the last car she ever bought, and she's been driving it ever since. She shares her history with the car in a video from the Milwaukee Journal Sentinel.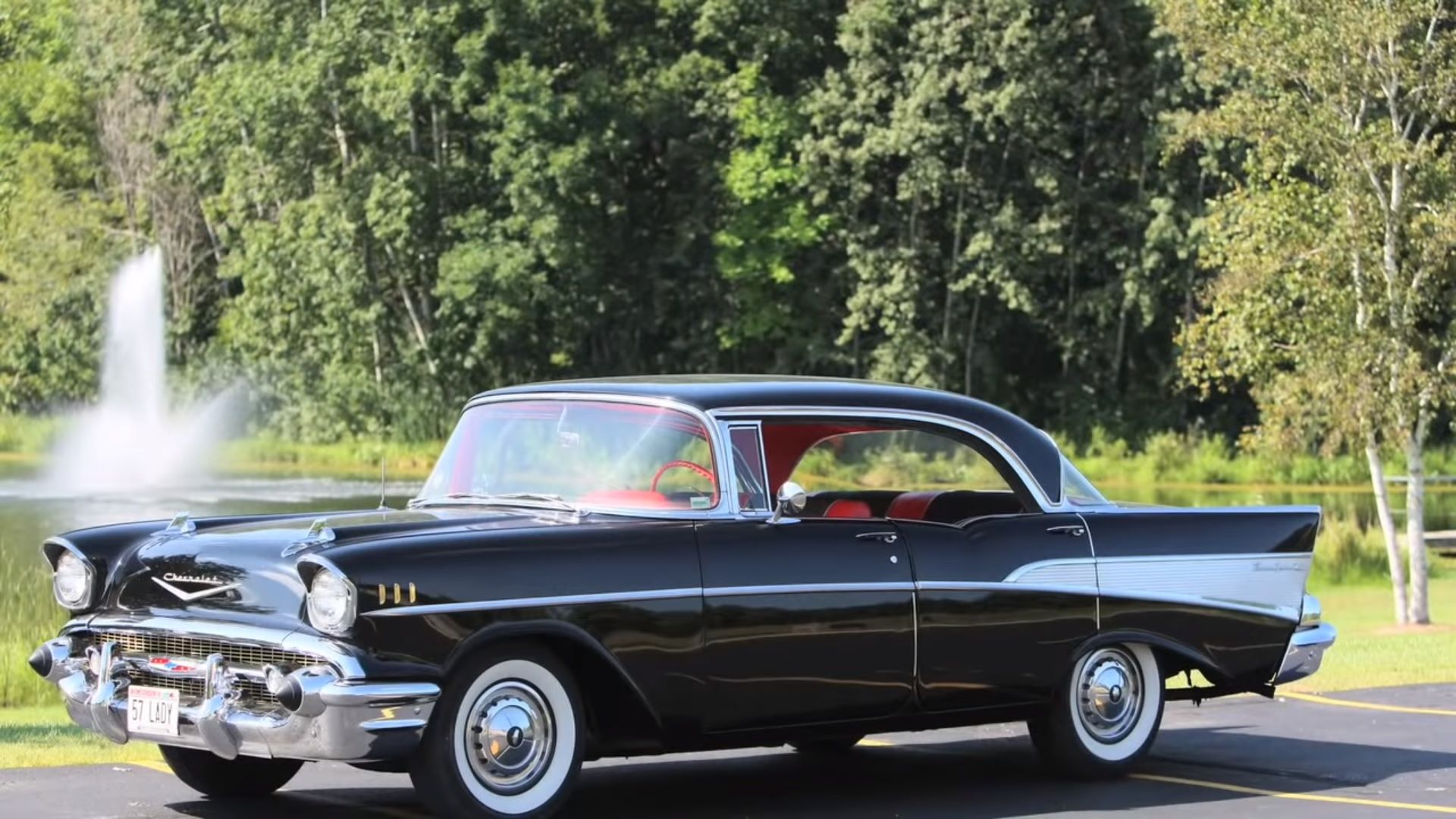 The black over red four-door Bel Air was originally a salesman's demonstrator model, and it was loaded with options. Brager's Bel Air had power steering, power brakes, and what she described as a remarkably smooth-shifting automatic transmission.
In the years since, she drove the car just over 116,000 miles, with no major problems to speak of. In her later years, she didn't drive it as often as she used to, but she had taken it on a few road trips.
She drove her Bel Air to Edmonton, Alberta Canada twice, and each trip took three days each way. Most recently, she simply used the car for short drives around town as she ran errands.
So, how did she manage to keep the car running that long? Two words: preventative maintenance. Braeger grew up during the Great Depression, and it taught her to take good care of the things she owns.
She'd never felt the need to get a newer car. As she explians, "I can't say that I've seen a car that I like better than this." The 1957 Chevy has endeared itself to folks far and wide as an enduring symbol of Americana. We understand where she's coming from.
Braeger would eventually sell the car in 2017 after 60 years of trustworthy, reliable service. She was sure to sell her beloved Bel Air to someone that would use it and enjoy it – and take care of it the same way she did.