The big cat couldn't stay dead long…
---
Money is a powerful motivator, and with plenty of enthusiasts willing to shell out big to haul their family around in three-row crossover powered by a Hellcat V8, Dodge just couldn't ignore their pleas. That's why the automaker found a way past government regulations which before were supposedly too difficult to surmount, marking the shocking return of the Durango SRT Hellcat. Only we're not all that surprised.
See a Dodge Challenger do a Dukes of Hazzard jump while running from the cops here.
This announcement, along with several others we'll be covering, was made during the first night of Dodge Speed Week. Like with the other reveals, this is meant to shock and overjoy enthusiasts who thought the Durango Hellcat would only be made for the 2022 model year.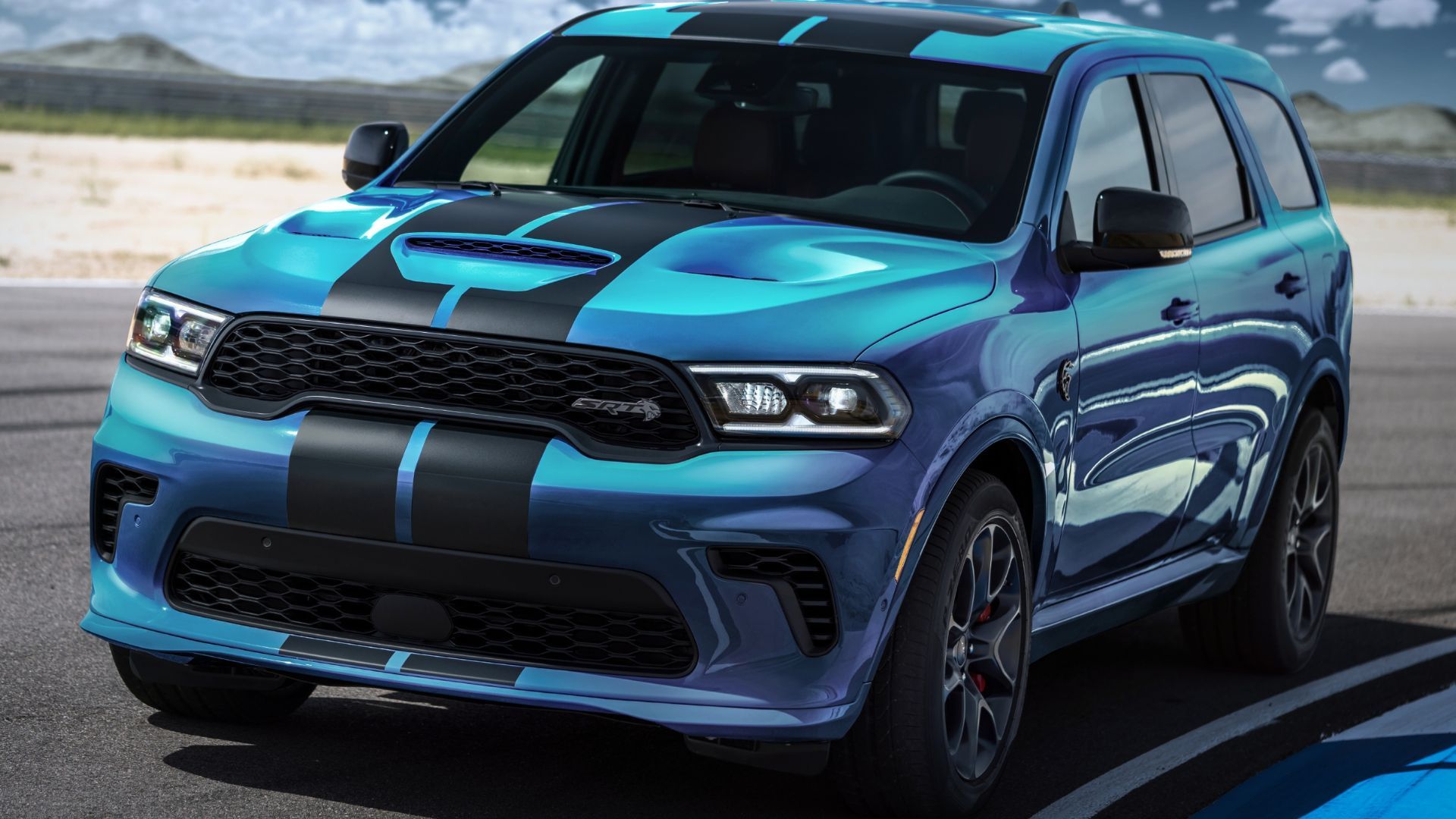 Thankfully, Dodge didn't tone down performance to bring this giant kitty back to market. The 6.2-liter Hemi V8 packs 710-horsepower and 645 lb.-ft. of torque, rocketing the crossover from 0-60 in 3.5 seconds. It also boasts a NHRA-certified quarter-mile elapsed time of 11.5 seconds, can hit 180 mph, and is able to tow 8,700 lbs.
To overcome the emissions standards which previously had doomed the Durango Hellcat, Dodge simply changed the software for the muscle crossover. That means nothing mechanical about the car was altered, a testament to what programming can do when tuning a modern powertrain.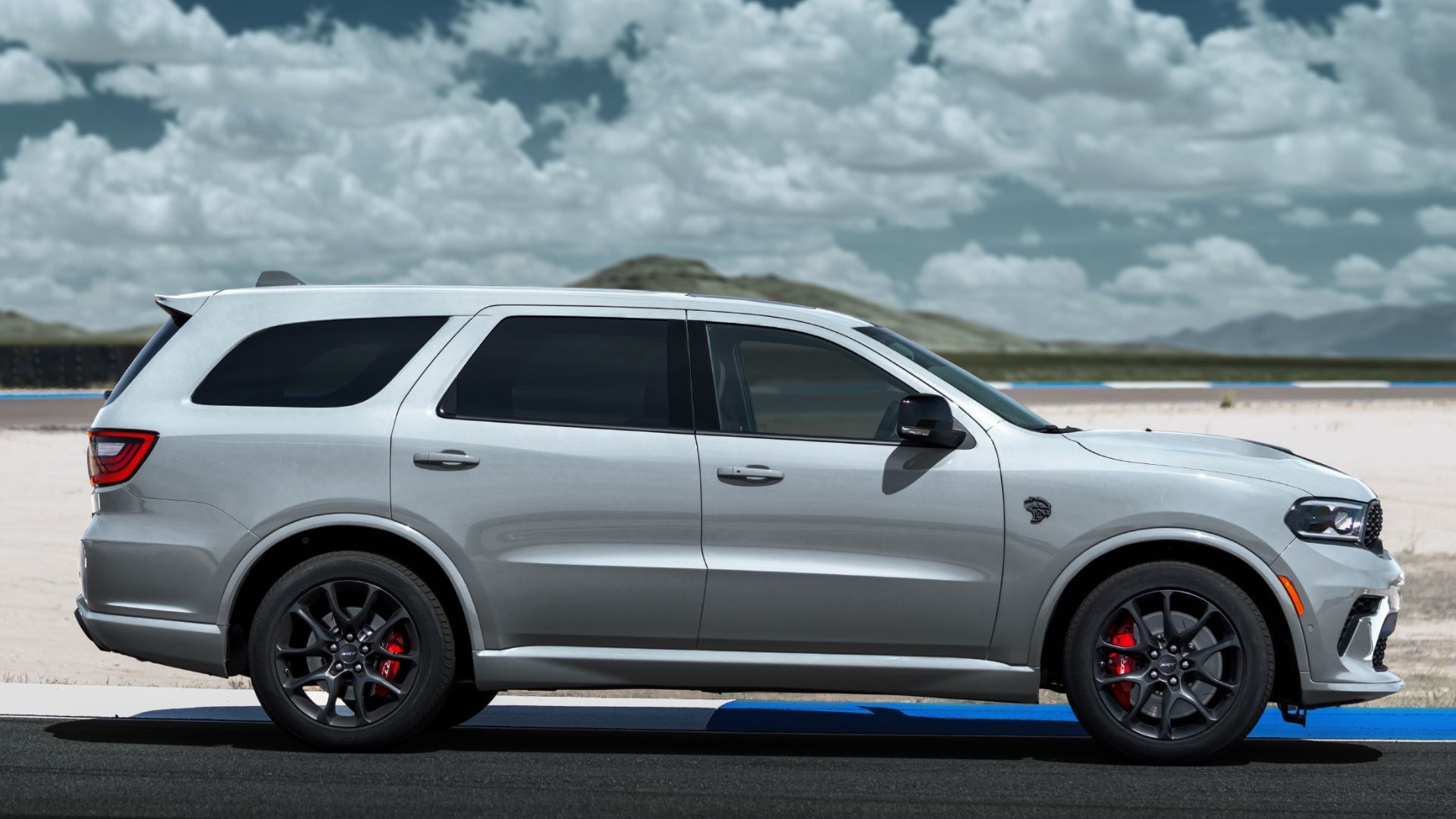 As for the pesky fuel economy standards from the government we know as CAFE, Dodge boss Tim Kuniskis said changes to make the Durango and the entire brand fleet more efficient made it possible to keep making the Hellcat for one more year.
With plenty of people wanting a crack at the final model year of the Dodge Durango Hellcat, we imagine they're going to go for big chunks of money. MSRP for the 2022 models started at a steep $82,490 and we predict the 2023 model year will start at least a few thousand more than that, so save up those pennies if you want to grab one fresh from the factory.
Photos via Stellantis