Is it coming or going?
---
We understand that all custom cars represent the vision and hard work of their builders, but every once in a while, there's something that makes wonder what people are thinking. That's definitely the case with this double-headed creation that will be up for auction in July combining the front halves of a 1981 Dodge Colt and its identical sister car, the 1981 Plymouth Champ – both based on the Mitsubishi Mirage hatchback.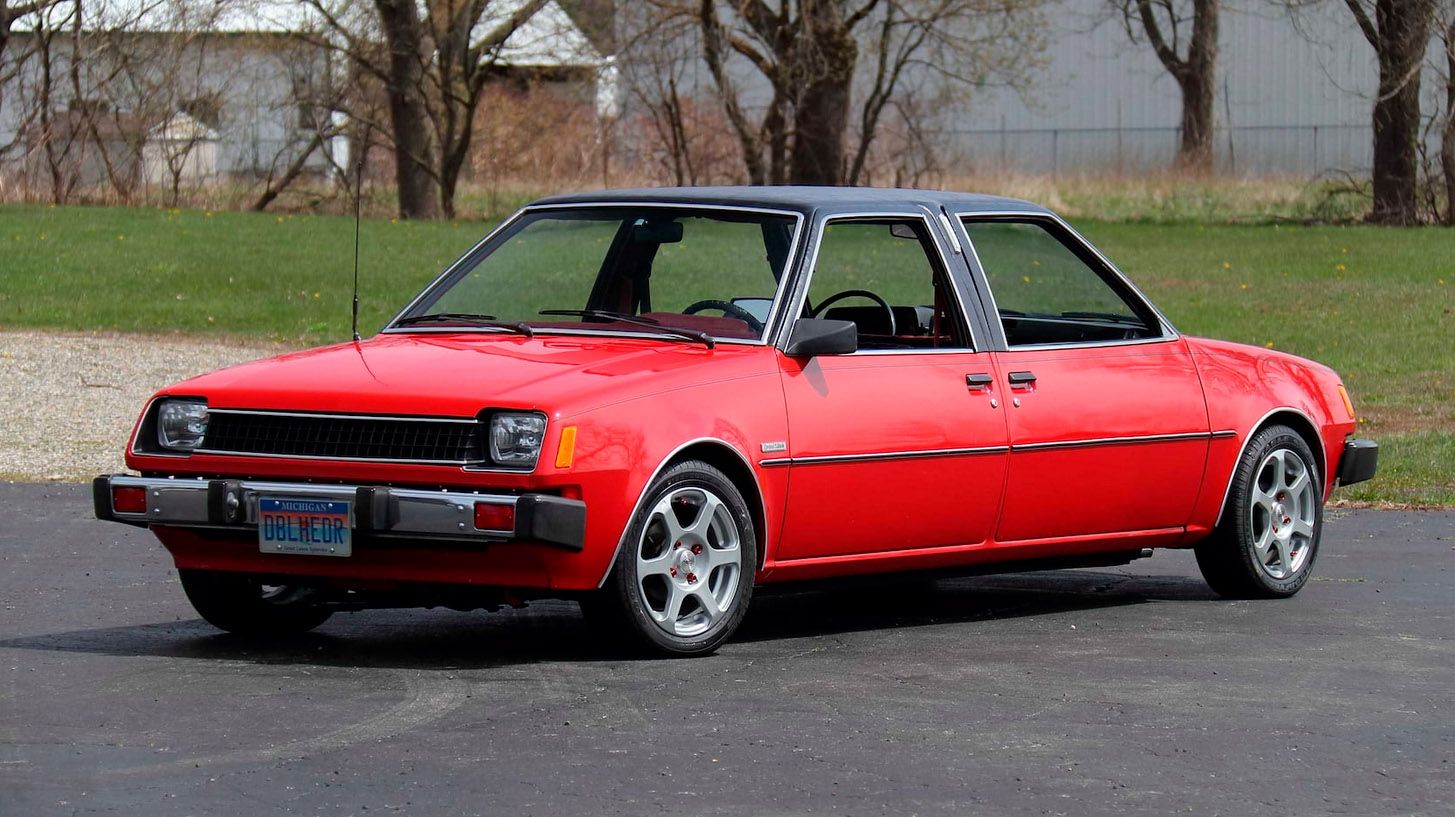 This car was created by slicing two of these nearly identical three-door hatchbacks just behind the B-pillar and then welding both front ends together to create a four-door sedan. As wacky as it is, this double-header car looks well built with a symmetrical exterior, but the symmetry ends on the inside with a clever two-tone black and red interior; the engine compartments are also colored differently.
What you get is a two-faced subcompact that has a pair of driver's seats and four-wheel steering (individually controlled from two steering wheels), and both halves of the car feature an 80-horsepower, 1.6-liter engine that is able to operate independently from the other. Interestingly, each engine is paired to Mitsubishi's Twin Stick manual transmission that continues the two-sided theme by using a four-speed manual transmission and two-speed transfer case to return eight forward gears and two reverse gears.
It's hard to tell if this custom Dodge/Plymouth mashup is coming or going, but it will certainly be going to a new home in July when Mecum auctions the car off at no reserve.
This unique custom is a part of the Dallas and Ammie Hawkins Collection that includes a handful of other unique offerings including a couple of Zimmers, a Stutz Blackhawk and some really cool restomods.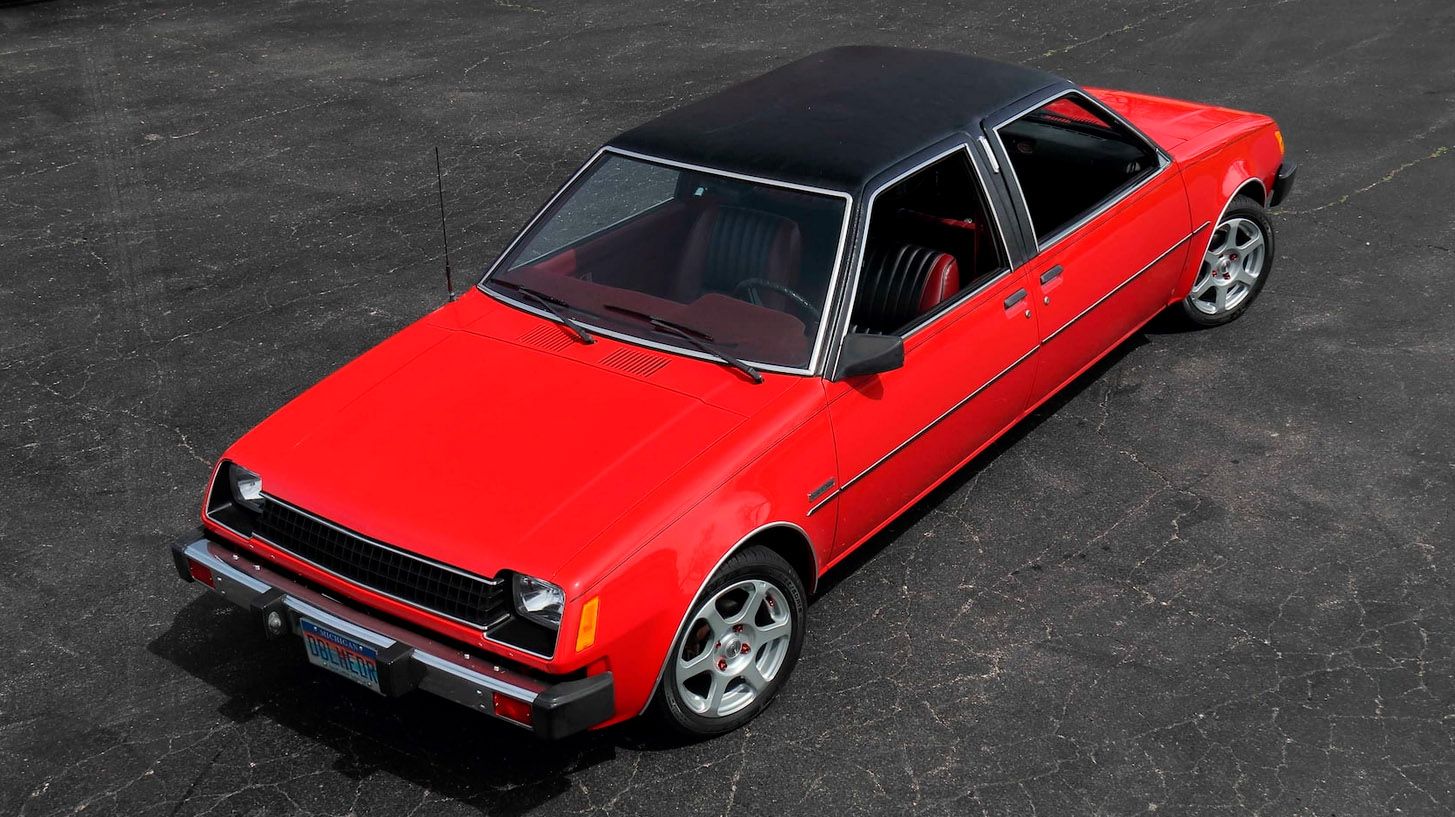 Related Articles...