This Esprit was owned and driven by the Lotus founder himself before his untimely death in 1982. Now, it can be yours.
---
Colin Chapman's philosophy for building cars has etched itself into the brain of man a car enthusiast: "Simplify, then add lightness." Every Lotus car has exemplified this design ethos, endearing the cars to a dedicated group of enthusiasts.
The 1981 Lotus Esprit Turbo seen here was his personal car, and he drove it in the year leading up to his death from a heart attack in 1982. As it turns out, Chapman wasn't the only one to get behind the wheel.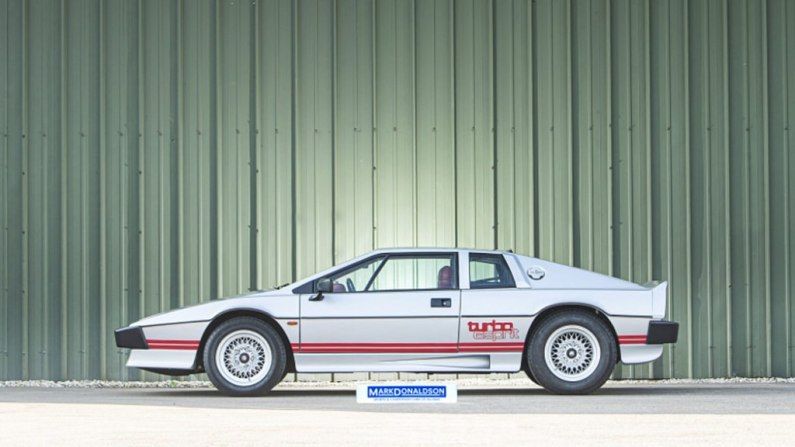 Lotus Formula 1 driver Elio de Angelis and British Prime Minister Margaret Thatcher also drove the car during Chapman's brief ownership. Since Chapman's death, the silver over red Esprit has been preserved as an important piece of Lotus history, covering just 11,000 miles since new.
An interesting feature of this particular Esprit is its unique installation of cabin air filters. This was performed at Chapman's request as he suffered acute seasonal allergies.
When we think of Lotus cars, we don't usually think of comfort or practicality. Yet here we are, nearly forty years ago, with cabin filters installed decades before they became an industry standard.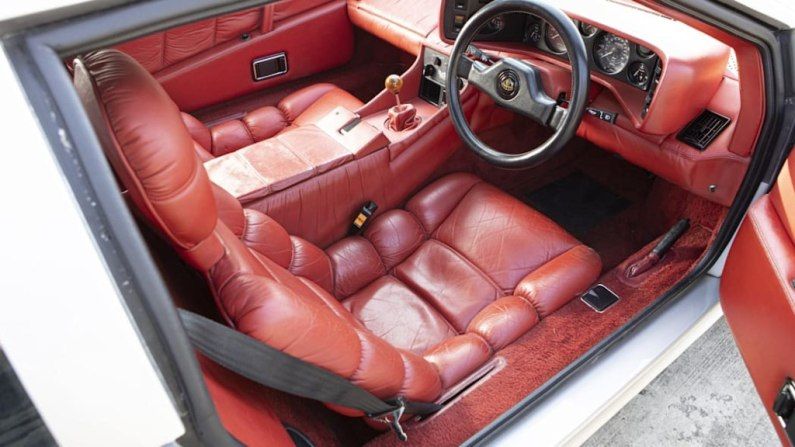 Like all Series 3 Turbo Esprits, this car is powered by a 2.2 liter Type 912 four-cylinder engine. Thanks to the addition of a turbocharger, this engine produced 210 horsepower and 200 lb/ft of torque according to Yes Auto.
That was enough to make this lightweight machine a world-class supercar back in the horsepower-starved early 1980s. Over several more evolutions, the Esprit would gain even more power. It would even see a V8 engine towards the end of its long production run, which ended in 2004.
To us, though, there's just something pure about these early Esprits. Maybe we've watched too many Bond movies, but we love the presence these wedge-shaped cars have both on and off screen.