They found a way to get their car club together during the pandemic.
---
Among the many things which have been canceled in the past few months have been car club gatherings and cruises. Some people in northern Ontario have found a way around that while also honoring local heroes. Two organizations in northern Canada, Sudbury Classic Cars and Cruisin for Organs, organized a Cruisin for Heroes event on Mother's Day. It involved classic car owners cruising around one of the local hospitals in Sudbury, Ontario as a way to honor frontline workers like doctors, nurses, truck drivers, janitors, etc. as they keep things running during the COVID-19 crisis.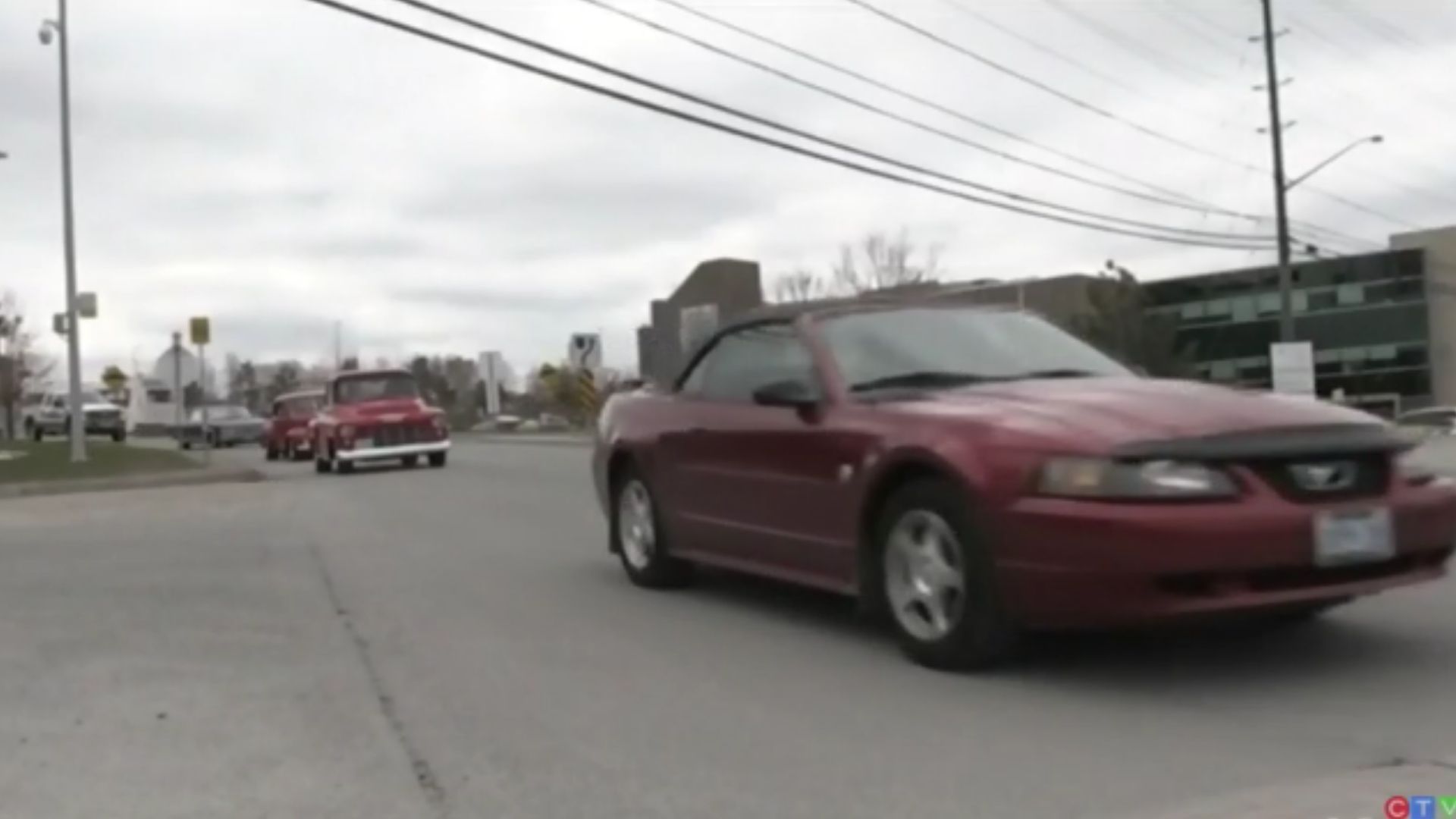 It was a way to put smiles on the faces of people in Sudbury as well as encourage those who are struggling on the front lines of the coronavirus situation. Among the classic cars which participated in the cruise was a 1939 Buick Coupe, SN-95 Ford Mustang, and a C6 Corvette.
As the 20-plus classic car owners slowly drove around the hospital, they honked to show their support of the staff inside. It was a way to maintain social distancing while recognizing the contributions people are making toward managing the situation. For a city that's not had any real gatherings in a long time, the whole event was certainly a sight to behold.
Sudbury Classic Cars not only organizes cruises and shows locally, the car club also raises money for charitable causes. For example, the past it has provided money to the local food bank as well as pediatric cancer patients. This year it has selected the Infant Food bank as the recipient of any charitable efforts.
As is the case with many car clubs around the world. Sudbury Classic Cars isn't sure if it will be holding many events this year. Thanks to restrictions being slapped on citizens in different areas, being able to attend any kind of meetup could be difficult if not impossible for the foreseeable future.
Source and photos credit: CTV News
More Car News