Now this is getting personal…
---
Just when I said no more covering Chip Foose Draws a Car on YouTube, the man puts out a video of him tweaking none other than the Toyota FJ40. It's like the universe is baiting me here, and since this is one of my holy grail vehicles, I'm much obliged to answer the call. Thus I am yet again reviewing Foose's mixed media revision of a classic vehicle, something which has mostly resulted in weirdness and me offending rubber stamp fans.
There hasn't been exactly a stellar precedent here. Once again, I must remind readers of how Foose tuned a first-gen Ford Bronco into some low-riding hotrod or something like that, removed everything which made the Lamborghini Countach amazing, and created a DeLorean DMC-12 with Cubism tendencies. Thus, my expectations of what he'll do to the venerable Toyota FJ40 are pretty low.
For the record, I actually really like the classic look of the FJ40 Land Cruiser, which was a close copy of the WWII jeeps. A lot of shops around the globe will customize and update them, with some looking better than others, but something which adheres more closely to the original aesthetic hits the sweet spot for me. However, I've seen some that don't and they're done well, so there's room to stray if you do it exceptionally well. Foose, you're on notice!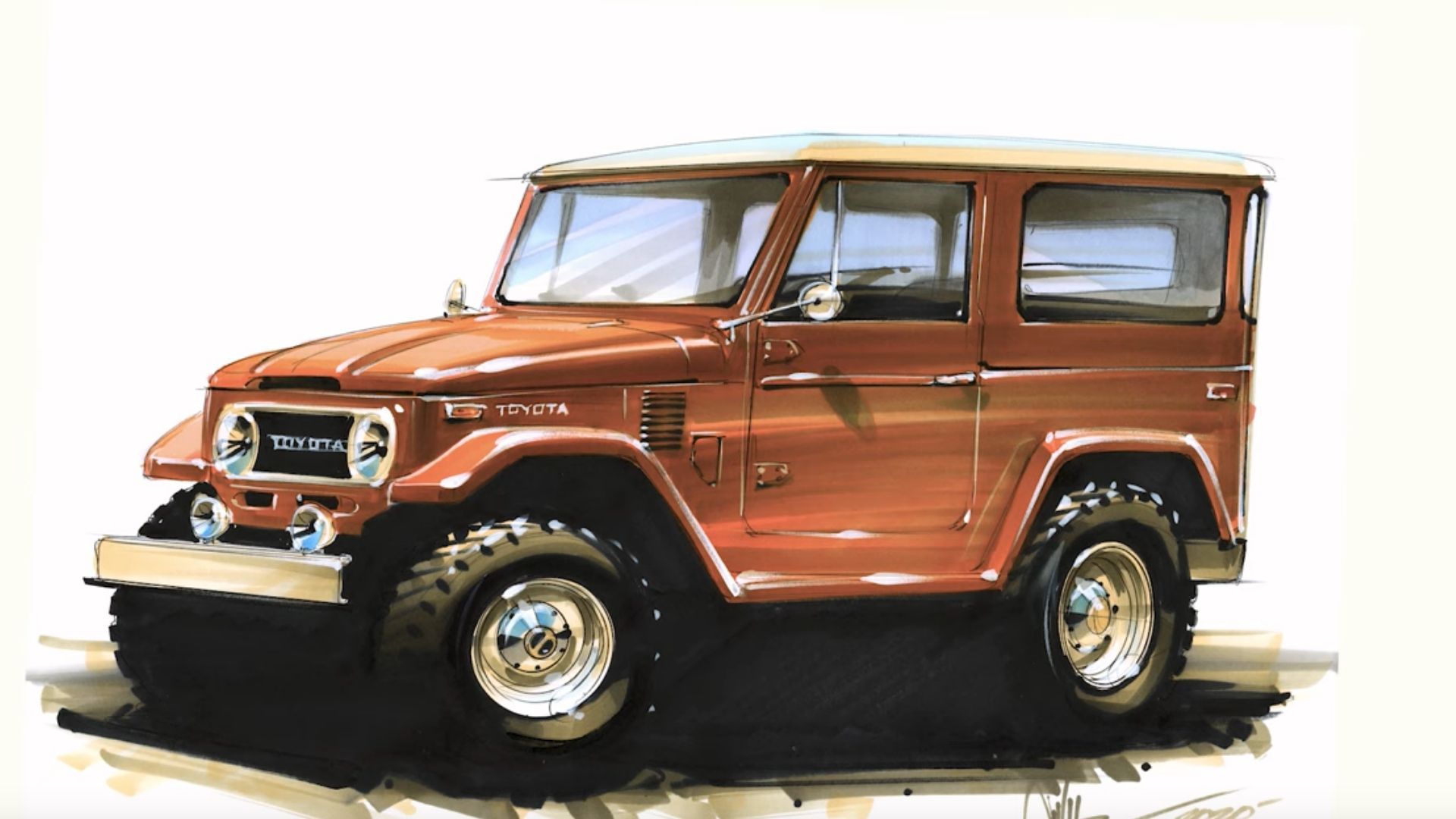 The man promises he won't change much about the design, like how he kept the DeTomaso Mangusta pretty much unchanged, however I was afraid he would lower it and slap some Foose wheels on the rig to render it useless off the pavement. Instead, his simple changes were a pleasant and welcome departure from the crazy, Hot Wheels-style sketches he so often does.
Check out the video if you want to see Foose's work in motion, what little he does do this time around.