And the mask the thief was wearing isn't helping with tracking him down…
---
Police in Clarksville, Indiana are investigating an incident where a man took a 2019 Dodge Challenger on a test drive, then stole the muscle car at gunpoint. Car thieves are getting pretty brazen these days, but this is taking things to a whole new level. We certainly hope this doesn't become a regular scheme like key fob spoofing.
Learn about Dodge's new anti-theft technology here.
The whole thing went down at 10:15 on the morning of March 23. A man showed up at Volkswagen of Clarksville and asked to take the Mopar for a test drive. That's obviously nothing unusual, and the fact he was wearing a mask was treated as normal, thanks to coronavirus measures.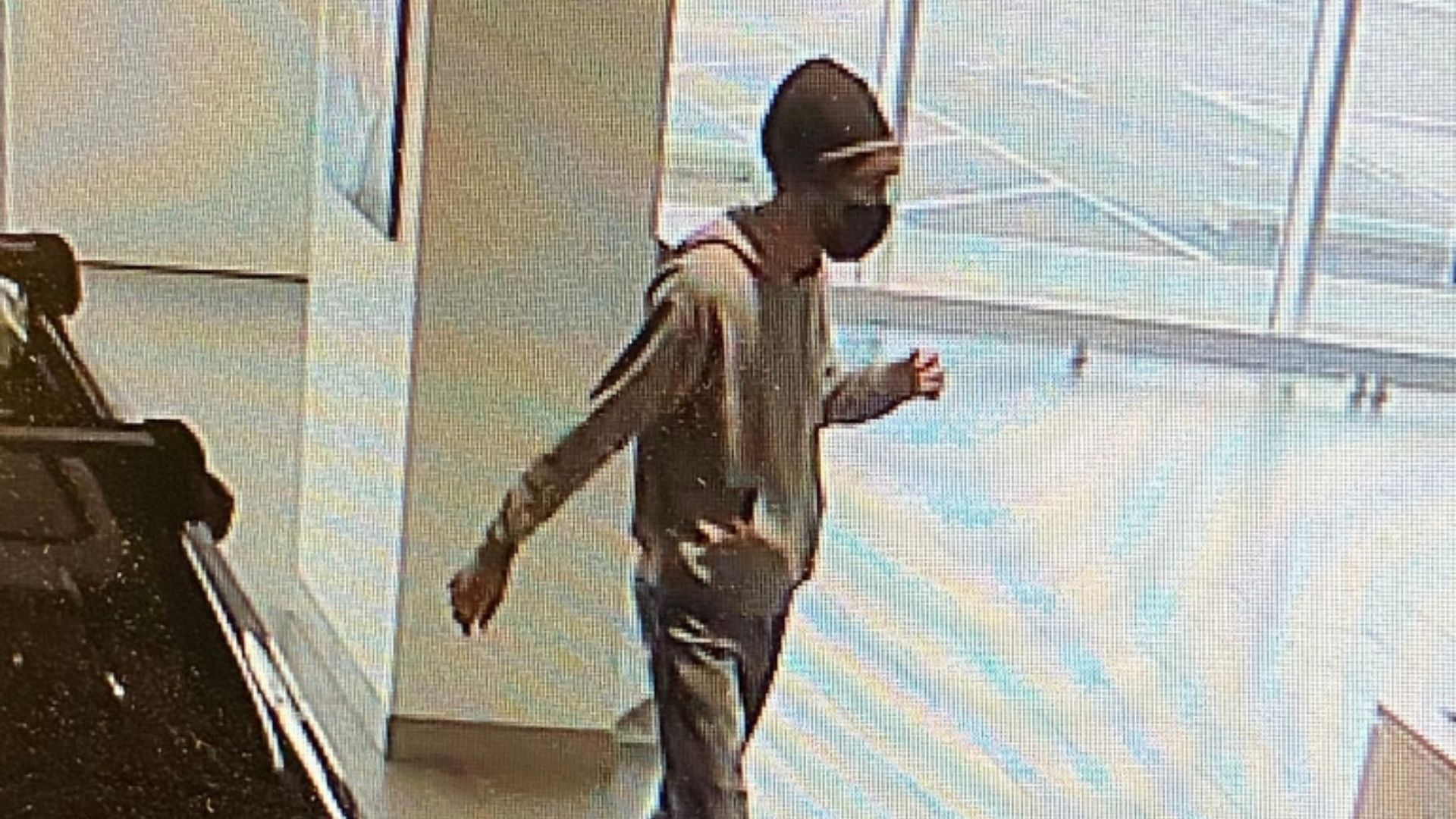 A local report doesn't make it entirely clear, but it sounds like once the dealership employee agreed and probably asked to see his driver's license, the man pulled out a gun and demanded the keys. The employee handed over the keys and wasn't injured. Once the man was gone with the car, 911 was called by the dealership.
Responding officers spotted the fleeing muscle car, giving chase, However, the Dodge Challenger was too quick and slipped away into Kentucky using I-64. Now Clarksville Police are asking for the public's help to identify and track the man down. They've released the surveillance video still we've included and say the man is in his late teens or early 20s and is about 6 feet tall. They said he had lighter skin, a thin build, and patchy, thin facial hair. Obviously, that doesn't narrow the list of potential suspects down too much. If you know something about this car or the man who stole it, contact the local police.
Increasingly, car thieves are targeting dealerships, and not just in the middle of the night. We sincerely hope this trend stops before someone is hurt or worse.