Hit the track in this celebrity owned Porsche.
---
If you've been holding out buying a new 2022 GT3 Porsche 911, the wait is over. This stunning 2022 GT3 Porsche 911 will star in any proper Porsche collection, or you can strap in and use this and your new cool daily driver. Up for grabs is the the first GT model in the newest 911 generation. Act on this 2022 GT3 Porsche 911 now if you're a fan of the famous German sports car, and want the added talking point it'll offer every time you drive it.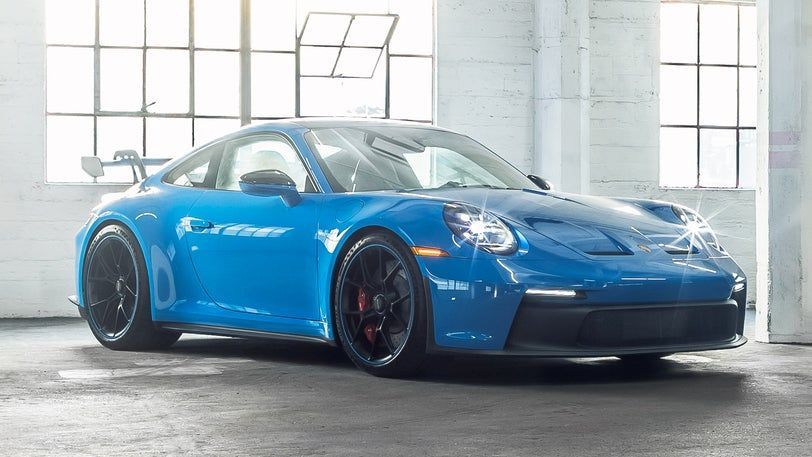 The 2022 GT3 Porsche 911 packs an engine that pushes out over 500-horsepower and is 17 seconds faster around the Nürburgring track than the prior version. It has a more aerodynamic body with a swan-neck rear wing to add to an already awesome machine.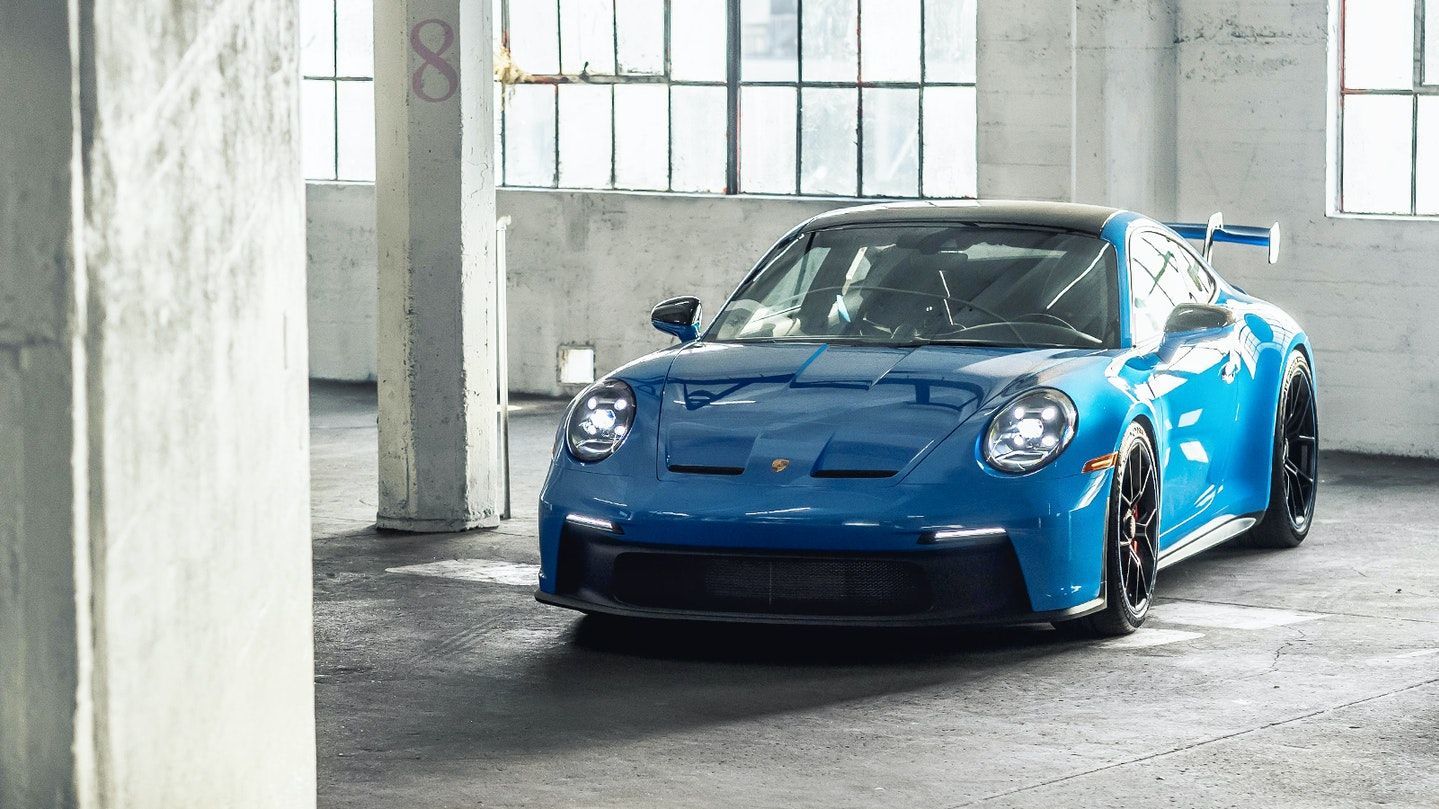 Maximum Seating: 2
Engine: 4.0-liter flat-6
Transmission: 6-speed manual
Drivetrain: RWD
Exterior Color: Shark Blue
Interior Color: Black with Shark Blue stitching
Maximum Horsepower: 502 hp
Acceleration: 0–60 in 3.5 seconds
Top Speed: 197 mph
Approximate Retail Value: $195,835
Cash Alt: $146,876.25
Special Features: carbon fiber full bucket seats; leather/Race-Tex interior with Shark Blue stitching and seat belts; 20"/21" Satin Black wheels with Shark Blue lip; carbon fiber roof, mirrors, interior trim and door sills; Chrono Package; BOSE® Surround Sound System; front-axle lift system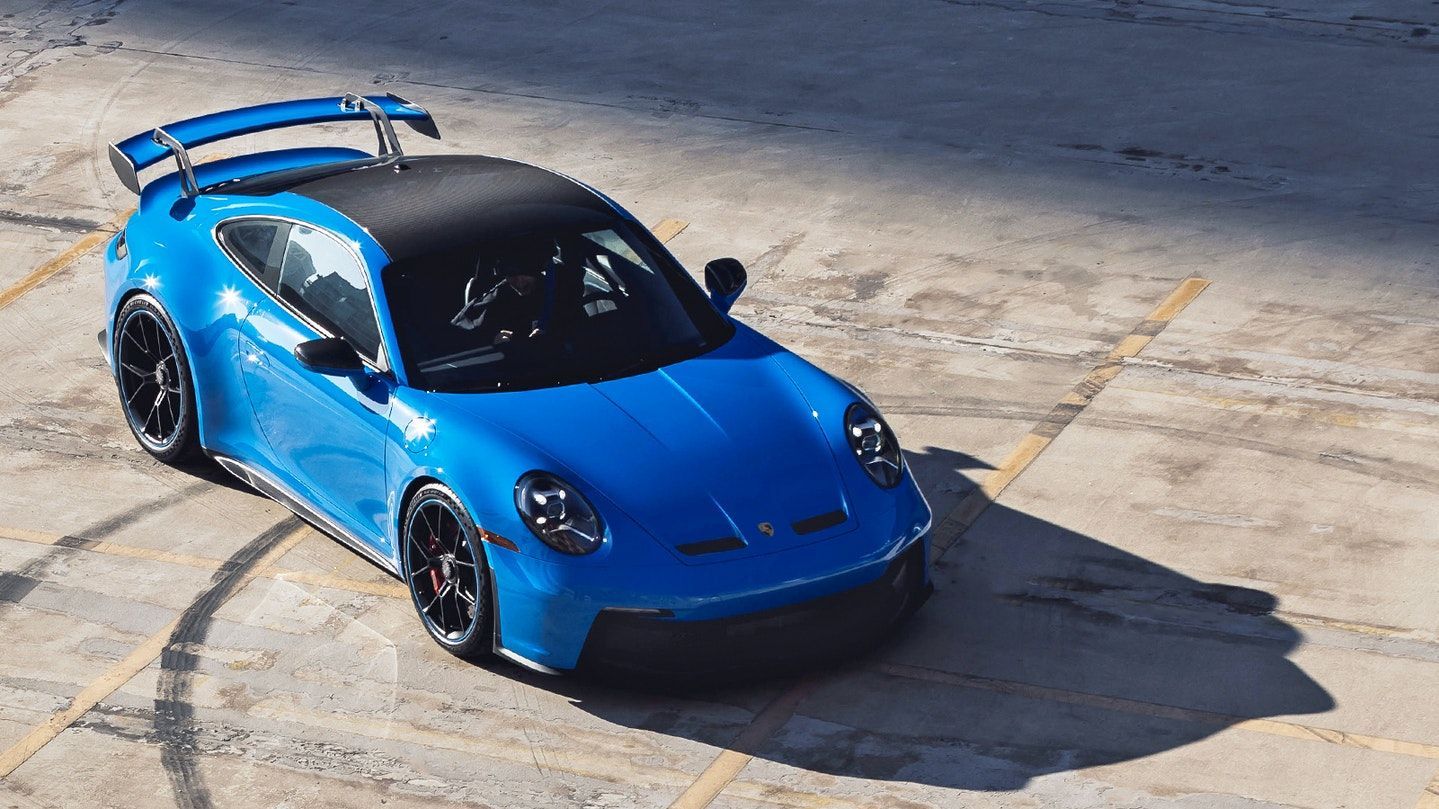 Making this even sweeter, you can win this 2022 GT3 Porsche 911 for a small donation, and you get more entries now as a Motorious reader.