Seems the legend around the muscle car was worth a huge wad of cash…
---
To say there was a lot of anticipation for the auction of the 1970 Dodge Challenger known as Black Ghost during Mecum's Spring Classic would be putting it lightly. After all, the legend of this mysterious muscle car lurking the streets of Detroit back in the day, racing other rides and absolutely smoking just about everyone generated a lot of buzz.
Learn how Dodge cashed in on this car here.
Adding fuel to the fire was the revelation that a Detroit police officer was the one who piloted the Mopar to so many claimed victories. Even though not everyone has bit on the big fish story, it doesn't really matter because someone with deep pockets did. That person has paid $975,000 for the privilege of owning Black Ghost, the first person outside of the original family to take the Mopar into their possession.
Mecum estimated before the auction that Black Ghost would pull down $1 million, so the Dodge didn't disappoint. It's possible that in the future the muscle car will command a much higher price, if the current trend of classic vehicle inflation continues on the open market.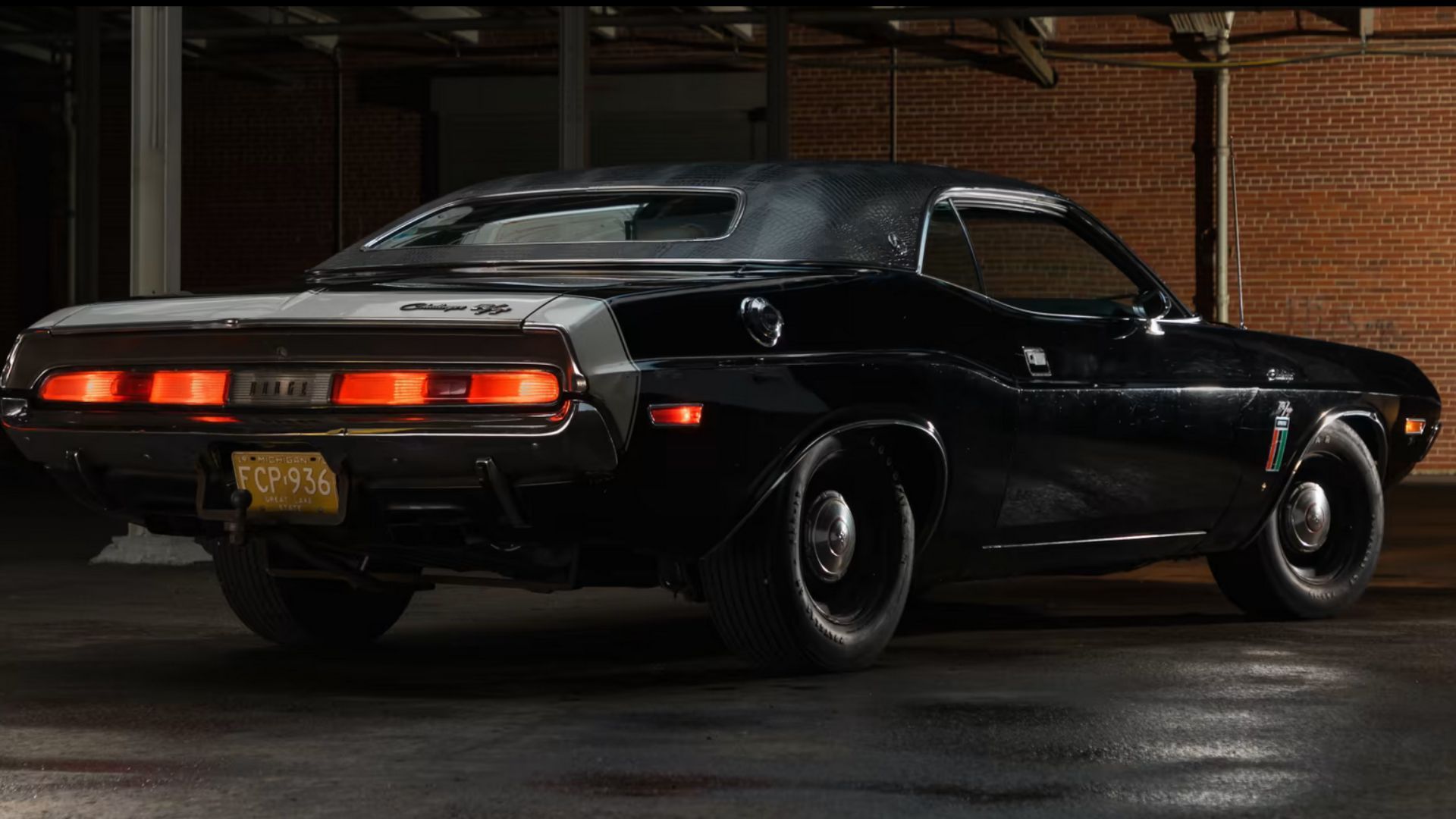 Back in 1969 Godfrey "Dennis" Qualls ordered the 1970 Dodge Challenger R/T SE in a spec that's apparently completely unique. Add to that the claimed fact only 23 Challenger with the R/T and Special Edition packages were made for the 1970 model year, and the overall rarity of Black Ghost is apparent.
What's more, Godfrey opted for the 426 4bbl Hemi V8 paired to a four-speed manual with a pistol grip shifter. He also went with the Gator Grain roof and Summer Track Pak, adding to the unique flavor of the ride. The veteran of the Army and Detroit Police Department likely didn't realize at the time how different his ride was.
Reportedly, the new owner of Black Ghost is going to keep the car in the public eye after getting it fully detailed. Otherwise, he plans to change nothing about this legend.
Images via Mecum Auctions