If you ever played the Gran Turismo video game series, you'll recognize this car.
---
Gen IV Toyota Supras are all the rage right now, but perhaps the ultimate expression of an A80 Supra was recently pulled from the back of a dusty garage in Japan. Japanese racing enthusiasts will instantly recognize this car as the championship-winning no. 36 Toyota Supra fielded by TOM'S and sponsored by Castrol, although gamers will probably also recognize this car from various iterations of Sony Playstation's Gran Turismo.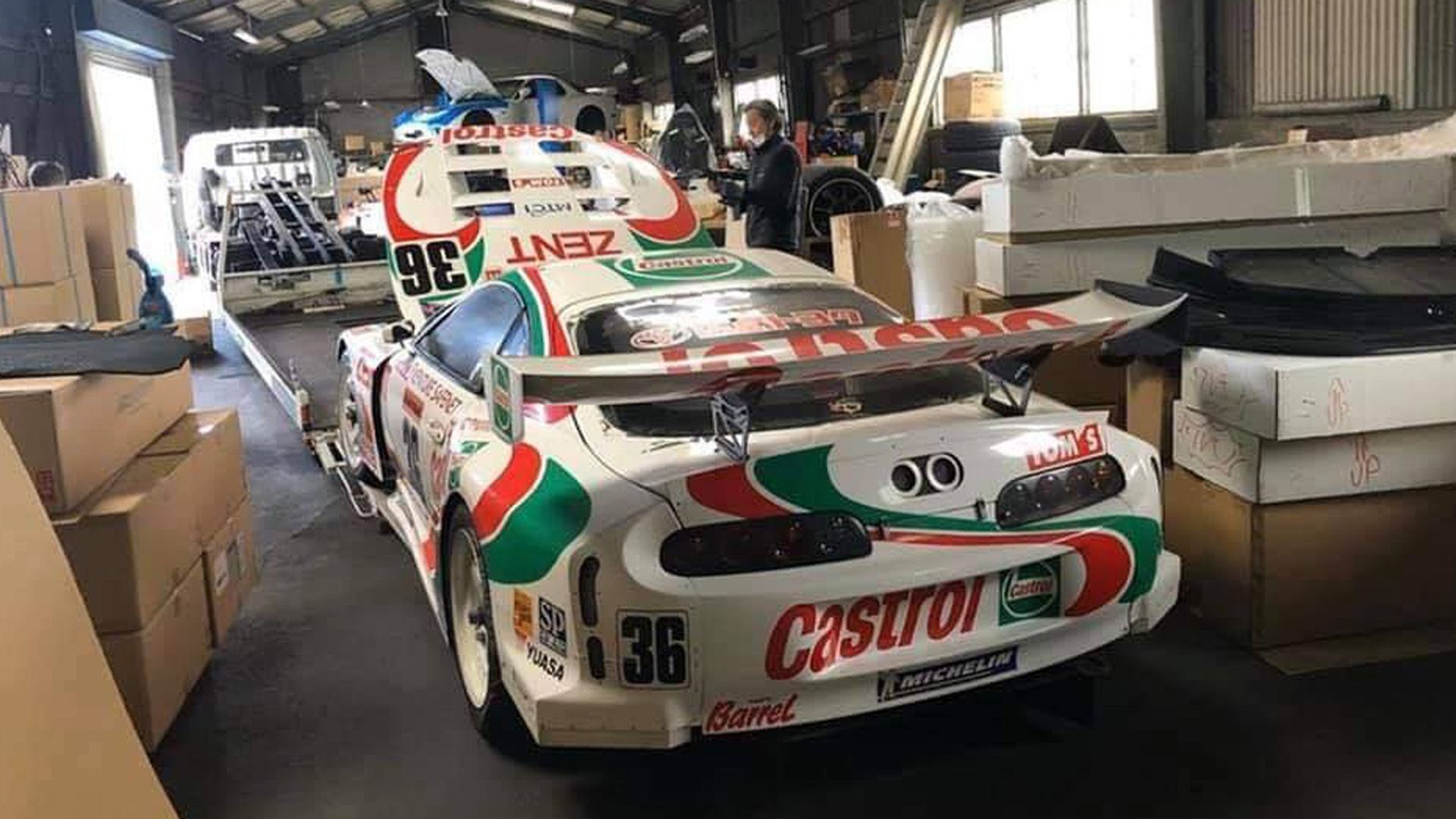 While this car's racing pedigree is well established, it appears this Supra has been tucked away for years, and it was recently pulled from its slumber and documented on Instagram by Koki Kurasako of Japanese tuner Leg Motor Sport. In his post, Kurasako says that he went back to TOM'S for the first time in 17 years, but it isn't clear how long the car has been sitting; it definitely hasn't been sitting as long as the dust-covered car it was parked next to.
TOM'S first entered this Castrol-sponsored Supra in the All Japan Grand Touring Cup Championship (JGTC) starting in 1995. In its inaugural year, it competed in the GT1 Class, but starting in 1996, the class was renamed the GT500 Class. The no. 36 Castrol TOM'S Toyota Supra scored two wins in 1997 and its drivers won the championship that year, but it isn't clear which wins this car – chassis no. 01 – was responsible for. The no. 36 had more success in 1999, and TOM'S raced this Supra body style until 2005.
Even for those who weren't familiar with JGTC racing, Gran Turismo gamers certainly remember this Supra starting with 2001's GT3. In that video game, users could drive the no. 36 Castrol TOM'S Toyota Supra in arcade mode, or they could purchase it for one million credits. Check out the video below to see the no. 36 Castrol TOM'S Toyota Supra in action in Gran Turismo 4.
There's no word what the fate of this iconic racecar will be, but hopefully it ends up back on the track for vintage racing.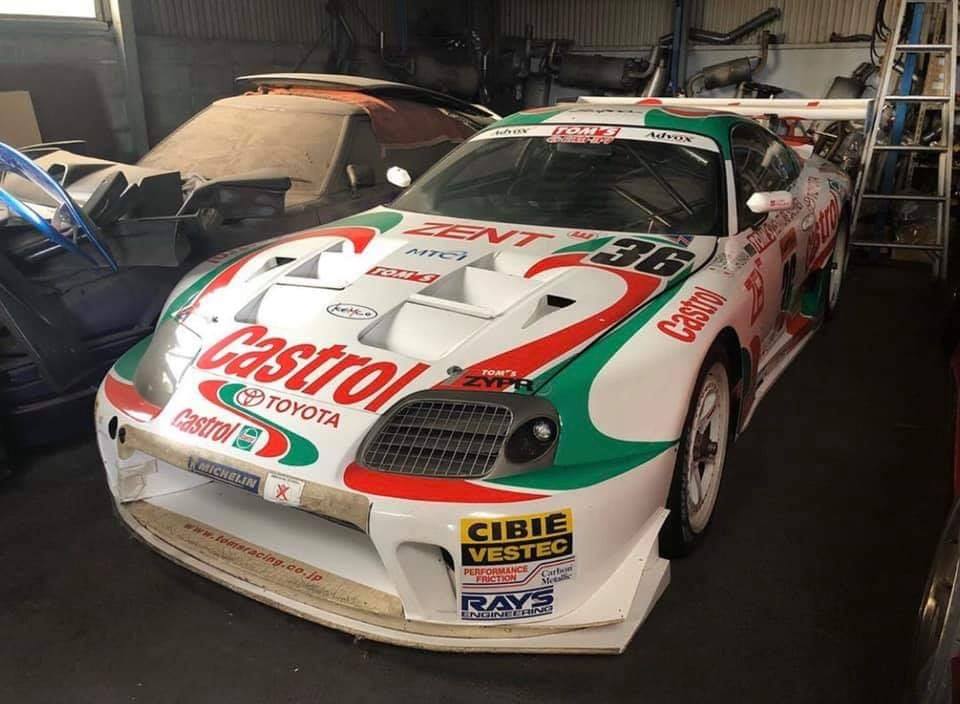 Source: Instagram
Related Articles...