What an absolute beauty!
---
Despite rain casting a bit of a shadow over Amelia Island on Sunday, the crowds came out to bask in the beauty of the classics entered into this year's Amelia Concours d'Elegance. After judging concluded and the sun began peeking out from behind the cloud cover, a stunning 1935 Avions Voisin Type C25 Aerodyne captured the coveted 2023 Best in Show title.
See some classic cars left in the woods here.
If you're thinking this Type C25 Aerodyne looks a bit familiar, there might be good reason for that feeling. Owners Merle and Peter Mullin purchased chassis 50010 in the early part of this century. The classic underwent a nut-and-bolt restoration over the period of three years. Not too long after that process was complete the Mullins entered it into the 2011 Pebble Beach Concours d'Elegance where it won Best of Show after wowing judges and attendees.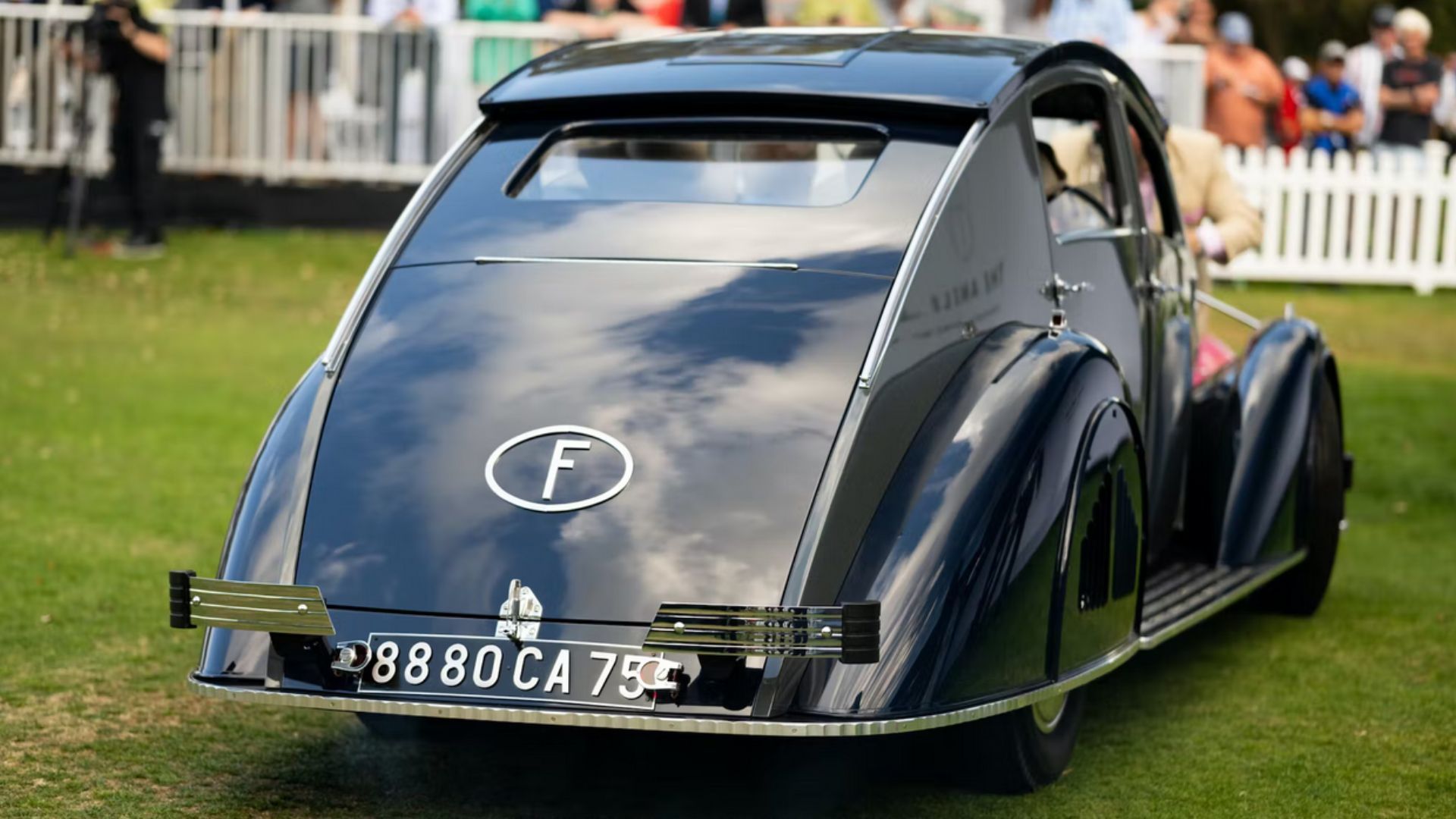 In case you aren't aware, Peter Mullin is the founder of Mullin Automotive Museum in California, which boasts quite the collection of classic Bugattis. He is also a longtime supporter of the Pebble Beach Concours d'Elegance and many other concours held globally and he currently sits on the board for the Peterson Automotive Museum as well as serves as President of the American Bugatti Club.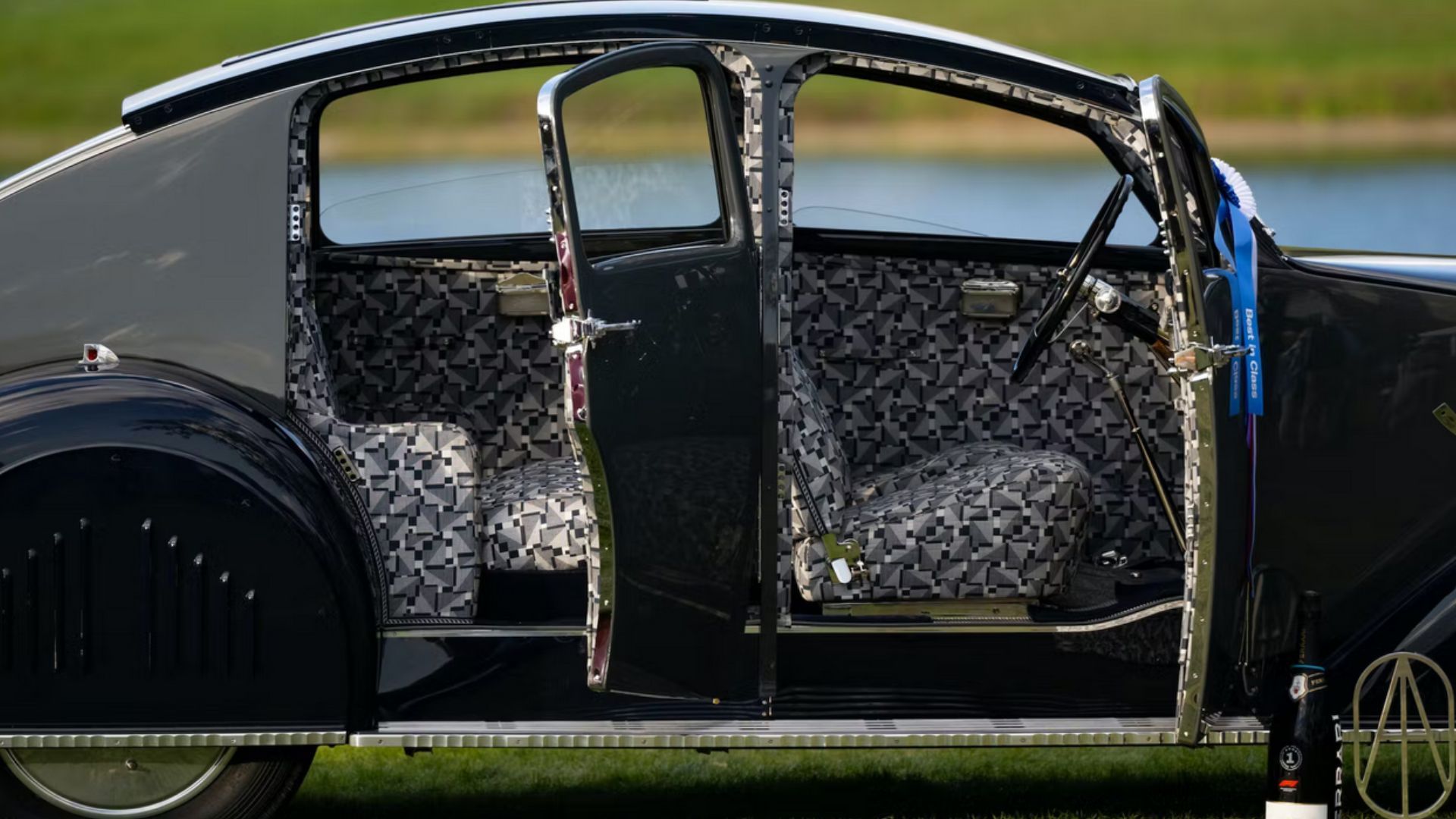 When the Type C25 Aerodyne was unveiled at the 1934 Paris Salon de l'Automobile it was hailed by Gabriel Voisin as "the car of the future." Sleek and forward-thinking for its day, using lightweight allows for many parts, the timing of the release did the vehicle zero favors. A mere six were made before the drums of war began beating in Europe, bending automotive production toward the manufacturing of tanks, guns, and other battle implements. Thus, this classic is exceedingly rare, guaranteed to turn heads everywhere one appears.
Photos credit: Hagerty Media