And yet he played Enzo himself…
---
As your latest reminder that what you see on movie screens is far from reality, it's been revealed that actor Adam Driver wasn't allowed to drive any of the Ferraris featured in the new Ferrari movie. Driver, who's widely known for portraying a wanna-be Darth Vader, plays the role of Enzo Ferrari in the drama, which we expect to be a far cry from a documentary, so hearing that he wasn't allowed behind the wheel of a single Ferrari is quite shocking.
Check out a movie car museum here.
However, a report from Reuters spells out the reason quite clearly: the insurance wouldn't cover it. Just like how you have car insurance, movie production companies carry insurance which dictates many things about production and even actor's habits.
For example, Keanu Reeves has foregone some acting roles in the past because he was told to be in a film he wouldn't be allowed to ride motorcycles in his free time. That might sound ridiculous and we think it is, but the insurance industry is only into jokes when they show you what your premium is going to cost.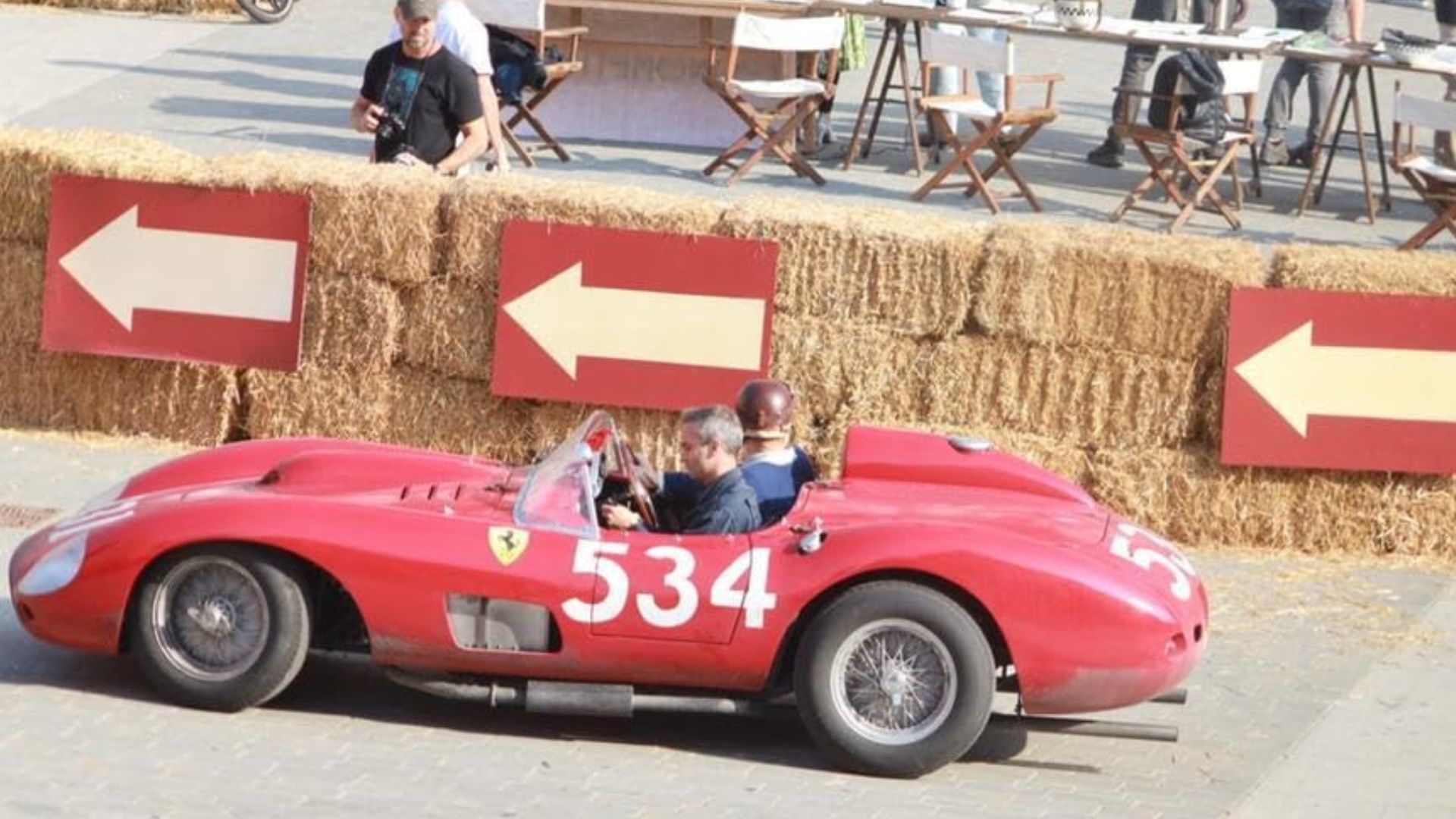 The Ferrari movie which is coming to theaters soon is supposed to just show a slice of Enzo's life, specifically only the year 1957, as the automotive icon is struggling to keep his young automaker/race team financially salient. At the same time, Ferrari is fighting off a legitimate threat from Maserati on race circuits. It all sounds quite thrilling and we'd call it an underdog film but we all know how the story ends.
Funny enough, actor Patrick Dempsey was allowed to drive the different Ferraris on set. Then again, he's an accomplished race car driver and actually know what he's doing. We imagine Driver isn't so skilled, but boy can he throw hissy fits on command.
Images via IMDB