Keep your eyes peeled for this Mopar…
---
Yet another show car has been stolen, a 1970 Dodge Challenger, along with the 2001 Ford F-350 and trailer the Mopar was sitting inside. The theft took place in Myrtle Beach, South Carolina sometime between 9 pm on March 18 to 9 am March 19. This happens way too often but we want to see a happy ending in this situation, so keep your eyes peeled for the car and spread the word.
Learn why off-roading muscle cars is a bad idea here.
According to Myrtle Beach Police Department, the trailer which contained the '70 Dodge Challenger was a white 22-foot Haulmark you can see in the photos, along with the Mopar and Ford. Surveillance footage shows someone got the truck started and just drove off with everything. A lot of times police will recover the truck and trailer later, but it seems the everything has just disappeared for now.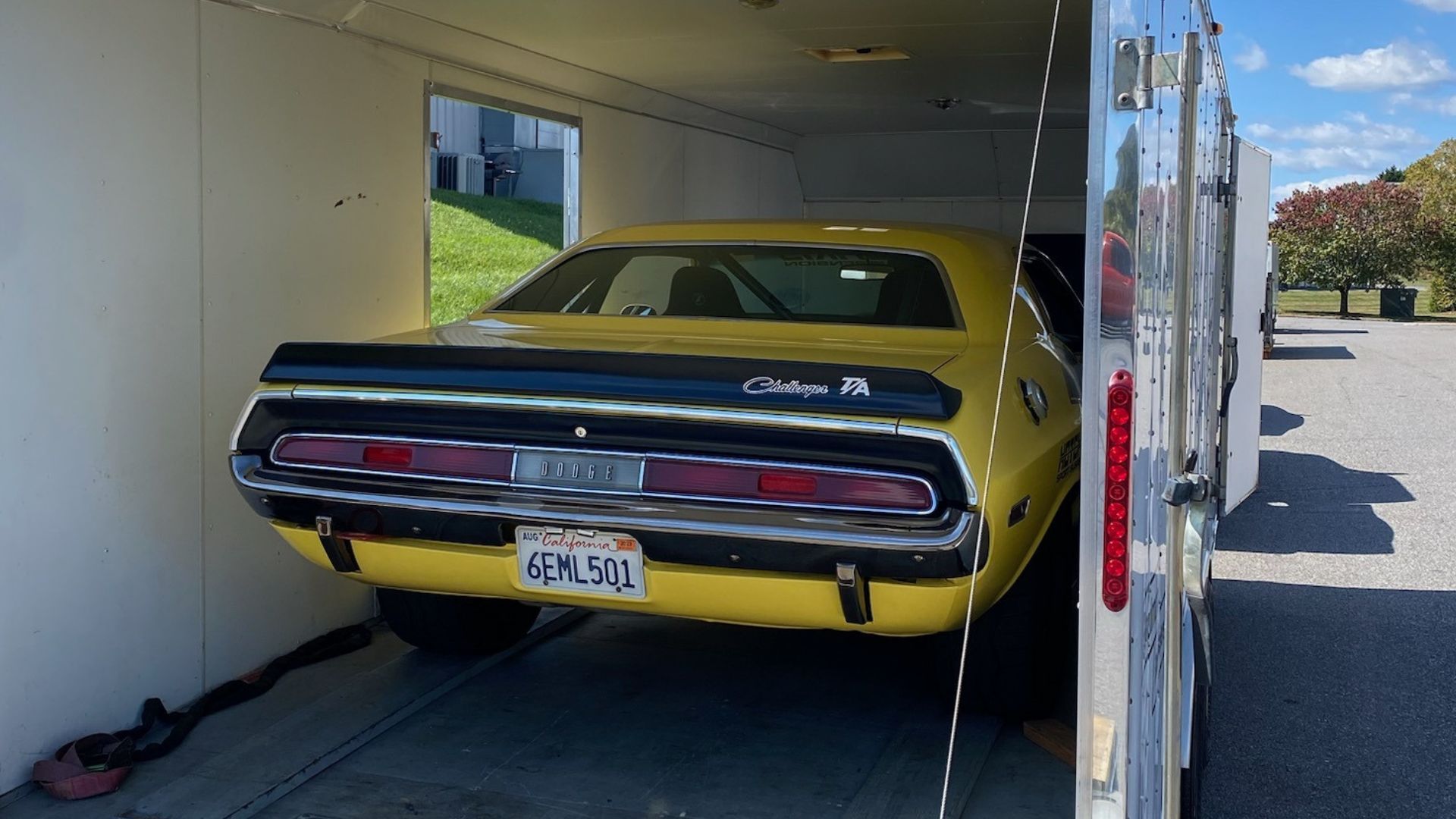 The yellow Dodge Charger has a California license plate 6EML501. As for the F-350, it has a North Carolina plate NZ3913, as does the trailer GYB442. It's entirely possible those tags have been removed, but you never know.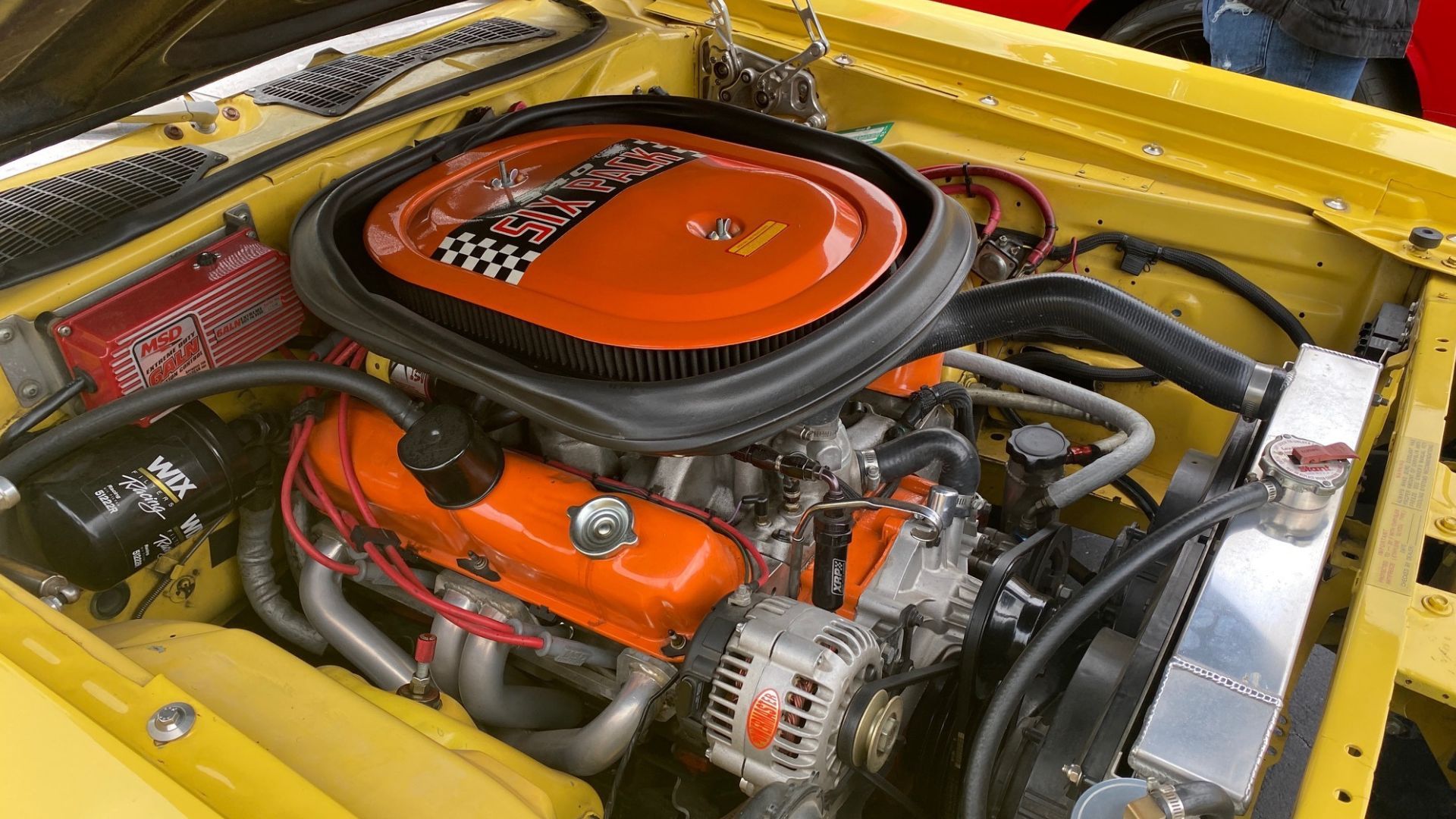 As pictured, the 1970 Dodge Challenger has black T/A style side stripes, a nice black hood with scoop, and plenty of decals from Stoptech, Red Line Oil, Falken, Hotchkis, etc. Keep in mind someone could have removed the decals, but then again you just never know.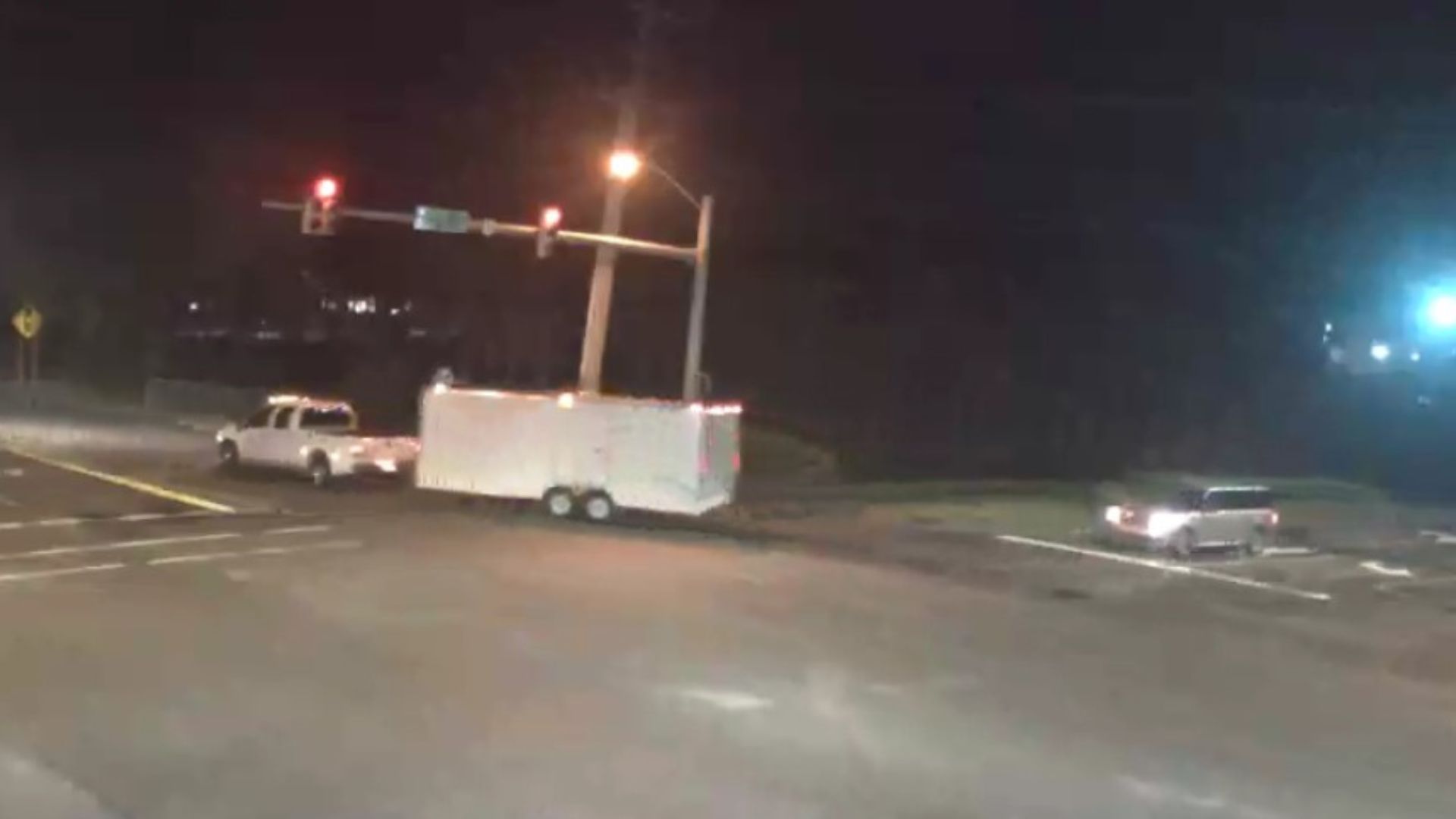 We hate seeing any car stolen, but one that's so special makes it even more gut-wrenching. This Mopar was obviously someone's pride and joy, something they took to shows and loved sharing with the public. Now a person or group of people have swiped it for their own selfish interests. If you know anything about the car, truck, or trailer, please contact the Myrtle Beach Police Department at 843-918-1382, reference report #23-004145.
Images via Myrtle Beach Police Department