Would you restore this or keep it the way it is?
---
For 1969, Dodge made a pretty limited number of Charger 500 cars. Some claim there were over 500 produced while others put that number at under 400. In the video, he puts the number at 396. Really, the point is not many of these were made, so you don't see them listed on Facebook Marketplace constantly.
Car production stoppages keep happening. Find out the latest muscle car to fall victim here.
You might think with their rarity a lot of people would be excited to see a '69 Dodge Charger 500. Well, some are, but some think they're trash. That's right, these things are controversial. It all goes back to their creation. As homologation vehicles, they were created for NASCAR compliance. In the late 1960s Dodge realized it had a high-speed stability problem so it sought to make the Charger more aerodynamic. The first full-fledged attempt at this was the Charger 500.
Instead of putting a nose cone and huge wing on the Charger, a move which came not too long after in the Daytona, the Charger 500 had more subtle aero elements. These included a front spoiler, revised front grille, chrome A-pillar covers, and a rear window plug.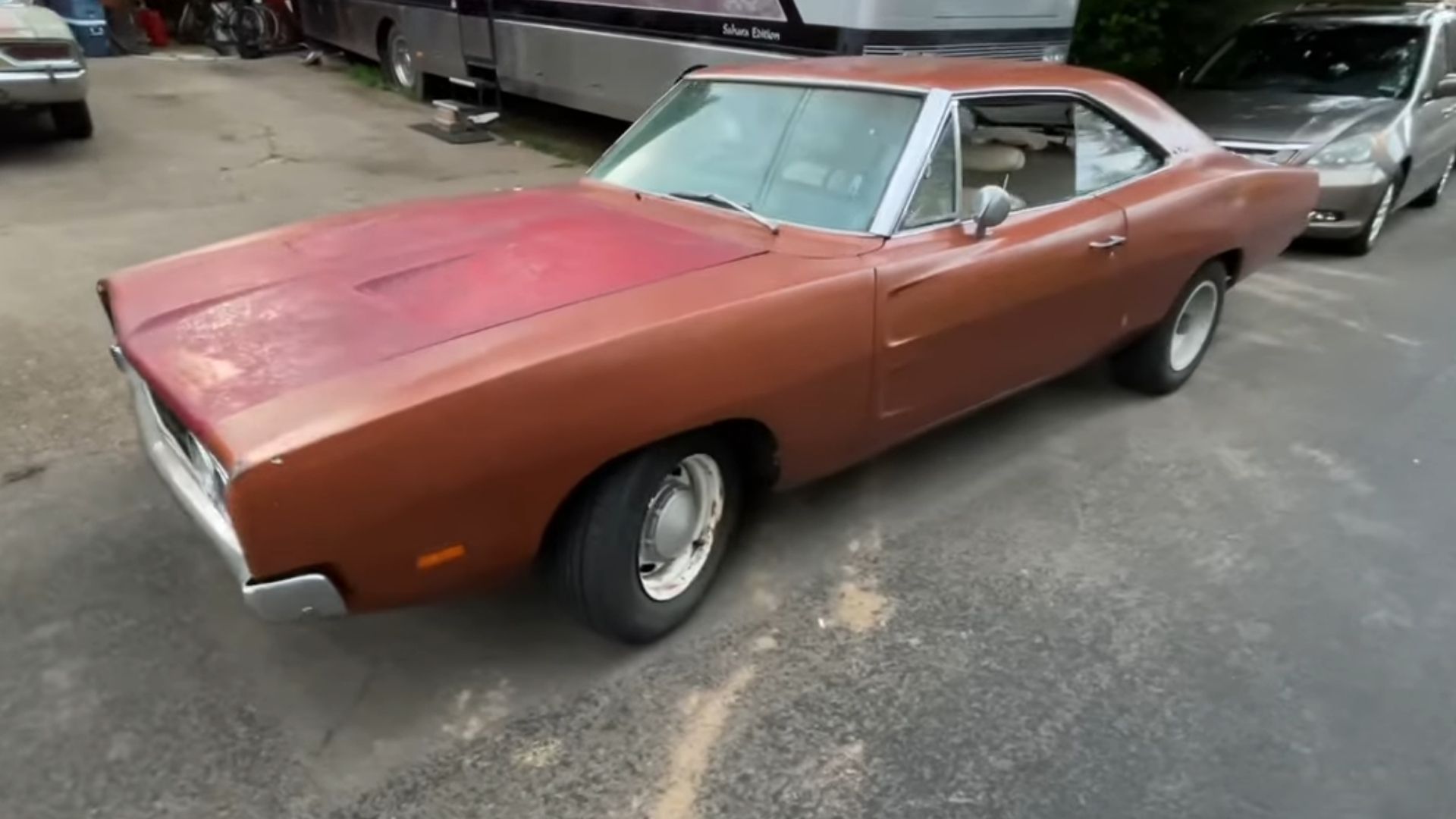 Before the Charger 500 program was fully realized, Dodge pulled the plug. The cars weren't as competitive in NASCAR as hoped, and Dodge didn't think massaging the design further would yield the necessary results. Some claim 500 units, the minimum required for homologation, were completed by the factory. Others say it was about 100 or more fewer than that. Most experts agree on 392 completed. Considering all the build records weren't kept in a digital database back then, these sorts of disagreements about production numbers are pretty common.
Consumers were able to buy the '69 Dodge Charger 500s which were sold for a base price of $3,843. This one has the upgraded 440 V8 engine, an option which ran another $648. We say that's a wise way to spend $648 if you were going to get one of these muscle cars back in the day.
Check out the video to see the details on this original classic.