GM seems to be stopping production a lot lately…
---
Supply chain disruptions have unfortunately become a part of everyday life, affecting everything from the availability of certain foods to the new car market. GM is currently grappling with parts shortages, leading to C8 Corvette production stopping for a week in March. Now, production of the Chevy Camaro along with the Cadillac CT4 and CT5 has been halted for this week.
Learn which motorcycle manufacturer is making an all-EV push here.
GM insists the production stoppage isn't because of the chip shortage which has vexed the automaker since last year. Just like with the last two production stoppages for the C8 Corvette, GM wouldn't specify what supply shortage has caused the unscheduled downtime.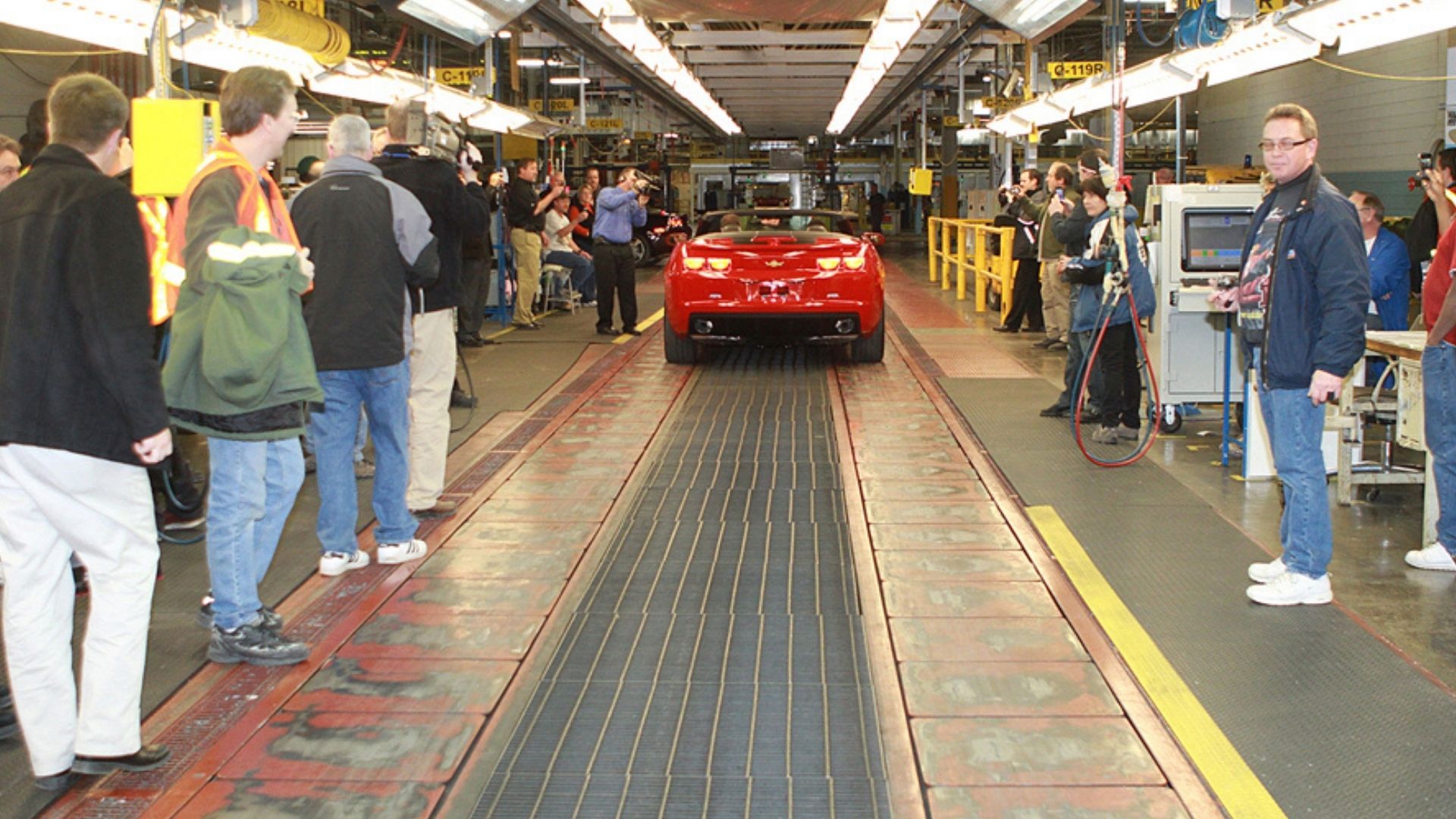 With production having been stopped at Lansing Grand River Assembly, home of the Camaro and the Caddie twins, the few people wanting to buy those cars have had a harder time getting ahold of exactly what they want. In turn, GM has ceded market share to its competitors
The plan is for the production halt at Lansing Grand River to last just the week of April 4. On April 11 everything is scheduled to come back online, although it's not clear at what capacity. However, GM kept the plant shut down longer than anticipated last year, so don't bet on everything being back to normal next week.
Meanwhile, GM has announced the shutdown of the Fort Wayne Assembly plant this week and next. That production stoppage, which affects Chevy Silverado 1500 and GMC Sierra 1500 trucks, has been triggered by the chip shortage.
Also hit hard by shortages is Ford. The Blue Oval is shutting down Flat Rock Assembly Plant new week because of a lack of semiconductor chips. That means there's about to be a Mustang shortage. In other words, the Dodge Challenger will be the only new American muscle car being made continuously in April. These are truly strange times.
Other automakers have struggled with supply shortages which have spilled into 2022. According to AutoForecast Solutions, 1.2 million units of planned car production have been lost so far this year with more expected as 2022 progresses.
Source: The Detroit News
Photos via GM