This is easily one of the rarest muscle car barn finds.
---
In 1963, Chevrolet released the Chevelle which introduced the world to the intense nature of the American muscle car sporting engines ranging from the 350ci V8 and eventually the legendary 454 LS6. The Chevelle quickly became one of America's most beloved cars, eventually the car evolved with the eventual expansion of the A-body platform. Rising in popularity and quickly becoming an instant classic, the car is now regarded as one of the most desirable muscle cars in American car culture.
See a $1 million barn find here.
Just as with other cars of similar status such as the Cuda, Mustang, Camaro, and Mopar monsters that we've all come to love, the Chevelle has reached a point at which they are mostly only available for ridiculous prices or sitting in some collectors garage. Unlike most Chevelles, this one has finally joined the ranks of the incredible endeavors of the adventurous barn finder community.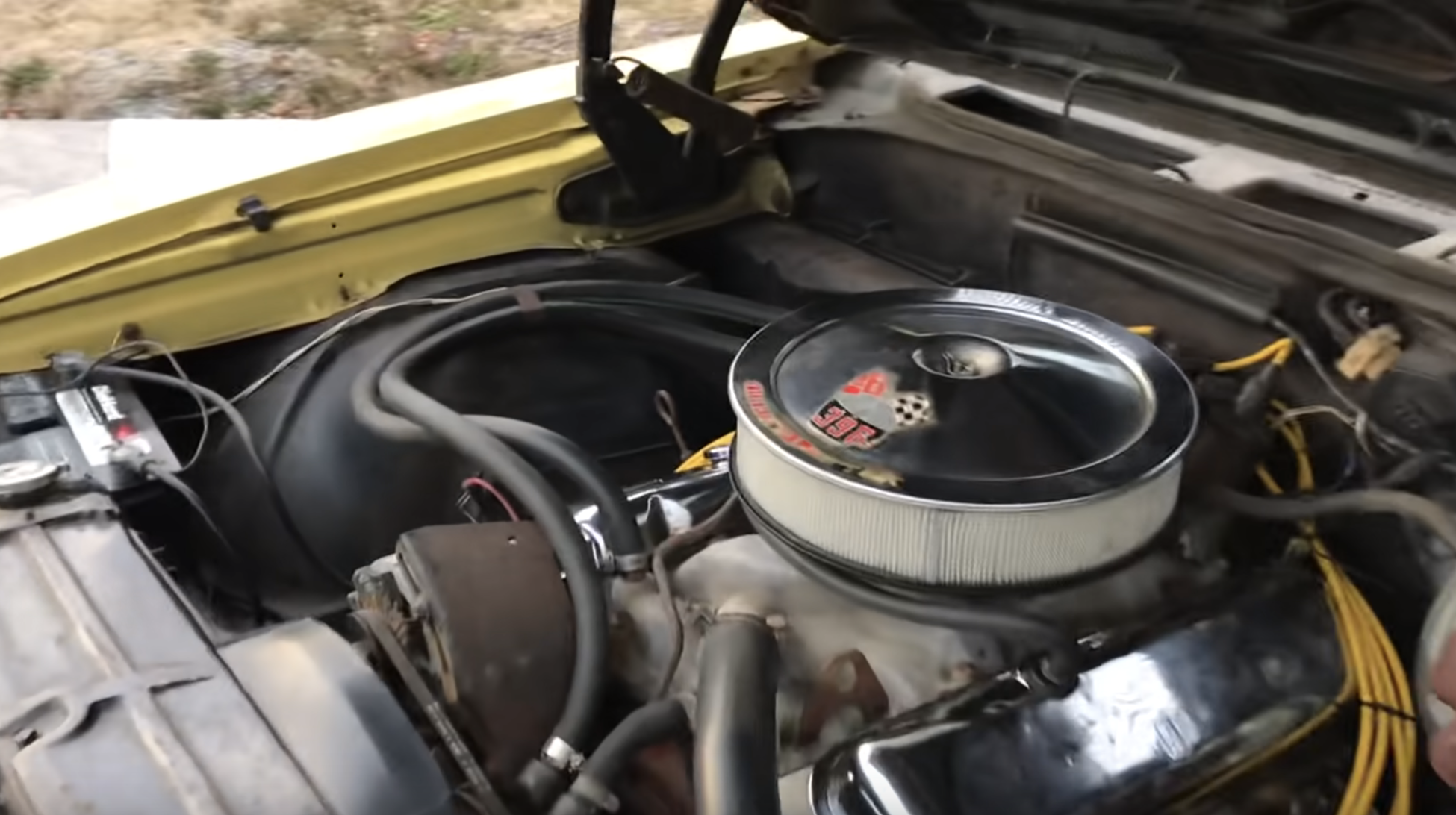 This is the 1969 Chevelle equipped with the legendary L78 Chevy V8 which sports high-performance factory aluminum heads. While the factory color, code: 76, makes this car one out of 2,184 cars made with this color it is the engine that truly makes the car special with only 400 being built in this color with that specific engine. On the outside, this Daytona Yellow Chevelle may look a bit faded, however, the interior has retained its original beauty. The black leather seats contrast perfectly against the flamboyant exterior. Yet another option that sets the car apart from others of the time is the limited-slip differential and 4.10 gearing which makes this car one of possibly only five ever made.
The final additional options are the Five-spoke Mag wheels and an odometer that reads a mere 38,000 miles. What we find here is a low mileage ultra-rare Chevy Chevelle in great condition, and it's a barn find! This is one of the rarest cars ever built in its time and combined with the high-status surrounding this particular production year of Chevelle makes this one of the luckiest barns finds ever.