Now this is how you do a widebody build!
---
A good build isn't done overnight, which explains why the owner of this flared-out 1967 Ford Mustang has been working on his pony off and on for the past 6 years. It's been tastefully given a widebody treatment, which is likely the first thing you might notice. All that effort certainly has paid off, resulting in one mean-looking, raucous muscle car whose bite is even worse than its bark.
Learn what's known about the upcoming Ford Mustang sedan here.
To back up the aggressive looks of this Mustang, it's packing some serious heat with a Coyote V8 engine swap. The engine hasn't been modified since the owner wanted a daily driver, not a track beast. Still, it looks like a hulking V8 wedged under the hood. Pairing with that is a T56 manual transmission and a 9-inch Ford rear with 4.56 gears.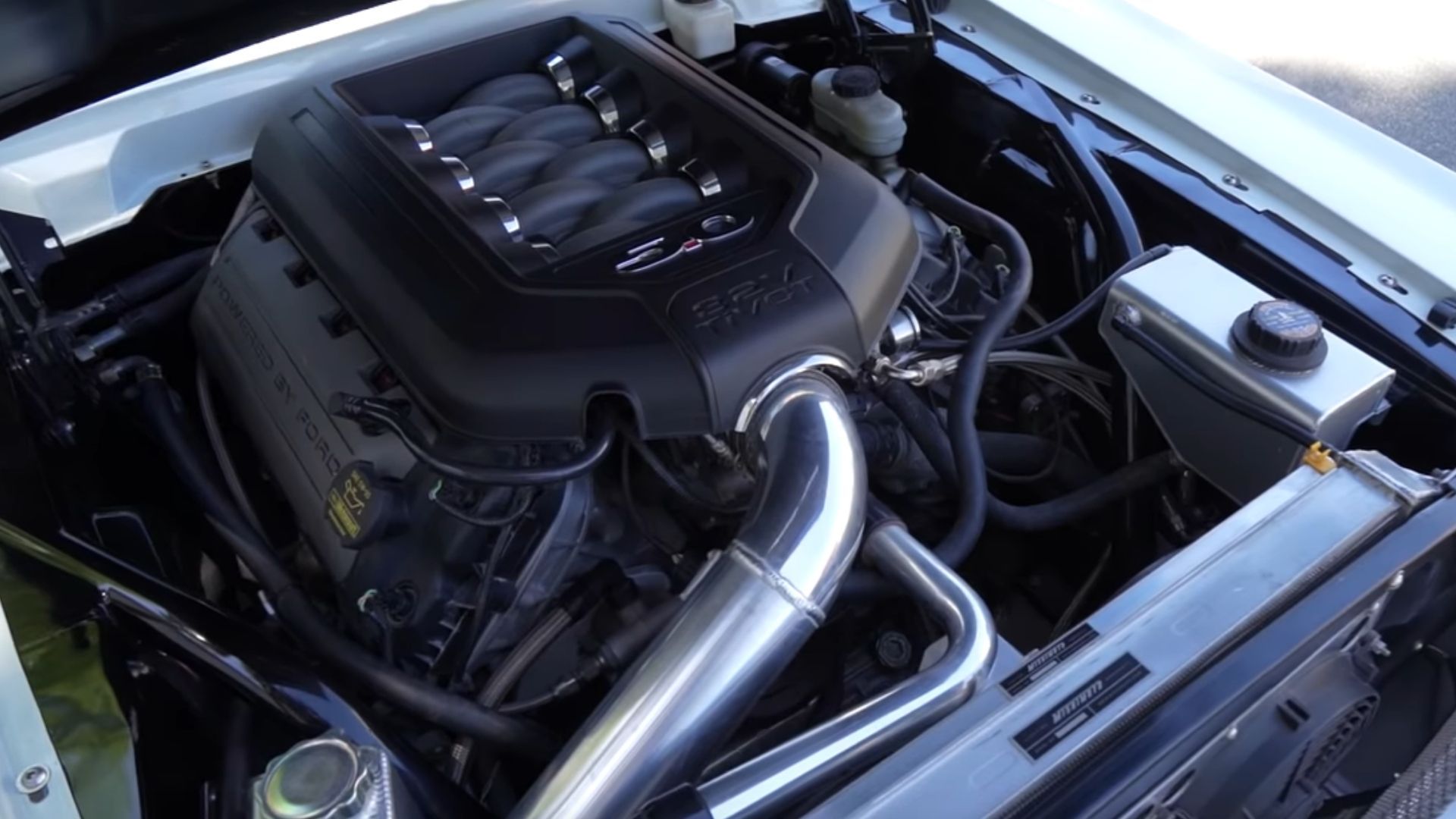 All the power in the world doesn't do you much good if you can't control the car. That's where the Detroit Speed suspension comes into play. From what the owner says, things evolved as he drove it and decided what he did and didn't like about the build, then made changes accordingly.
Anyone keenly familiar with 1967 Mustang Fastbacks will instantly realize a lot more has been done to this car than just fender and quarter panel flares. In fact, this pony is wearing a considerable number of custom fabrications for a look which is completely unique. Overall, the mods are period-correct, so the casual observer might think all the work is original.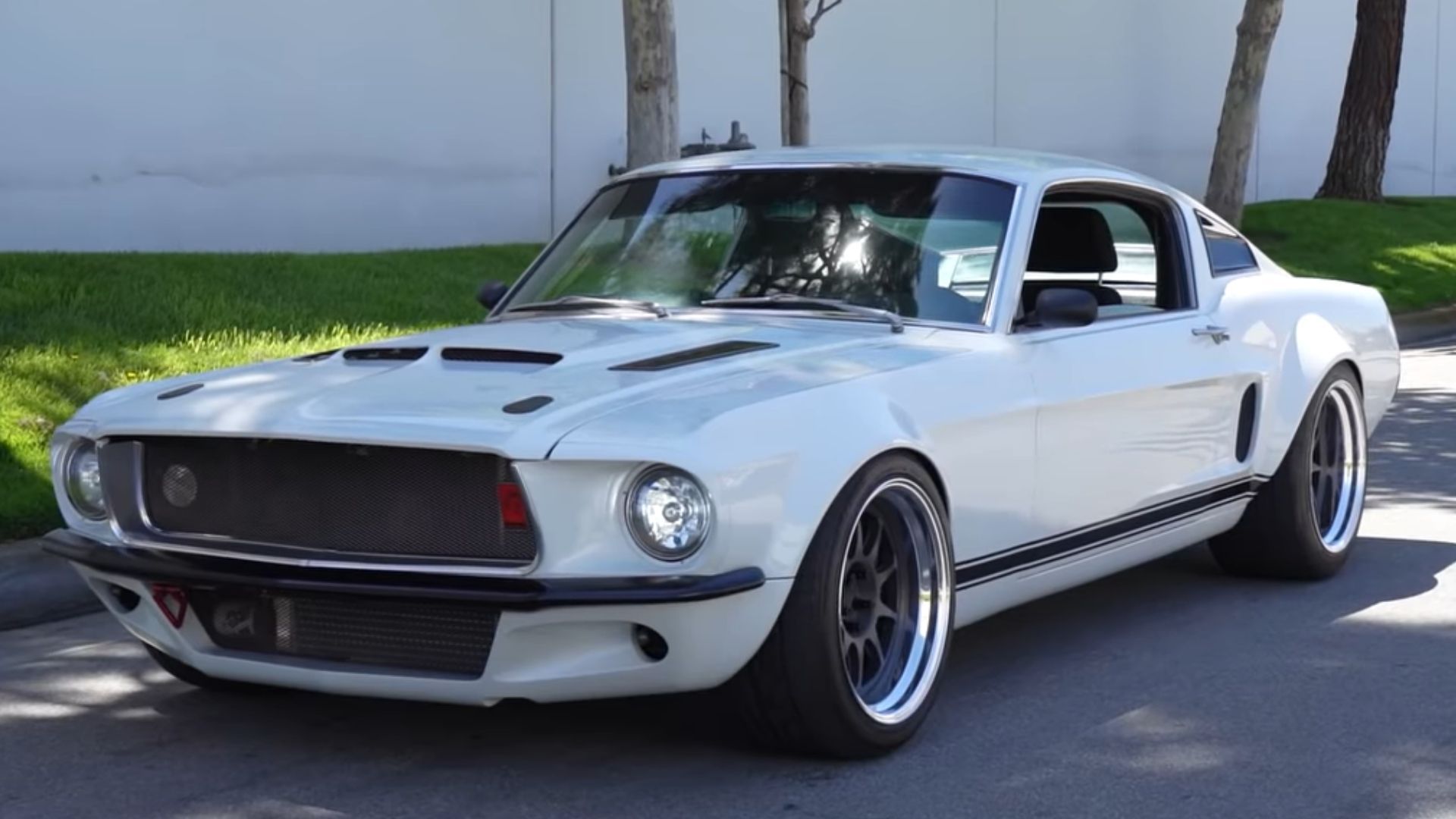 Don't worry, the guy who did this work, Art, found a Mustang which had been sitting in a field since 1978 and hacked into that. He does admit even with sitting in the elements for all that time, it was pretty clean, other than some front-end damage. It's a California car after all, so the only thing it was really at risk of suffering from was a wildfire.
There are a lot more details about this widebody '67 Mustang, so check it out in the video.