There are not many things more American than fast cars and not many cars as iconic as the Mustang.
---
Sensationalized in films such as Bullitt and Gone in 60 Seconds, the Fastback was one of the Mustangs most famed body styles. However, the Fastback body style was popular among buyers long before the film industry got a hold of the car. In 1965, it was the highest produced body style with over 70,000 examples rolling off the line.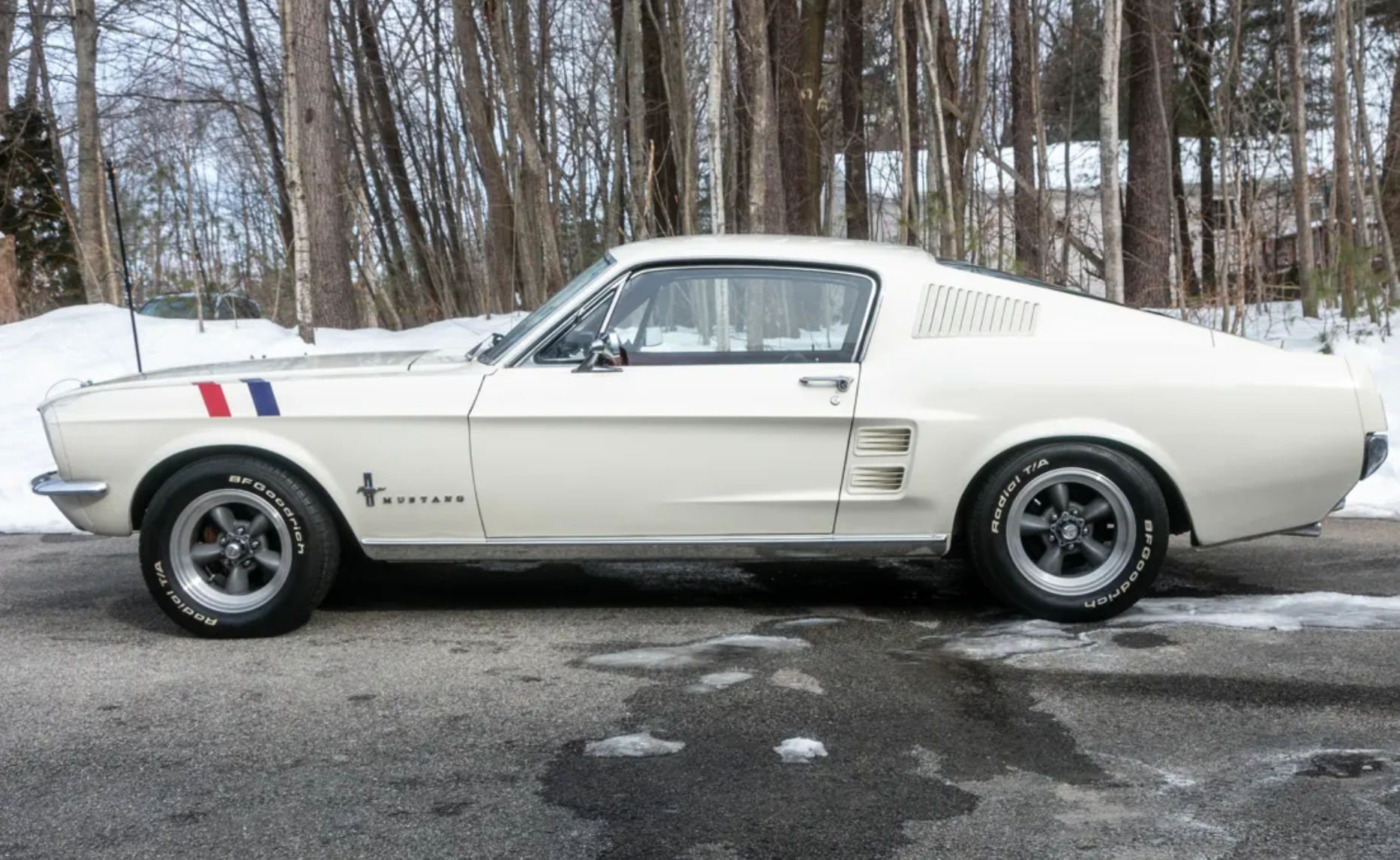 Although, in 1966 the fastback took a backseat to the convertible and hardtop models before ultimately gaining in popularity again in 1967. A constant through the entire first generation, though, was the popularity of the Wimbledon White finish that dominated the first two years of production. In total, Ford produced over 225,000 Wimbledon White examples and around 187,000 Fastback Mustangs making a Wimbledon White Fastback model one of the most popular Mustangs of the first generation.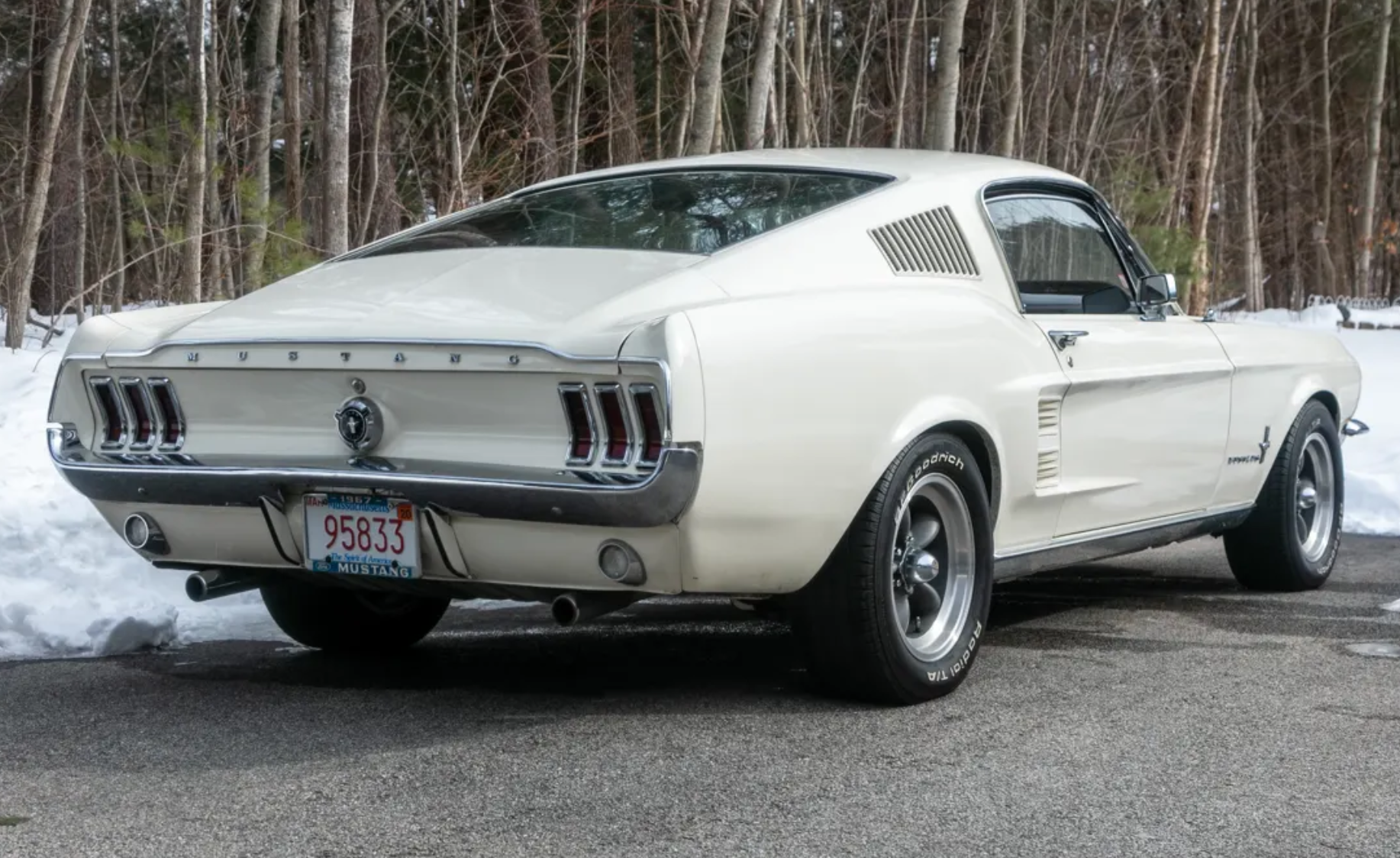 Although this 1967 Fastback Mustang being offered at auction on Clasiq did not start life as a Wimbledon White example, it currently represents one of the most iconic body styles in one of the most iconic finishes. Under the hood the heavily modified 289-cid engine is accented with blue parts and the interior continues the all-American theme with red leather upholstery. On the drivers side fender red, white, and blue hash marks proudly complete this theme.
This car is well built with an iconic look and many aftermarket performance parts and shows very little wear inside and out but it is far from perfect. According to the ad, there are signs of body filler on the quarter panels and the interior would benefit from having the carpet replaced. However, for the Mustang enthusiast looking for an iconic pony car to tour the American back-roads in, it doesn't quite get better than this.