Seize the day or something like that?
---
YouTube can be such a great place to watch other people struggle through transforming their newest acquisition project cars, turning them into something great. It's even better when a new channel like Dieseled Dragon Garage gets its hands on something cool, like this 1967 Chevrolet Corvette Stingray. It's a little worse for wear, but the real kicker is the engine is seized up after the sports car sat for about 50 years.
Watch a Ford Maverick with a seized engine get rescued here.
Even though the hood reads 427, what's underneath is a disappointment. There's a 283, but it won't be staying in the car, in part because it has seized and in part because the new owner has bigger plans. Since the original V8 is long gone, this '67 Corvette Stingray obviously isn't worth as much, but the body and interior look to be in great condition when everything is considered.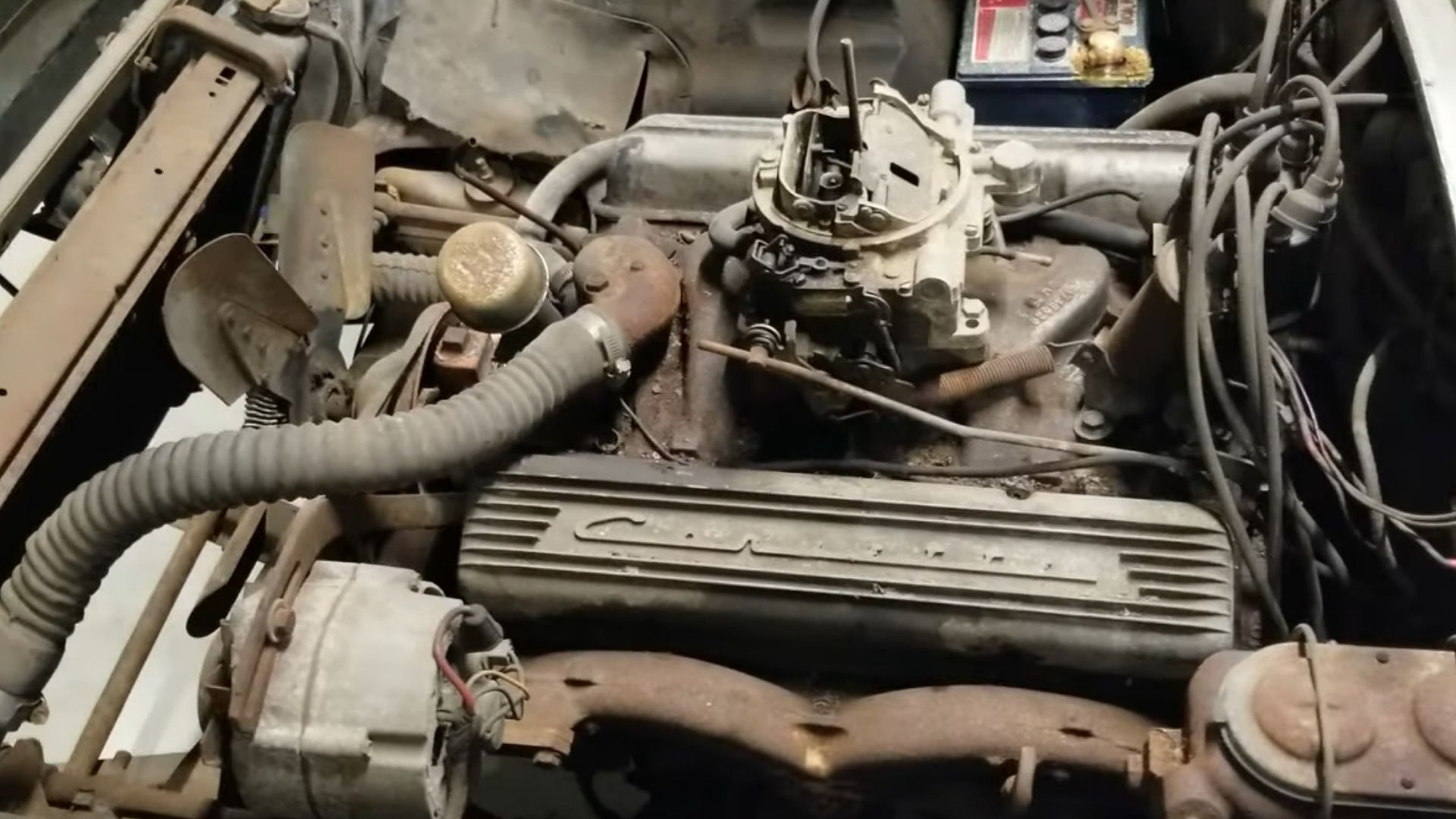 Despite not wanting to keep the 283 in the Chevy, this guy still decided to get the old mill started anyway. The question some might ask is why, but we think that's really unproductive if you like cars. Sometimes it's all about the challenge of getting something working again, even if it's not your dream ride and even if you just plan on selling it. Besides, you get more money for something that's working instead of something which "ran when parked" – a fact we wish more people on Craigslist understood.
What this guy eventually plans to do is convert this 1967 Chevy Corvette into a cool restomod. That's the perfect solution when someone has sold off the highly desirable factory-original engine and swapped in something not nearly as good, we think. There are some tremendous crate motors available these days, but we'd be curious if this guy has considered throwing a Hellcat in this C2 just to ruffle some feathers? He's probably going with a supercharged LS7, which would also be a good choice, we guess.
Check out the videos for yourself.