So much torque…
---
You might not think much of a 1966 Plymouth Belvedere and for that we don't really blame you. In stock form, they're pretty tame cars, which is why they're the perfect platform for a sleeper build. That's exactly what we have from Nick's Garage and this Belvedere is a real tire roasting torque monster we think you'll love.
See a barn find 1970 Dodge Challenger here.
Sure, this Plymouth looks rough. The paint is far from perfect, there are unfinished panels welded to the hood, and the interior features such niceties as split upholstery and the vinyl on the steering wheel peeling off. If you were trying to sell this ride online and wanted to put a positive spin on things you would call it mostly original, only mechanically it's anything but.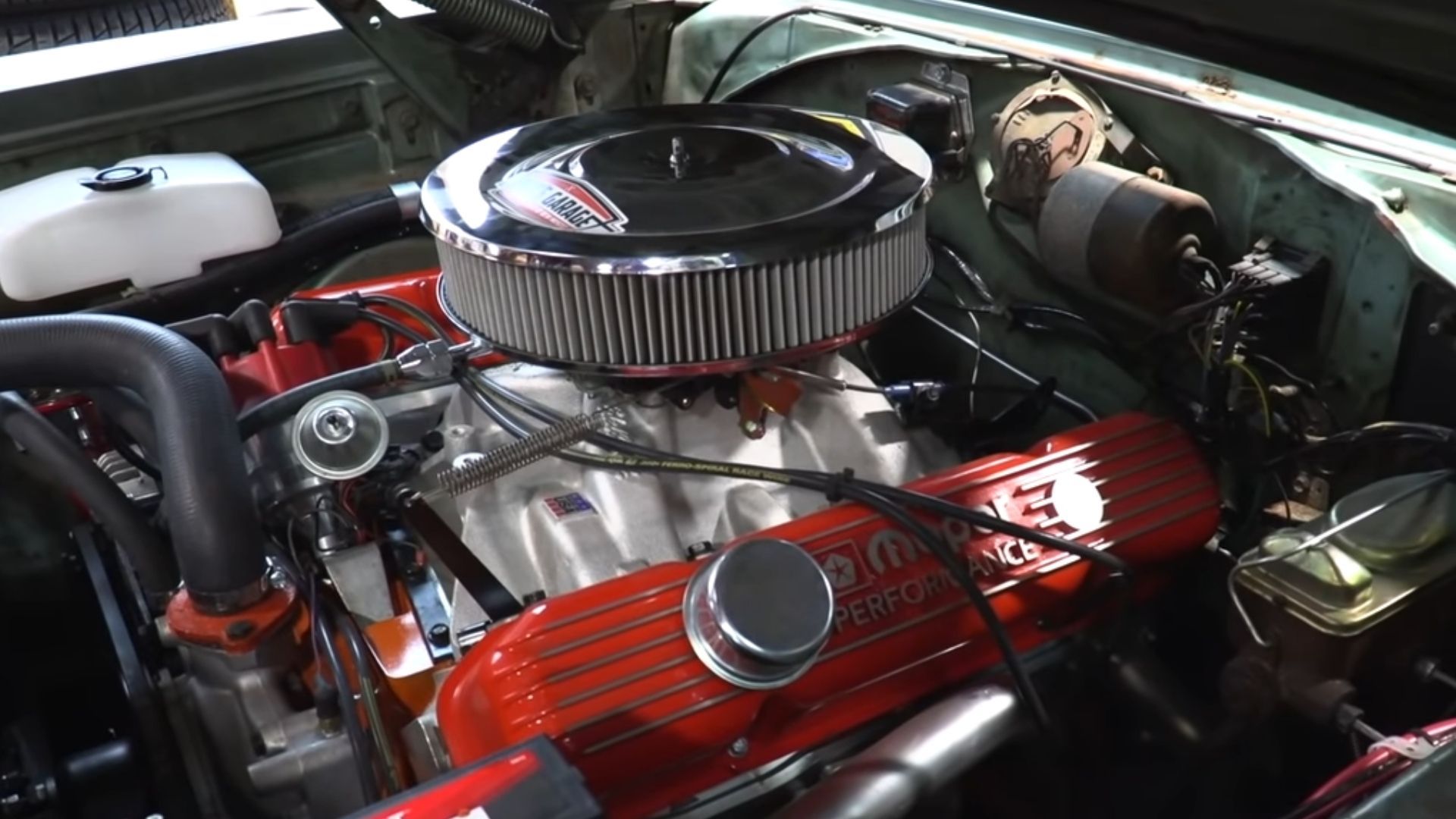 Under the hood is a built 440 V8. Nick has really gone all out on this one, stroking the engine to about 500ci, adding high-flow heads, headers, etc. The result is about 600 lb.-ft. of tire-destroying torque on tap. There's also over 600-horsepower, so this '69 Plymouth really scoots.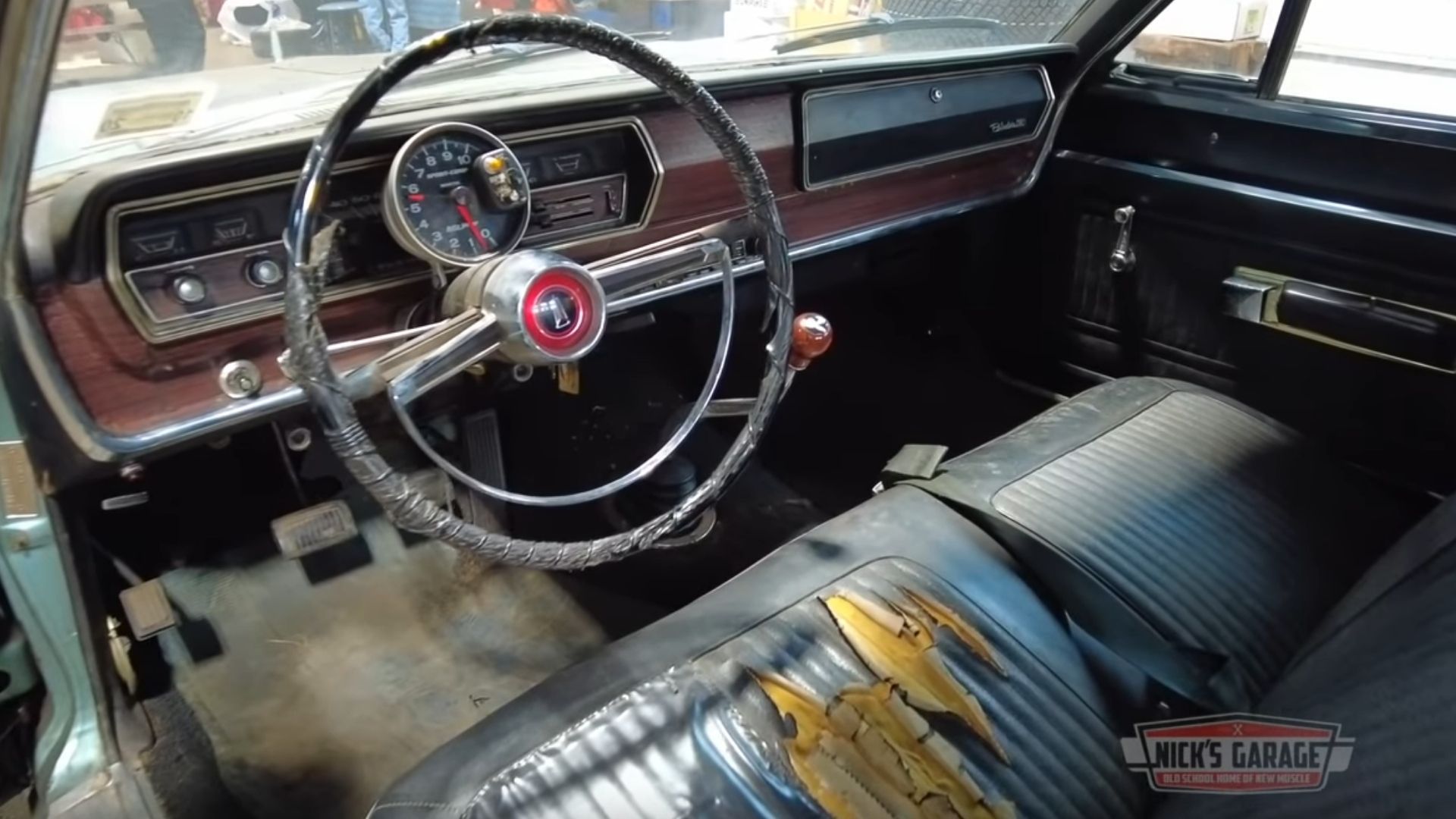 You also get an update on the rebuild of a 1969 Dodge Charger 500. A lot of people aren't as familiar with these experimental homologation cars since they weren't anywhere near as successful as the Charger Daytonas and Plymouth Superbirds. They're also pretty rare, with people debating if it was 392 or some other number near that, which is partly why people get confused about what they are and what they're all about.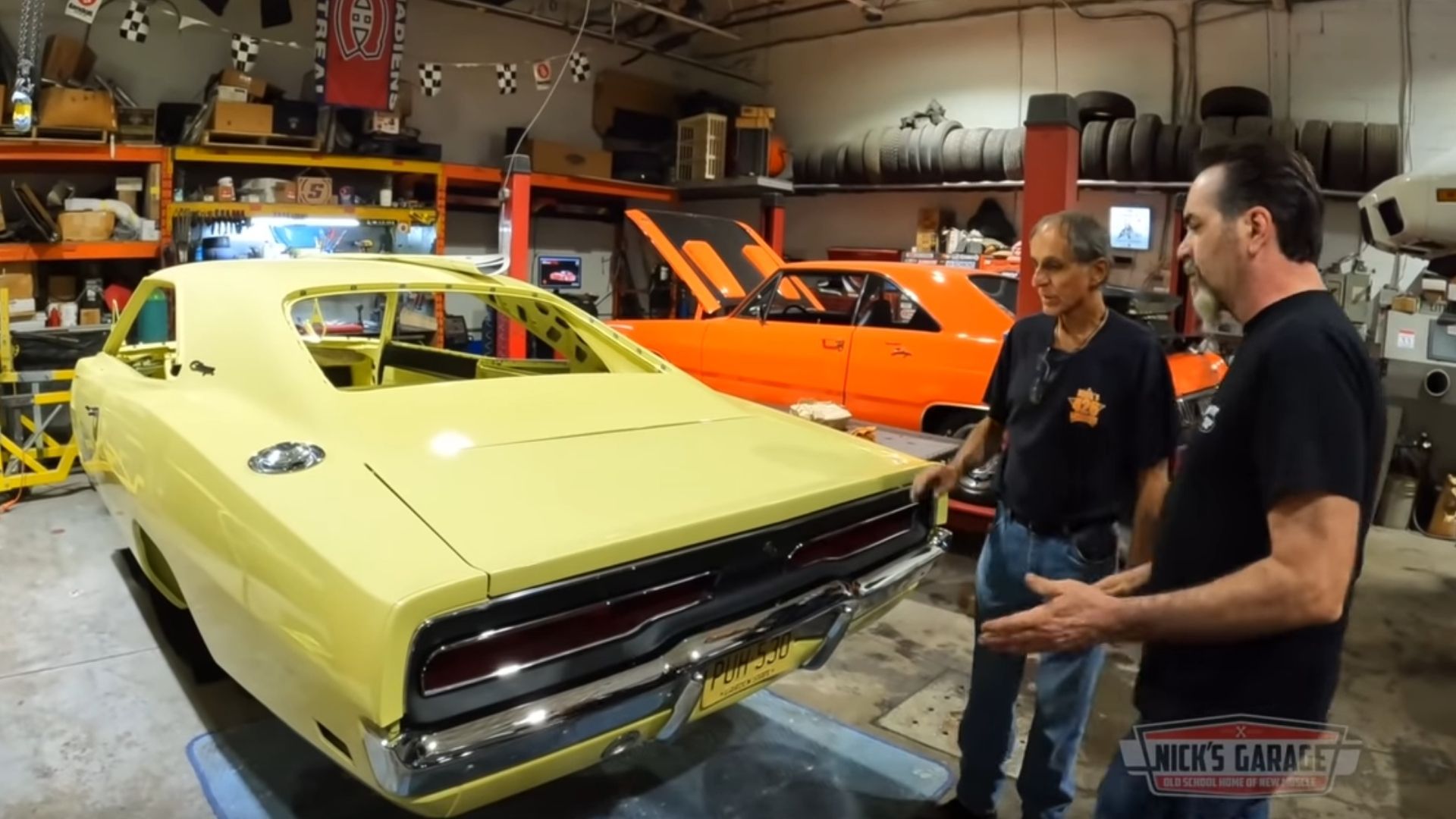 The video starts out weird with a lecture about how to eat when going on a road trip. If you don't already know how to handle that, well maybe you should watch that part. But if you want to skip to the good stuff, start the video at 4:28.