This is quite the unconventional build!
---
If you've been following the happenings with the Holley Moparty events, you have probably seen a slew of old Dodge, Plymouths, and Chrylers that will make even the loyalist Chevy or Ford fans get the Mopar fever. While as of late Dodge has been killing it, it's still hard to compete with the style of the classics. This is especially true with the custom setups that utilize a more modern drivetrain.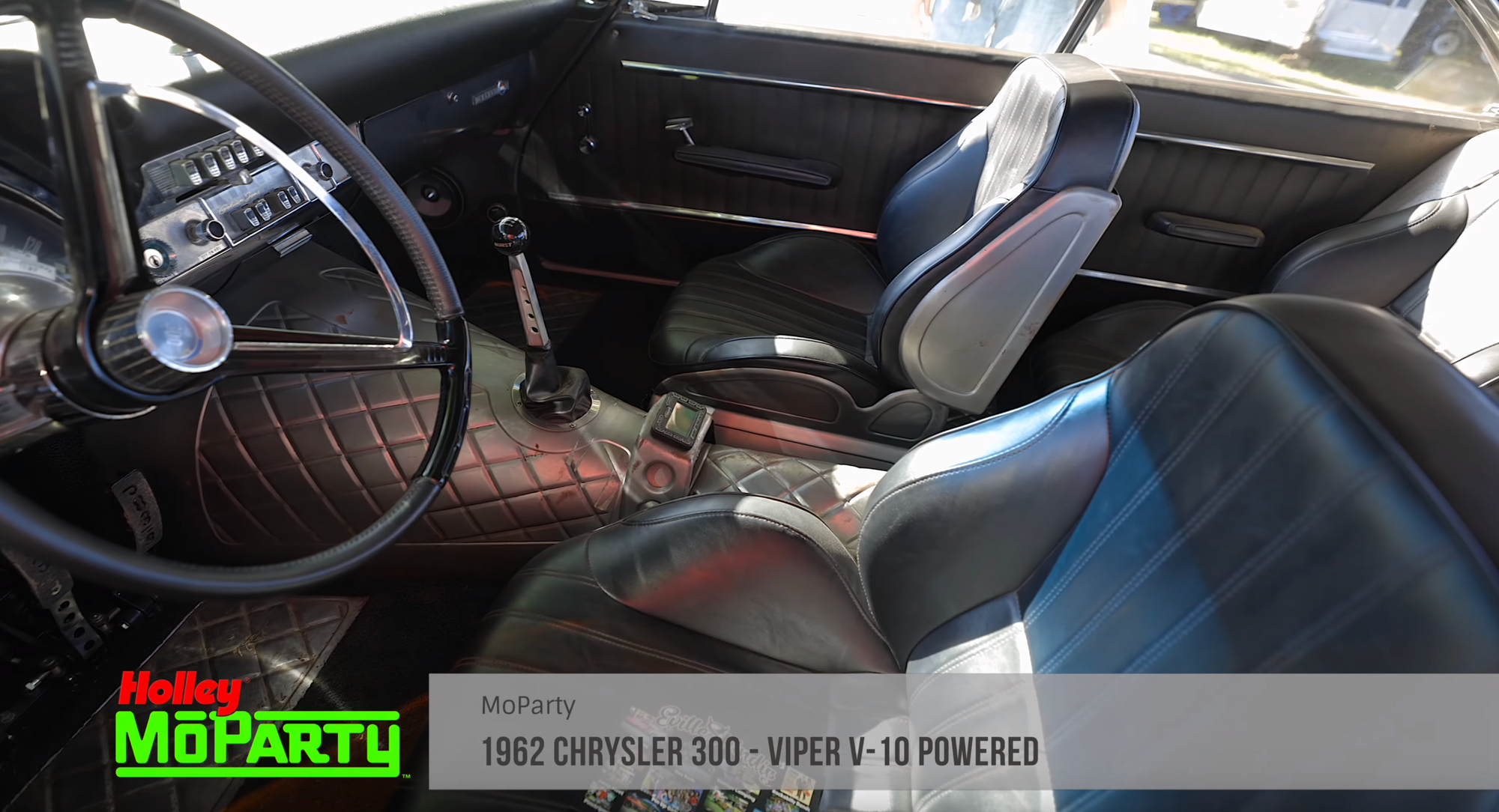 One of the cars in attendance at this year's Moparty caught the attention of the Holley camera crew and though the video gives little info about the car, owner, or the process of the build, it is definitely worth the watch. The 1962 Chrysler 300 is heavily patina-clad and even more heavily modified. Under the hood is a V10 Viper engine paired with a manual transmission. The suspension is modified as well and features a fully adjustable airbag system. The interior can only be described as a custom masterpiece that made good use of a bead roller. The leather upholstery is masterfully done and the dash has been returned to its original glory.
When the short and sweet Holley video ends and you are left with more questions than answers about this custom classic 300, this video gives a closer look at the build. It is truly fascinating seeing the guys at Classic Car Studio Speed Shop transform this rusted out roller into an incredibly fast low-rider with the perfect balance of style and patina. Even if the patina finish and bead rolled interior is not your thing, it's hard to argue that it's not fitting for this car. It is also hard to not imagine how good this car would look with a super shiny paint job as well. Regardless of finish preferences, one things for sure, the Moparty event brings out some of the best Mopar vehicles.