Classic cars like this one deserve to be restored to their former glory.
---
Nearly 70 years ago, the 1962 Chevrolet Corvette struck a chord in the hearts of automotive enthusiasts across the nation for myriad reasons. Some liked the car because of its good looks, while others loved how it seemed to dominate European cars with its superior performance. This particular one was very good at the latter option with a dedicated car enthusiast and military veteran behind the wheel. Before parking the car and settling down with his family, the previous owner drove this sports car and kept it in great shape. Unfortunately, it's been abandoned for about 52 years, which obviously puts a damper on the quality.
Watch a special Motorious Podcast here.
Under the hood is a stroker V8 engine which was an exceptional model for its time as the base model Corvette came with a bit of a weak powertrain. This V8 would have been capable of around 300 horsepower, which is pretty insane for such a lightweight and good-handling classic sports car. While European models were making between 150-200 horsepower and bragging about it, this American performance legend sent all those BMW, Mercedes, and Jaguars to the losing corner with style. Today, we think of a model like this as the pinnacle of American automotive history, which begs the question of what will happen to it now.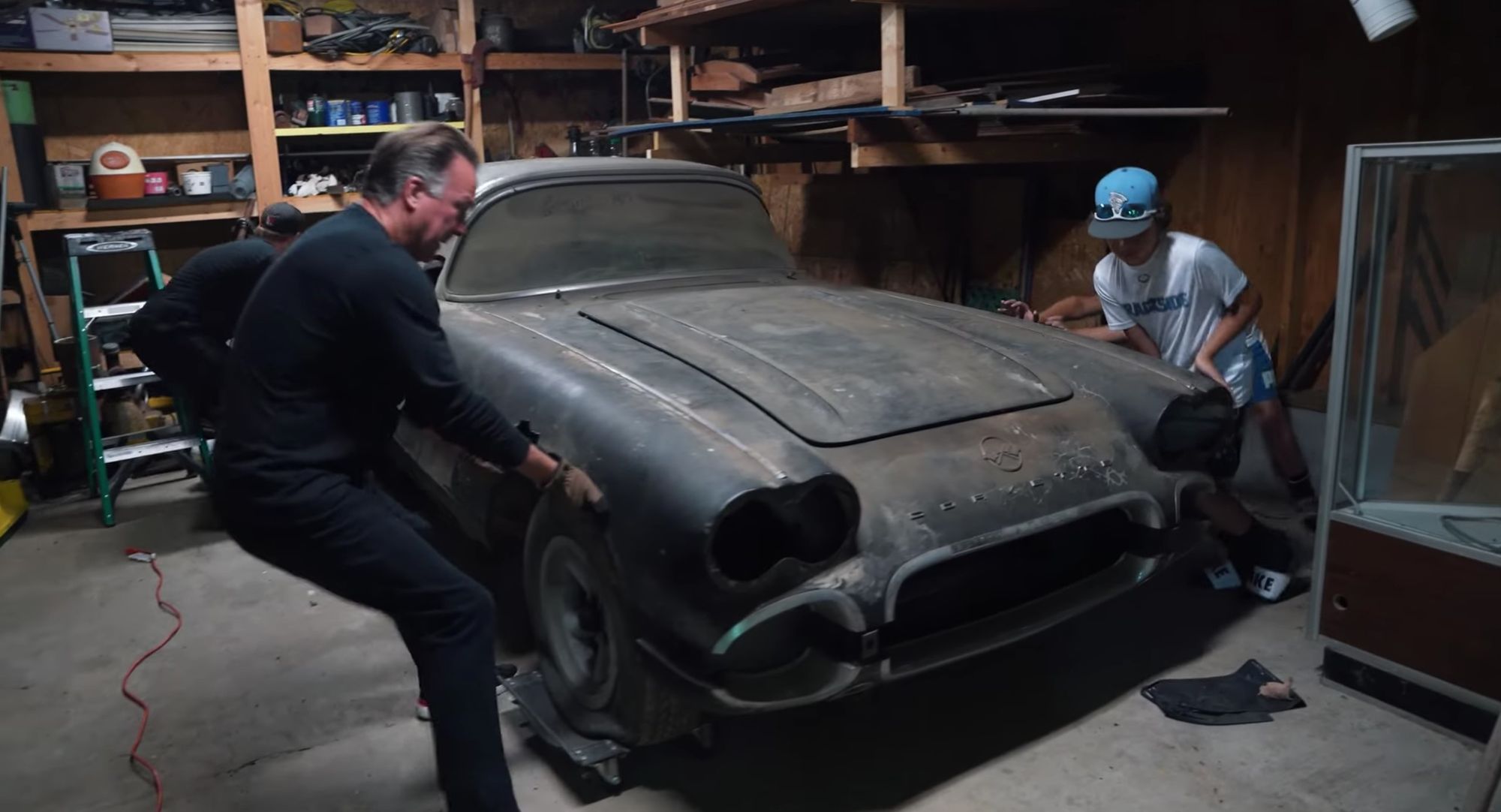 Well, this vehicle was eventually purchased by Dennis Collins, a man who makes content around buying, selling, restoring, and appreciating classic cars. This means that the Corvette has a fantastic opportunity to see the road again with a dedicated enthusiast behind the wheel. Clearly, this is a heart-warming video to watch which is made even better by the fact that a baseball team full of kids happy to help got to learn about the vintage automobile and what made it so cool in the first place. Altogether this is a great sports car which deserves a new life on the road after having sat for so long.