The Standard Six four-door sedan was the most popular model for 1930, and this one will be on display at the museum from about six months to a year.
---
There's a new display at the Garrett County Museum of Transportation in the form of a 1930 Oldsmobile. The owner, Wayne Eyler of Frederick, temporarily loaned the four door sedan in Balkan blue and black to the museum where it currently resides.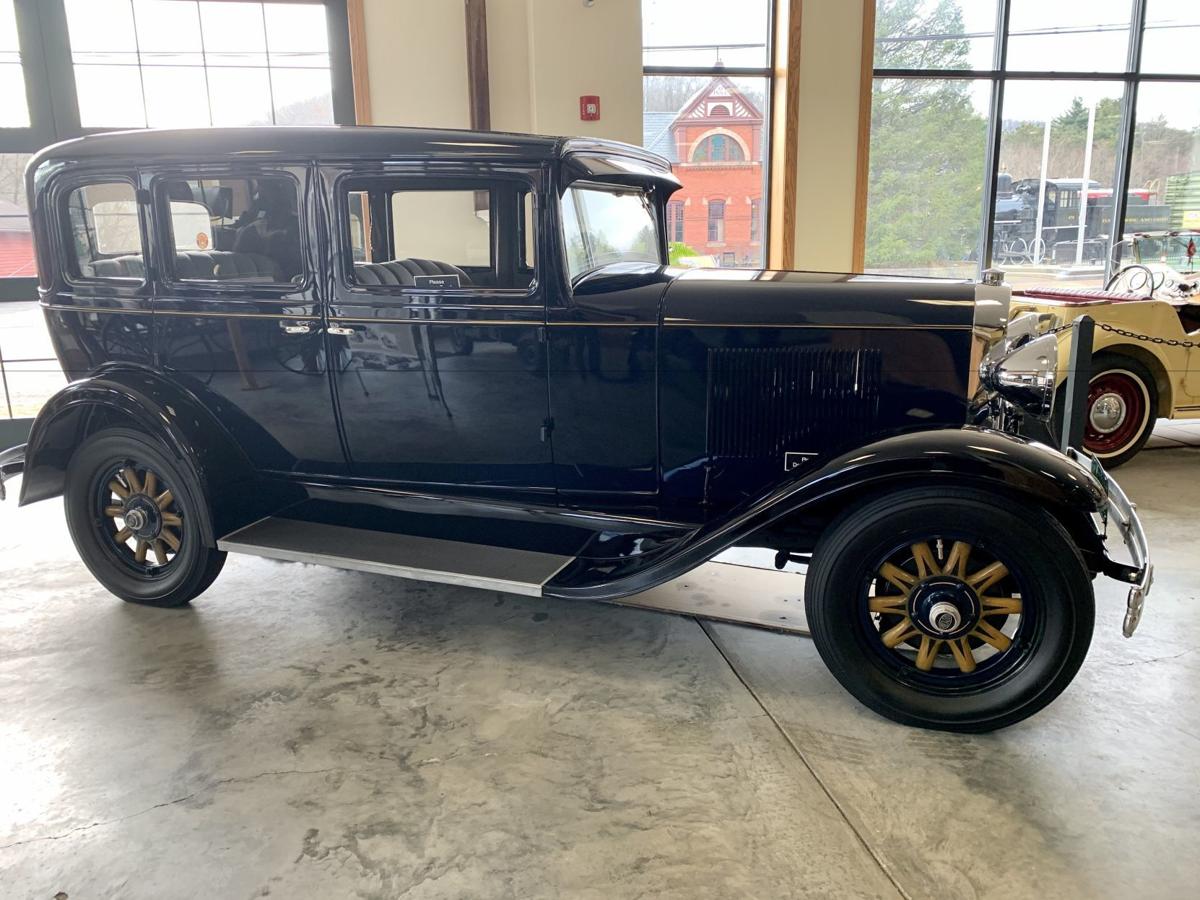 The vintage car was purchased on April 5th, 1930, according to the original owner's identification card, which was found during restoration. The first owner was Herbert V. Quail of Hagerstown, and he bought it for around $900 from Lambert-Thomas Motor Company.
According to Eyler, the car was purchased in the early '70s by his grandfather, but spent several years hibernating in a barn in Pennsylvania before then. Also in the early '70s, it was given a restoration, and more updates were completed between 2014 and 2018. Gunther's Machine and Rebuilding in Walkersville, R.F. Body Works in Frederick, and Hattie's Garage in Burkittsville all receive credit for breathing new life into this vintage Olds.
Eyler, an antique car collector, first visited the museum with a friend when dropping off the vintage car. He heard of the museum from a friend known for delivering a few cars to the showroom.
According to at the information card accompanying the car at the museum, the Standard Six four-door sedan was the automaker's most popular model in 1930, and 11,841 were produced for that same year.
Eyler also left more detailed information about the Oldsmobile. The car, featuring body style 30-15, is powered by a 197cui inline-six with a cast-iron block and a single carburetor that generates 62-horsepower. The car is shifted via a floor-shifted transmission with selective sliding gear, three forward, and one reverse.
The suspension consists of semi-elliptic springs all around with a straight-front axle and live-rear axle. The car sits on a steel ladder-type frame with a 118-inch wheel base.
The body of the car consists of steel panels over a wood-structured frame, a steel cowl hood, running boards, and a wood-framed roof section with a vinyl top. Further adding to its older aesthetic are wooden spoke wheels wrapped with 28/5.25 tires. The interior is equipped with gray mohair cloth upholstery.
One of 12 cars on display at the museum, the Oldsmobile will be on display from about six months to a year for those interested in getting an up-close-and-personal view. The museum is free and runs solely on donations.
Source: WVNews
Read More Vintage Car News Here...