It's time to set the record straight.
---
The Chevrolet Corvair has an unfortunately notorious reputation among the general US populace, thanks to Ralph Nader. Whether it was through good intentions or a desire for instant fame, the then-young consumer advocate published Unsafe at Any Speed in 1965. That book effectively killed the Corvair, which shambled on for a few years before being cancelled by GM. Now Corvair Vindication Day seeks to set the record straight about the car.
Organized by Nick Gigante, Corvair Vindication Day involves Corvair owners and their cars gathering around Nader's American Museum of Tort Law. Inside is a display of a 1963 Chevrolet Corvair, something Gigante feels is misleading since he says, "there's no actual tort on the Corvair."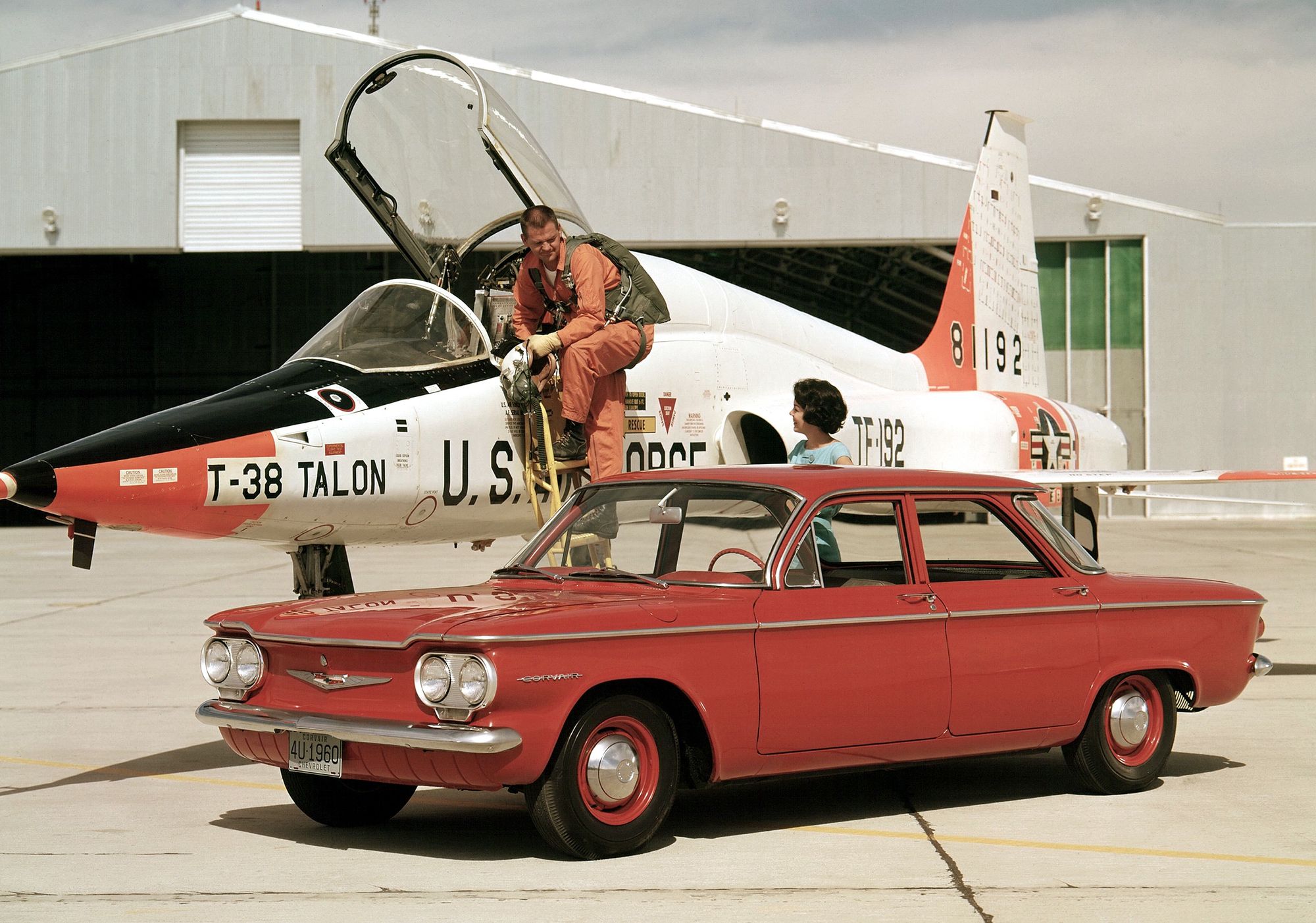 Many people still believe the Chevy Corvair is a fundamentally dangerous car thanks to a faulty design. By having the display pulled from the museum, Gigante feels like misconceptions would not be perpetuated.
A report issued in 1972 by the National Highway Traffic Safety Administration concluded the rear suspension on the 1960-1963 Corvair didn't substantially lead to a loss of control for the driver, despite claims to the contrary. It also stated the car didn't pose more of a rollover risk than comparable compacts at the time.
To be fair, Nader has made strides toward building bridges he burned so long ago. For example, when he was inducted into the Automotive Hall of Fame there was a 1960 Chevy Corvair on the stage. The man has also been to many Corvair enthusiast gatherings. But that reportedly doesn't seem to be enough for everyone to be satisfied.
While many have championed the misunderstood Corvair because they've fallen in love with the unusual design for an American car, for Gigante this fight is personal. After all it was his grandfather, Frank Winchell, who was the Chevrolet research and development head when GM was fighting dozens and dozens of lawsuits tied to the car. Winchell and his team built models to use in his expert testimony, helping to refute claims against the auto giant.
If you're interested in participating in Corvair Vindication Day, it will be held on July 20, 2020 from 1-5 pm ET at the American Museum of Tort Law in Winsted, Connecticut. Check out the event's Facebook page for updates and more details.
Source: Hemmings
Photos credit: GM