The best of '90s performance combines with the distinct Lamborghini style of doing things better than anyone else to make this beautiful car.
---
Lamborghini is one of those Italian sports car companies whose legend will precede them for centuries based on their classic models, let alone their modern cars. These things are an insane combination, style, luxury, speed, and abundant power. What more could you ask for? This particular car is a masterpiece of '90s Labo innovation as it boasts one of the brand's most potent engine's from the time, the Lamborghini V12. Without a doubt, this is one of the most famous power plants to ever come out of Italy as the 12-cylinder engine has become nearly synonymous with the brand itself. So how do you go about getting your hands on this incredible supercar?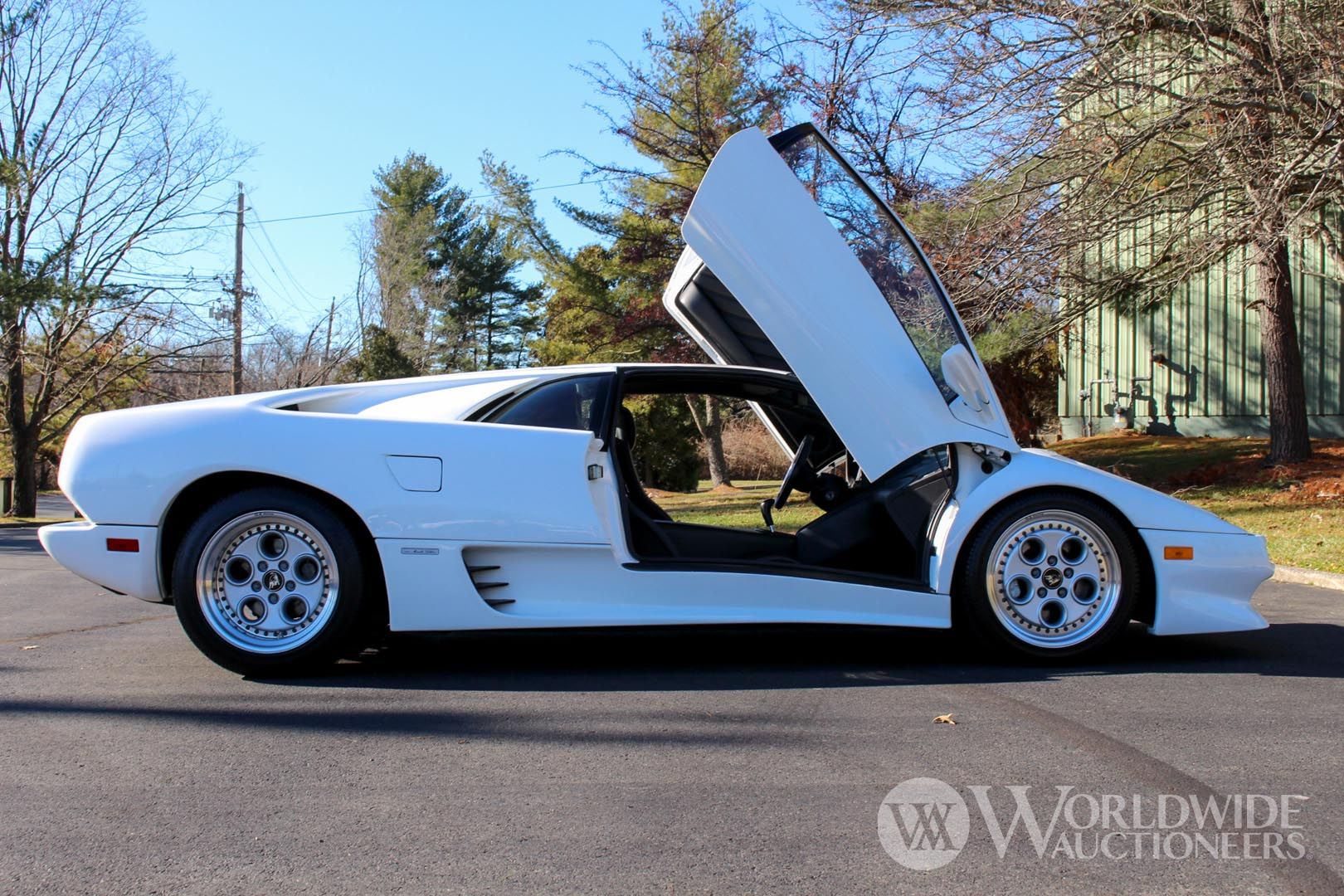 First, you must understand the full potential of this 1991 Lamborghini Diablo in all of its supercar glory. Powering the vehicle is an insane 5.7-liter V12 engine which pushes out an intense 492 horsepower and 428 ft/lbs torque at 7,000 rpm. That high revving engine sends power through a smooth five-speed manual transaxle, making driving this compelling and sleek sports car a ton of fun. Manual transmissions are king in the car world because automatic transmissions can be a bit boring at times. This car is the perfect opposition to the modern obsession with ridiculous eight-speed dual clutches as it lets you have control over your vehicle.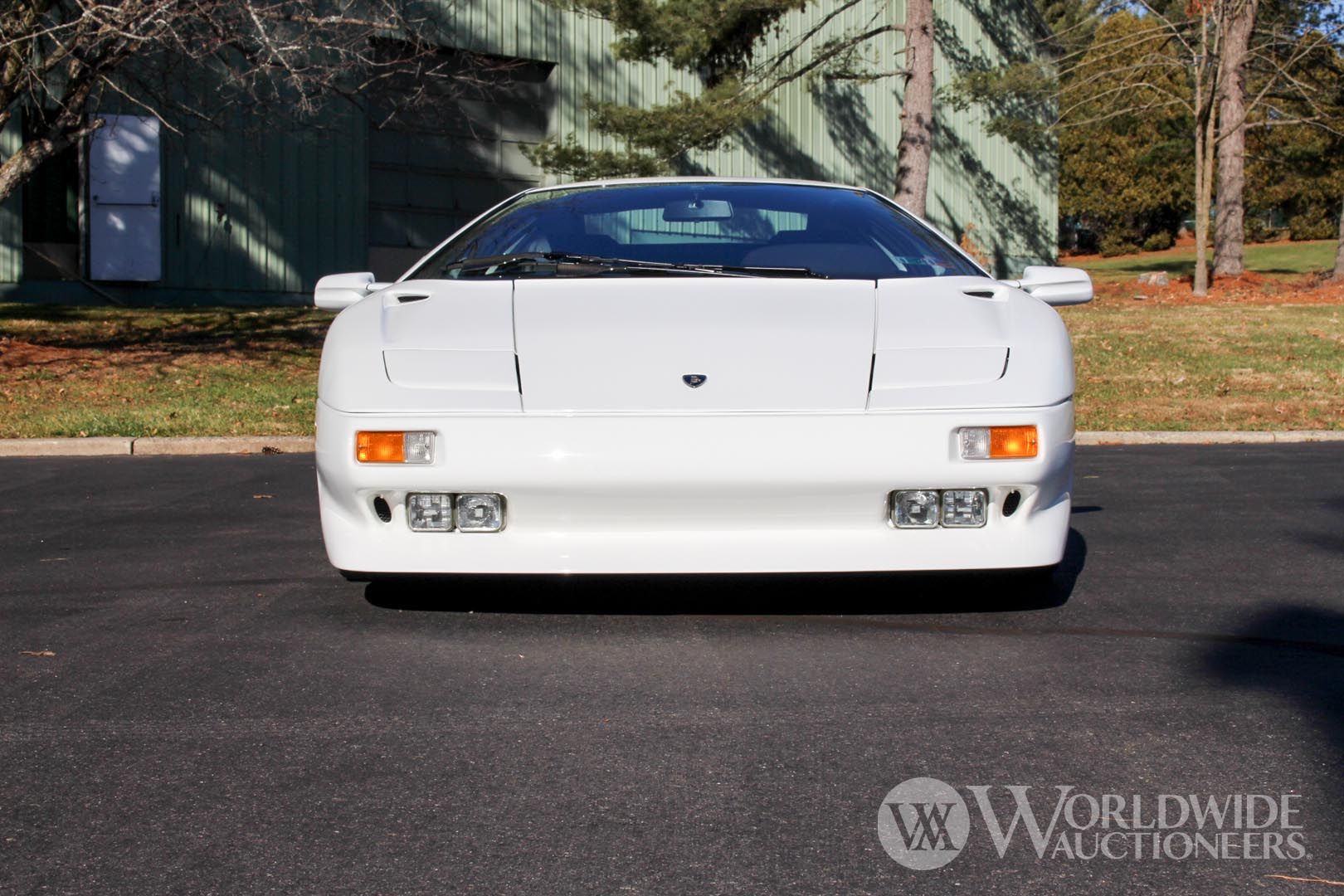 This powerful white stallion will have you riding into battles like the hell-bent speed warrior you are, popping burnouts and beating the best of modern-day performance with style and grace. Not only will you be going fast, but you'll also be doing it in luxury and comfort with a beautifully crafted black leather interior that shows off the best of the 1990s while still being as stripped down as possible for racing purposes. This is essentially a purpose-built luxury touring car, and any automotive enthusiast would love to get their hands on it. Does that sound like you?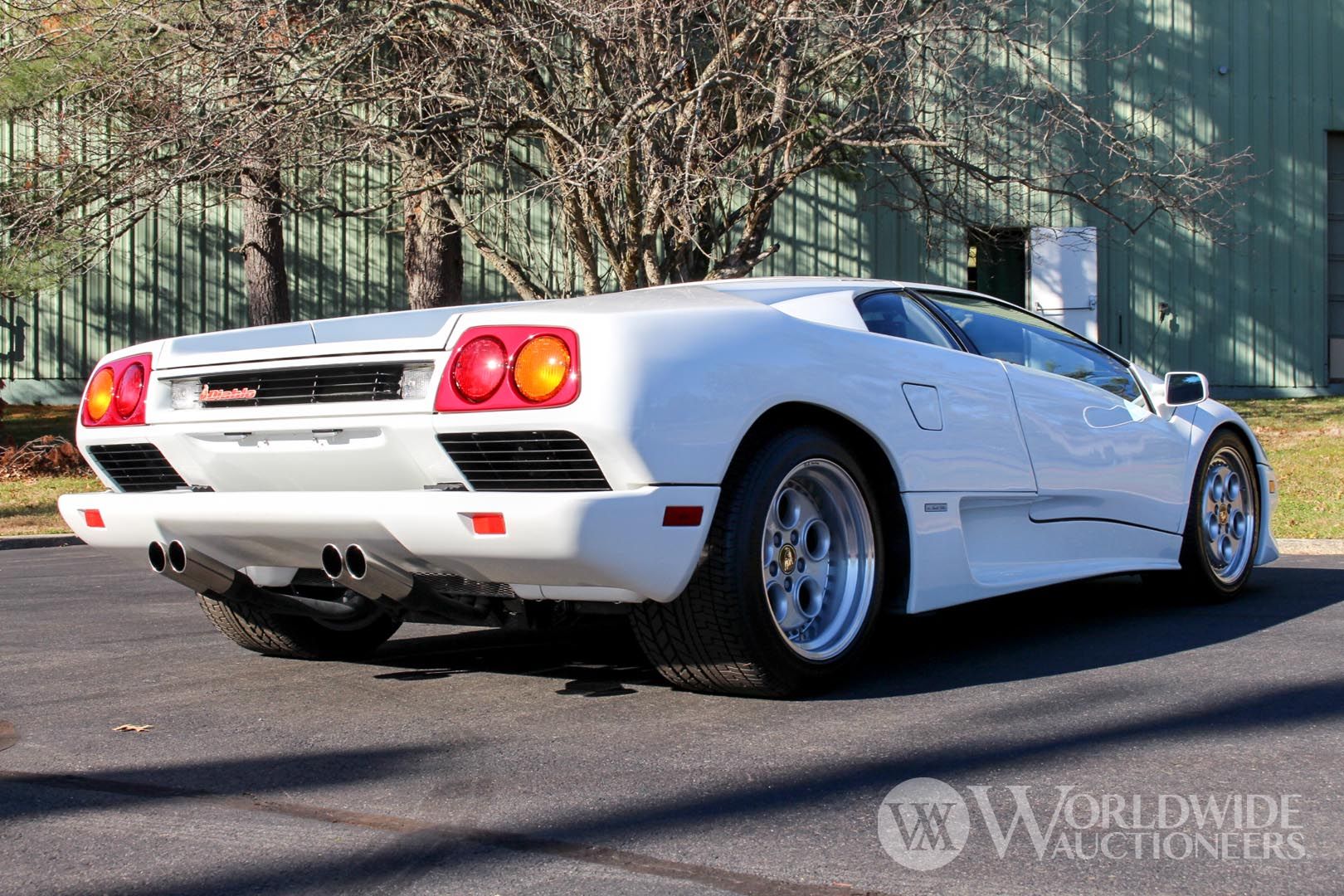 This great Lamborghini is for sale along with many other collector automobiles. Please visit www.worldwideauctioneers.com to learn more.