As rare as these cars are in its home country, they're pure unobtainium here in the U.S.
---
In 1976, the Ford Falcon name had been dead in the U.S. for a half-dozen years, but this car was still a performance icon for Ford in Australia. Although it was never sold here, this 1976 Ford Falcon XBGT is a rare example of this Australian muscle car, and it can be yours at Vicari Auction upcoming Cruisin' The Coast classic car auction.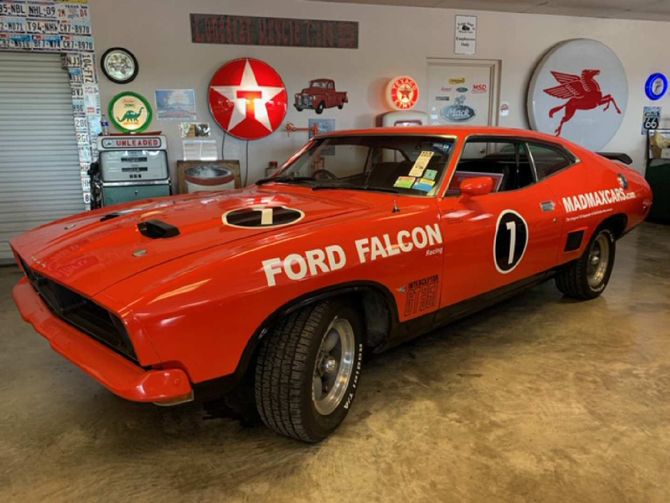 According to the listing, less than 1,000 XBGT coupes were built from 1973 to 1976 and only 125 were built in this body style's final year. These cars became a global sensation for car lovers thanks to Mel Gibson and his Mad Max movies, and this particular car has racing history on two continents including drag strips and road courses in both the U.S. and Australia before retiring in 2003. Adding even more lore to this Falcon, it's said to be an all-original, unrestored car with only minor repaints (due to racing) and bolt-on modifications.
This Falcon is still powered by its original 351 Cleveland V8, but this engine was stroked to a 393 cubic-inch displacement. As proof that these cars were set up to be turn-key drag racers, this car has a four-speed Toploader manual transmission that sends power to the tires through a nine-inch Trac-Lok rear end, and traction bars help to ensure that power makes it to the ground. Equally impressive as the numbers-matching status and incredible condition, this 1976 Ford Falcon XBGT survives with around 76,000-mile actual miles.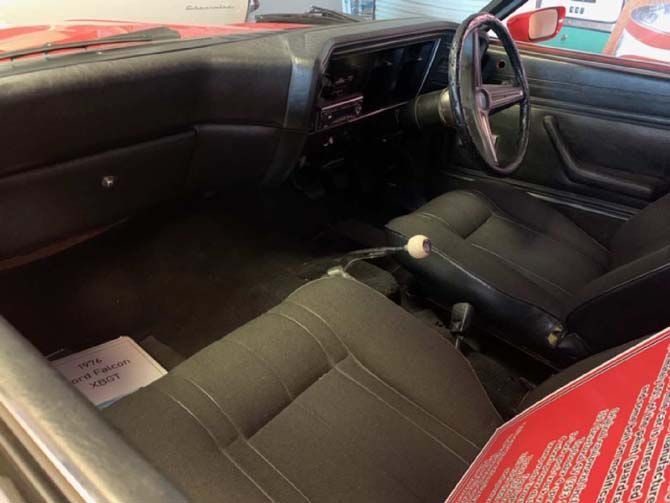 Cruisin' The Coast runs from October 4-11 with full seven days of activities planned including a three-day auction that runs October 8-10. Contact Vicari Auction for more information on this year's Cruisin' The Coast event including details on how to consign your classic car or register to bid on your next one.