Own this tasteful tribute car!
---
When the 1969 Chevrolet Corvette debuted, "America's Sports Car" brought back the Stingray name but this time as one word. A milestone car by plenty of enthusiasts, the '69 Corvette models were packed with plenty of power. This is a dream car that tops the list of many. Considered the greatest "barn find" of all time, 36 Corvettes ranging from each model year from 1953 through 1989 were found in various parking garages around New York City, this now-restored 1969 Chevrolet Corvette Stingray will be given away through The Lost Corvettes. All 36 cars will be offered and benefit the National Guard Educational Foundation, so go ahead and click here for an automated promo code to donate and be entered to win your this dreamy classic Corvette.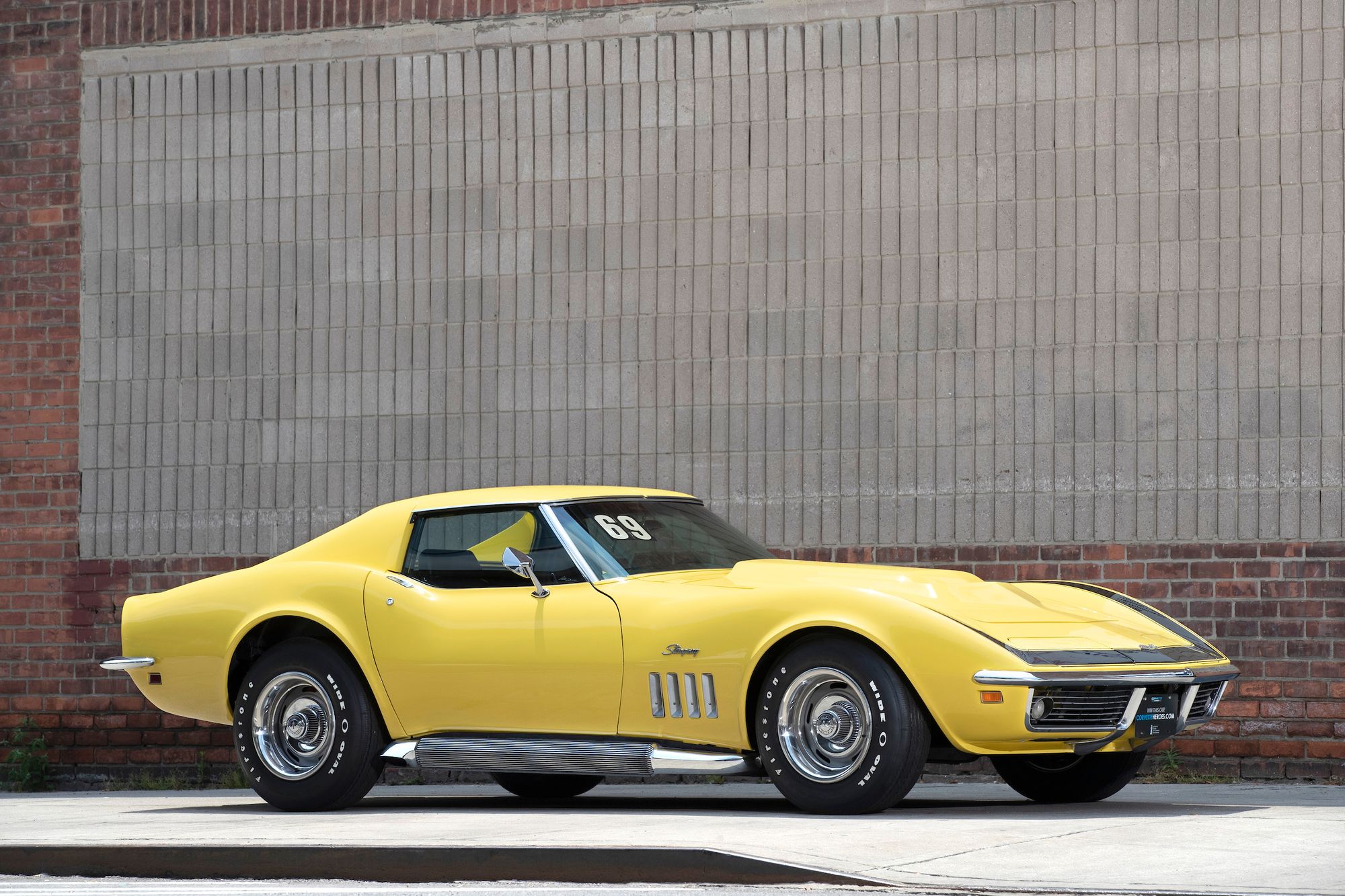 Finished in a bold yellow, this beautiful '69 Stingray was given a restoration and is ready for a new place to call home. Open the doors to an immaculate black interior that perfectly contrasts its brilliant exterior.
For the 1969 model year, engines offered was a standard 350-cubic-inch V8 engine with an output of 300-horsepower. Another option was a modified 350-cubic-inch small-block V8 capable of 350-horsepower. This year also had several 427-cubic-inch big-block engines to choose from including a 390-hp option, a triple two-barrel that made 400-hp, another triple two-barrel with aluminum heads good for 435-hp, and the aluminum-head L88 that generated 430-horsepower that wasn't recommended for the street. These engine options were covered by a special high-doomed hood.
The ZL1 Corvette tribute is stuffed with one of the rarest engine options ever - an all-aluminum version of the L88 that was 100 pounds less and rated at 430-horsepower. However, the actual output was an impressive 550-horsepower. The car dominated the quarter-mile in 11.2 seconds in at 127 miles per hour.
The standard transmission was a fully synchronized 3-speed manual. Other options included two fully synchronized 4-speed manual transmissions and an automatic Turbo Hydra-Matic.
More features and options offered on the '69 model included Posi-traction rear end, a 15-inch wide oval rubber, improved 4-wheel disc brakes, new anti-interference ignition system, and a side-mounted exhaust system.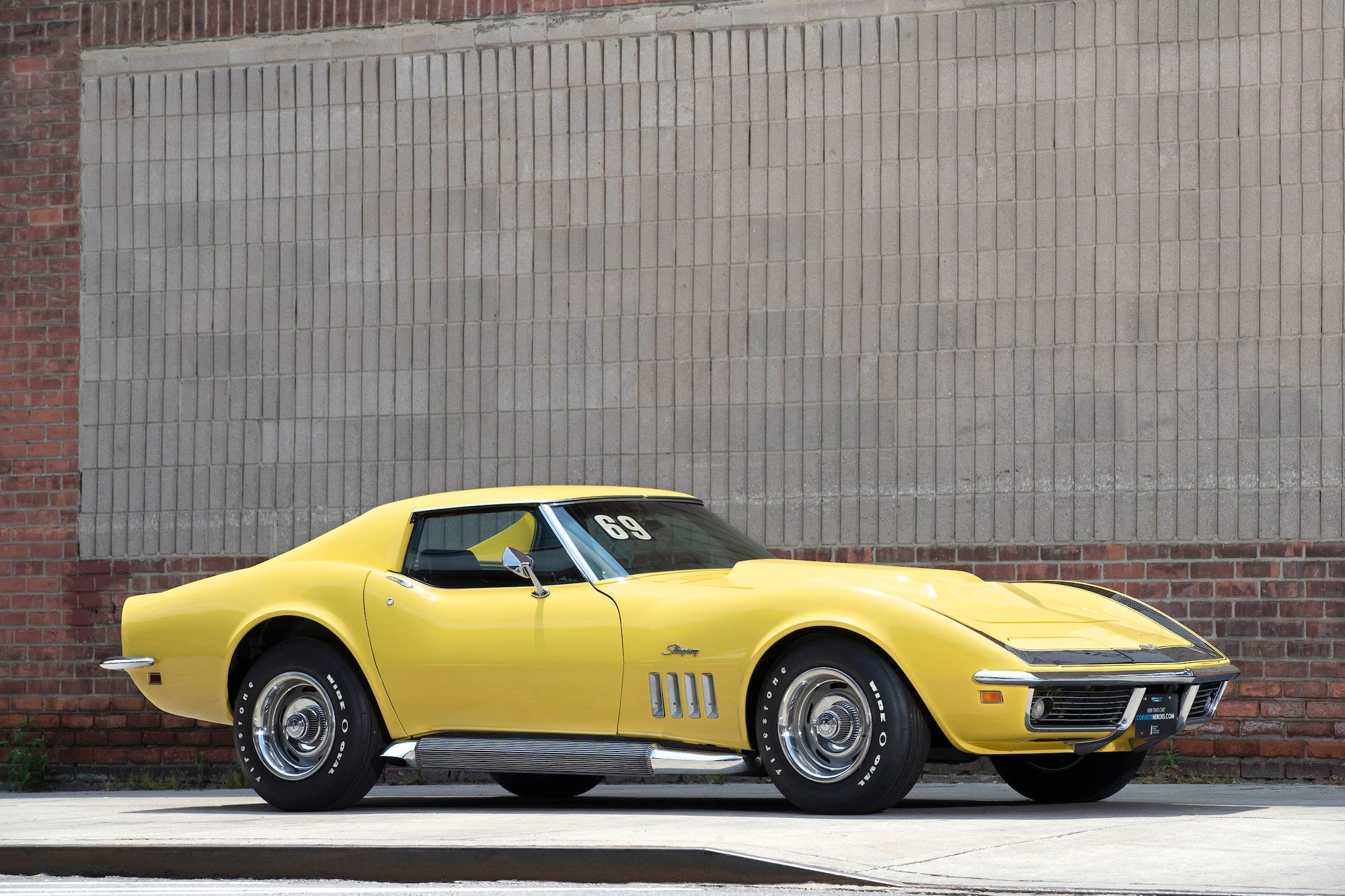 These cars were originally given away back in 1989 after a VH1 sweepstakes gave them all to one winner. Pop artist Peter Max then purchased the entire collection from the winner with a plan of using each one as a canvas for an art project that was never started. The cars were left covered in decades of dust and collecting rust in parking garages across the Big Apple.