This Corvette features a 427/435 horsepower 4-speed and is an NCRS Top-Flight Award Winner.
---
A remarkable 1967 Chevrolet Corvette Convertible recently emerged on the auction site Bring a Trailer, capturing the attention of vintage car enthusiasts worldwide. This well-preserved marvel represents the end of an era, hailing from the final year of the C2, often referred to as the 'mid-year', generation of Corvettes.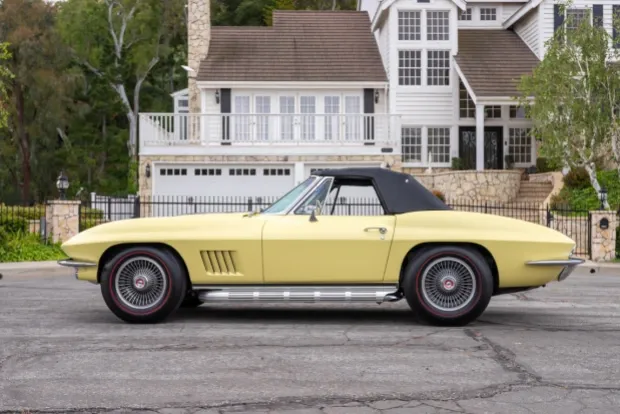 The 1967 Chevrolet Corvette Convertible, a multi-award-winning classic car, is up for sale, offering a unique opportunity for automotive enthusiasts and collectors alike. Sporting an impeccable Sunfire Yellow exterior, this Corvette exudes nostalgia and an unmistakable air of class. Notably, this cherished vehicle won the National Corvette Restorers Society (NCRS) Top Flight awards in both 2008 and 2010, demonstrating its remarkable level of preservation and performance.
This Corvette's beauty isn't just skin-deep; it houses a powerful 427ci L71 V8 engine beneath its sleek hood. Paired with a Muncie M21 four-speed manual transmission, the car provides an engaging driving experience that harks back to the golden age of muscle cars. Moreover, the three two-barrel carburetors and a transistor ignition system aid the car in achieving a factory-rated output of 435 horsepower and 460 lb-ft of torque.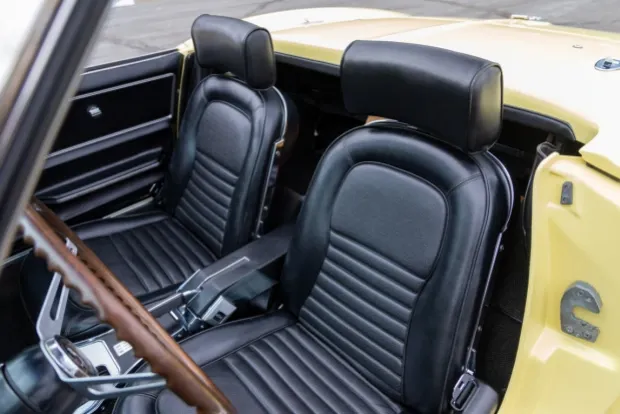 The car's exterior sports various remarkable features, such as a black-striped stinger hood, body-color hardtop, side-exit exhaust pipes, and 427 badging. Along with these, the power-assisted four-wheel disc brakes and F41 suspension ensure the car's performance matches its visual appeal.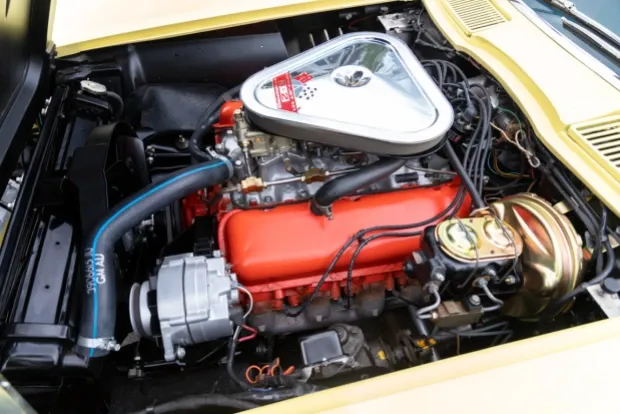 The car's interior, trimmed in black vinyl, stays true to the 1960s aesthetics, while incorporating headrests and shoulder harnesses for an added touch of modern comfort and safety. Furthermore, the vehicle's dashboard is home to an unaltered, radio-less dash panel, emphasizing its commitment to originality. The car's odometer reading stands at 33,000 miles, although the total mileage remains unknown.
Another notable feature of this Corvette Convertible is its PosiTraction rear axle with a 3.36:1 gear ratio, enhancing the driving experience with optimal traction and control. Mounted on 15-inch Kelsey Hayes aluminum wheels are Firestone Super Sports redline tires, completing the vintage look of this classic.
The car comes with a factory car shipper, a partial tank sticker, NCRS Document Validation letter and Shipping Data Reports, and the previously mentioned awards. The vehicle, acquired by the seller in 2023, now waits for its new owner with a clean Arizona title.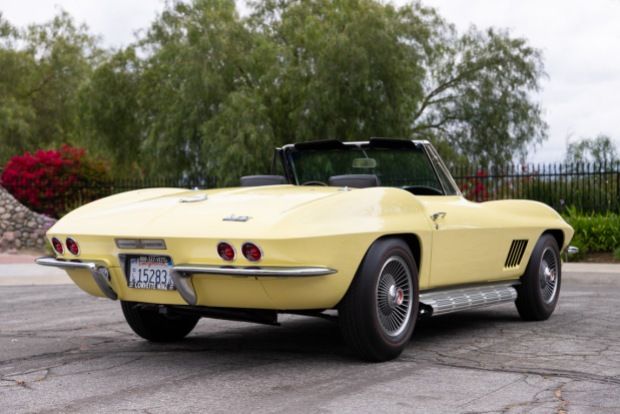 In essence, this 1967 Chevrolet Corvette Convertible is a symbol of an era when car manufacturing was as much an art as it was a science. It offers a blend of vintage aesthetics, stellar performance, and historical significance that's rare to find, making it a prized possession for any classic car enthusiast.
This awesome Corvette, and many more, can be found at Corvette Mike.