This car is being sold by OTM Vehicle Consulting.
---
The Koenigsegg Regera is probably one of the fastest cars to ever be featured in modern car enthusiasts' various fantasies. Combining a massively powerful engine, with its electric motor setup, and suspension designed to race, this vehicle certainly earned all of its praise just by being fast. It also helps that the body is one of the most striking exteriors made for a road car. Overall, you can see exactly what makes the Koenigsegg Regera iconic to anyone from video gamers to real car enthusiasts. Nowadays, if you have the resources, you might be able to get yourself a wonderful example with incredibly low miles on Bring A Trailer.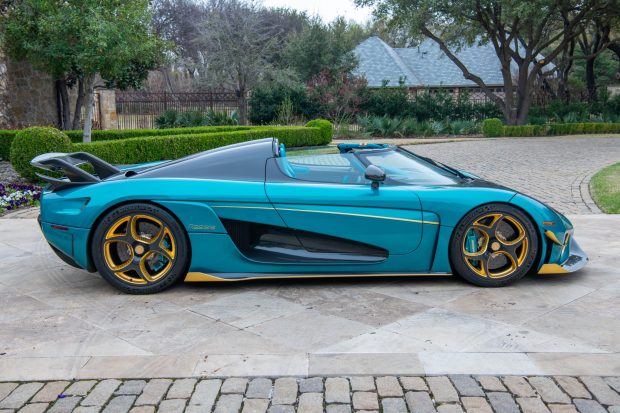 made in 2021, this Regera has only 615 miles on the odometer which is perfect for a car that was only produced 80 times and as such bears one of the most Highly sought names known to modern supercar culture. from the factory, it came with the ghost package and an environmental power upgrade which both contribute to the car's high value. One can only imagine the exterior also attracts a lot of attention with its bright blue and black paint job contrasting the Tresex Air Core carbon fiber Wheels. Those, along with smaller accents across the car's body, utilize Black and gold to make a  dramatic entrance wherever it goes.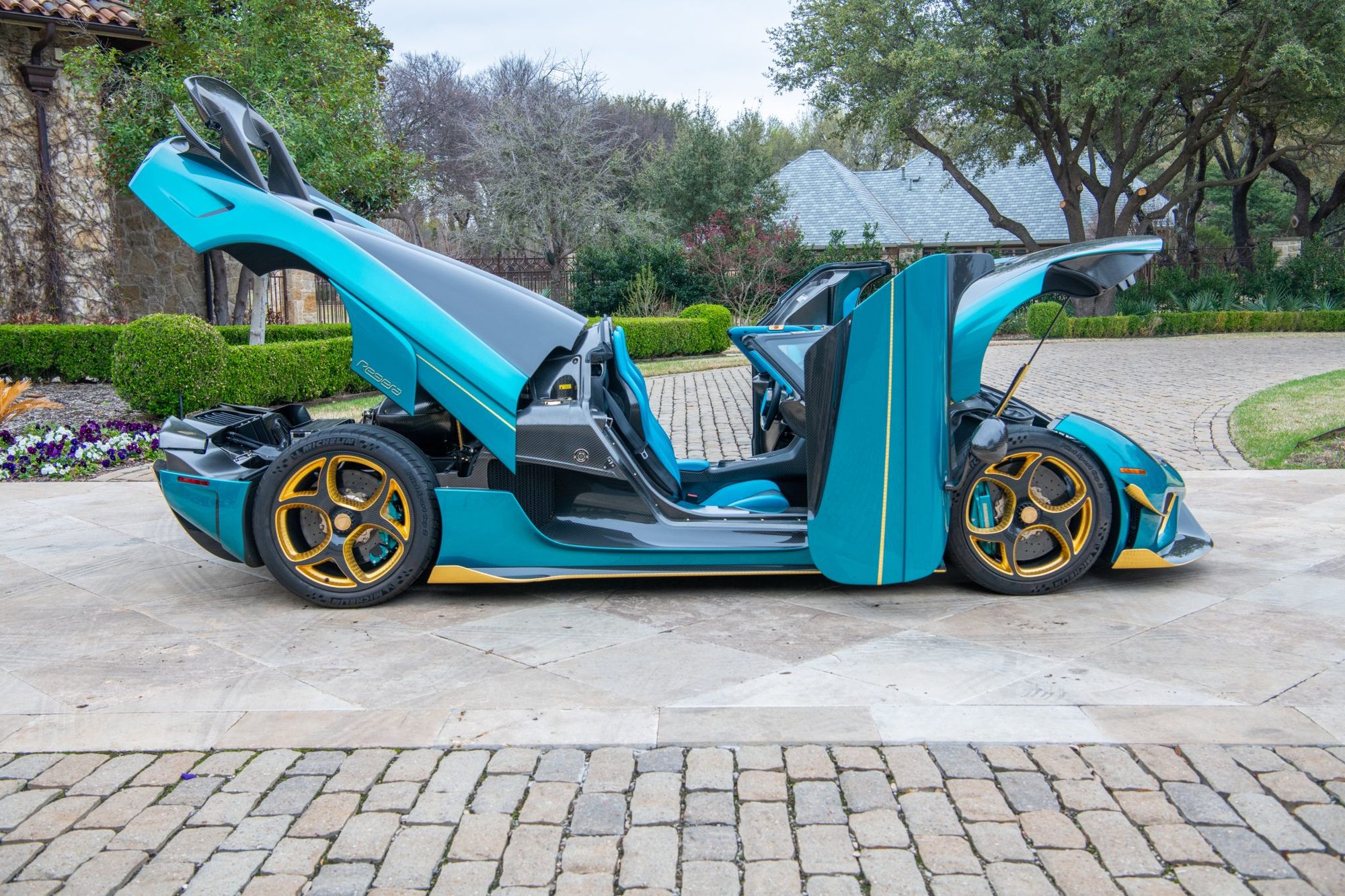 Powering this vehicle is a twin-turbocharged 5.0-liter DOHC V8 engine And three electric motors, all adding up to a power output of around 1500 horsepower. From there, that force is transferred through a direct drive transmission and further controlled with the pushrod suspension featuring active dampeners. In 2021, Koenigsegg recommended a real retail price of 3.2 million and just two years later it's still just as beautiful as the day it was made. All of these things add up to a car that will probably retain its value for many years to come which is exactly why you might want to get behind the wheel.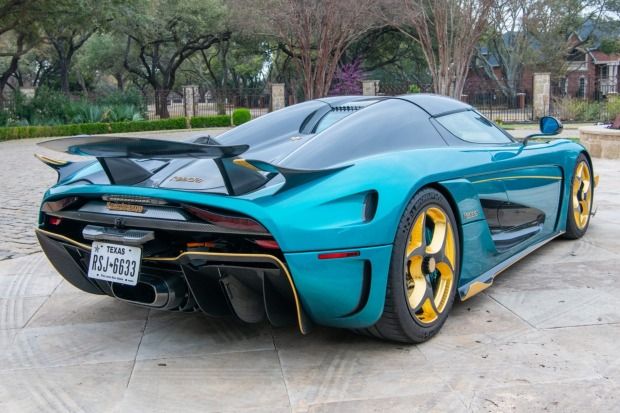 To learn more about this vehicle or to get more information on buying your next supercar, contact Andrew at OTM Vehicle Consulting at 707-391-7325. Or visit here.