Finding a true SS is hard, finding one this nice is nearly impossible.
---
The 1964 Chevrolet Chevelle helped spark the muscle car era, and the Malibu SS you're looking at here is a fully restored example of this ground-breaking car. More importantly, this 1964 Chevrolet Chevelle Malibu SS shows that a classic doesn't need to be 100 percent factory correct or converted to a restomod in order to be a true show stopper.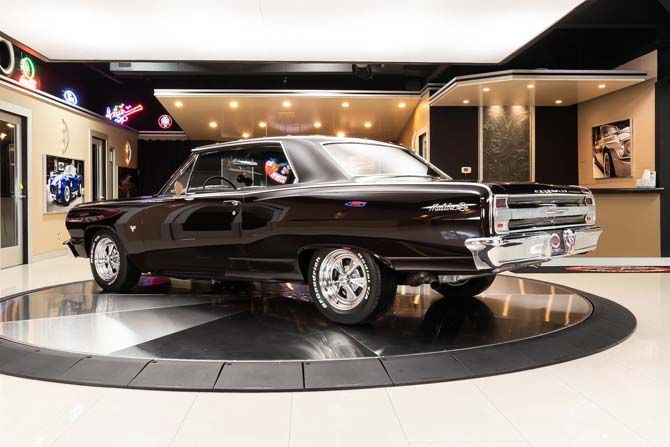 According to the listing, this car is, in fact, a true Malibu SS, so this is no clone. That being said, the 283 cubic-inch four-barrel V8 is correct for the car, but the engine is not numbers matching with a casting date from 1965. Likewise, this muscle car no longer wears its original Silver Blue paint color. So what does this mean for the collectibility of this 1964 Chevrolet Chevelle Malibu SS? Absolutely nothing... unless you're looking for a concours-quality, all-original example.
What this Malibu SS lacks in factory correctness, it more than makes up for in overall quality. The mirror-like Black Cherry paint job is accented with flawless chrome, while the five-spoke wheels help provide a perfect stance to accentuate this car's perfect style. Outside, inside or underneath, this car was built to incredible standards making it an instant show car.
Under the hood, this first-year Chevelle Malibu SS is powered by a 283 V8 that's been upgraded with MSD ignition, a Holley 600 CFM four-barrel carburetor and ceramic coated headers. This engine is backed by a Saginaw four-speed manual gearbox and a 10-bolt positraction rear end. Bottom line, this restored Malibu SS is sure to perform as good as it looks!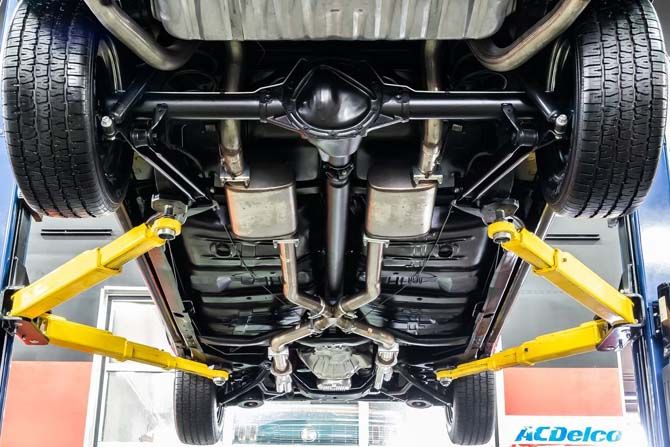 There's no doubting how much work was put into the restoration of this show-quality 1964 Chevrolet Chevelle Malibu SS, and Vanguard Motor Sales has it listed for $54,900.