This 'Vette oozes C1 style and packs C6 performance!
---
It's one thing to own a classic car to get noticed or win shows, but if you want to dominate a crowd wherever you go, then this seriously custom 1962 Chevrolet Corvette pro-touring build is the car you want. While it still wears a factory VIN and a mostly stock body, this C1 'Vette being sold through Classic Promenade packs a purpose-built chassis and late-model Corvette performance.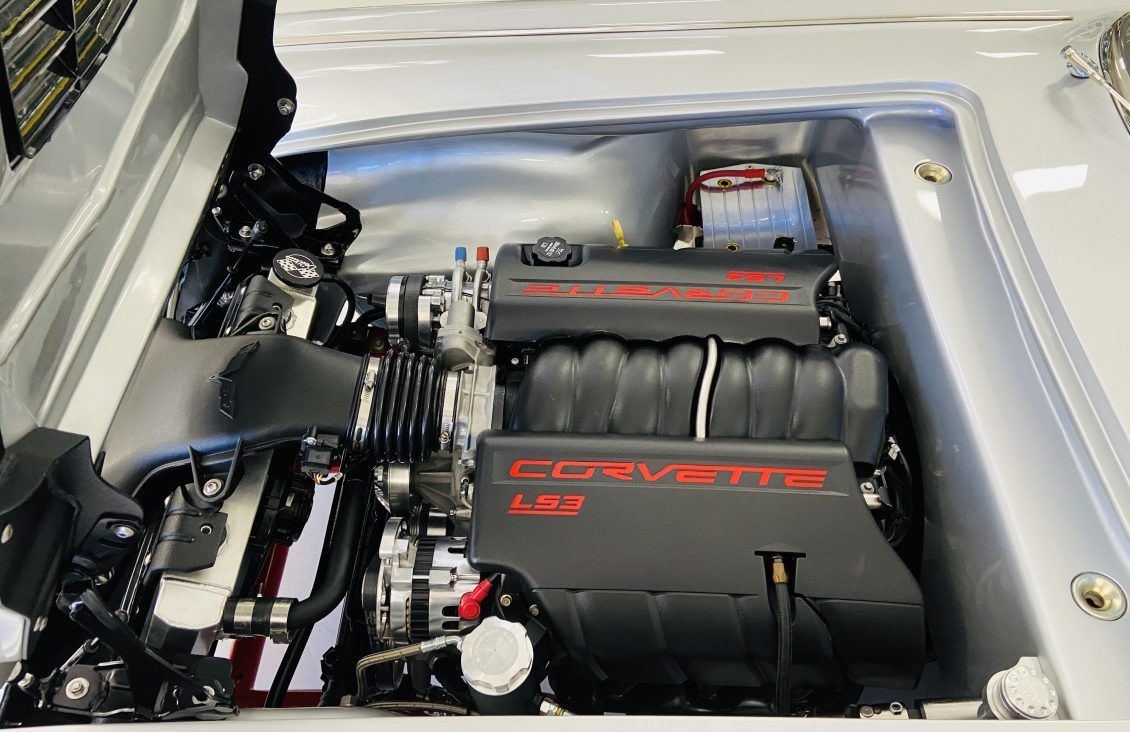 Starting life as a beautiful C1 Roadster, this custom build retains the Corvettes original lines, while adding modern touches such as the HID headlights, late-model Corvette wheels and the pop-open carbon fiber fuel cap. This pro-touring Corvette definitely took inspiration from other Chevrolet performance vehicles with the chevron-shaped heat extractor from the newer Camaro and the center-mounted, quadruple exhaust outlets like the C5-C7 Corvette. Inside, there's even more modern amenities like the custom red leather seats, Momo steering wheel, Vintage air and Kenwood sound system, but this cabin still has the same basic look and feel of a late C1 'Vette.
While this car looks like a C1, it rides on custom-built tubular chassis similar to a racecar, and it's powered by a 6.2-liter LS3 V8 from a C6 that has been tuned to more than 500 horsepower and paired to a Tremec five-speed manual gearbox. For optimal handling and packaging, this build uses a C4 Corvette rear suspension setup with C6 Z06 brakes. Best of all, this custom, pro-touring 1962 Chevrolet Corvette has just 52 miles on it since being constructed!
This incredible Pro-Touring Corvette is ready to win shows, and it is currently being sold with a show-winner's price of $224,800. Contact Classic Promenade today for more information on this one-off C1 'Vette or any of the other highly collectible cars in their inventory.