An ultra-rare example of the already-rare BMW E31.
---
BMW never officially made an M8 version of its E31 8 Series, but the high-powered 850CSi was just as good. According to the listing for this 1994 BMW 850CSi, only 225 examples of the range-topping 850CSi were built for the U.S. market, and of those, one of only 26 painted in Hellrot red. That makes this 850CSi being sold through Rapley Classic Cars a true unicorn for BMW fanatics.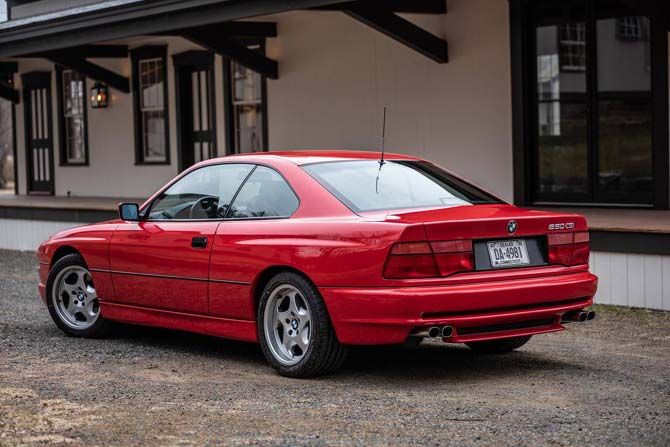 As if owning a 1-of-26 car wasn't special enough, this BMW 850CSi has been meticulously cared for and maintained over the years, and it survives today with a little over 18,000 original miles showing on the odometer. Everything from the paint to the wheels to the undercarriage is spotless on this car, and the black Nappa leather interior shows no sign of wear. Bottom line, this car is a flashback to 1994 right down to the period-correct BMW-branded car phone!
Exclusive to the 850CSi, these cars were powered by a 5.6-liter V12 rated at 375 horsepower, which is just 10 hp shy of a 1994 Ferrari Testarossa! If that wasn't good enough, this particular car squeezes even more performance from the V12 engine with a Dinan performance chip and Racing Dynamics performance exhaust system. Matching its exclusive engine, the 850CSi had a distinctive appearance thanks to sportier front and rear bumpers as well as staggered-width 17-inch wheels.
If you want a modern classic that is sure to stand out and continue to appreciate in value, then this 1994 BMW 850CSi is the ultimate car. Be sure to contact Rapley Classic Cars for more information on this red-hot BMW.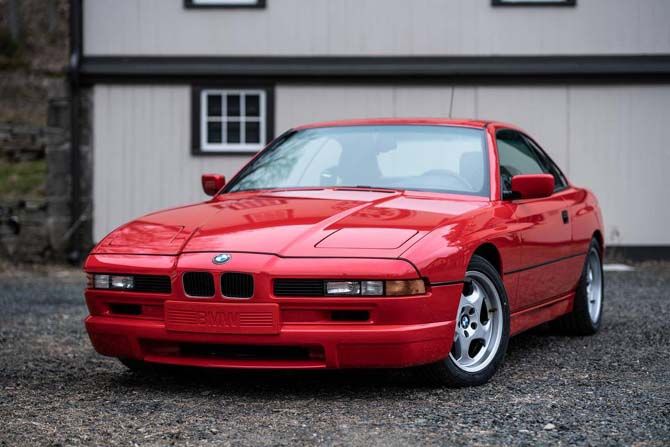 Alec Cartio began creating classic car films for BMW E31s and other cars in early 2017 after having successfully worked as a music video and commercial filmmaker since 1999. Alec is a foremost 8 series expert. He combines his two passions, which are cars and films into a new venture called Cartiology Films, which has gained worldwide recognition among classic car collectors and enthusiasts.