With 1600-horsepower under the hood, this Wine Red Outlaw is a screaming demon in the quarter-mile.
---
While not everybody likes that "catfish" Camaro look from the 1990s, something we can all agree on is the fact that this car is a true red-blooded racing beast. The aggressive styling of the front of the car, combined with a forward rake, and a huge scoop on the hood combine to give the car the appearance of a shark. For this monster of a vehicle that is very appropriate, this thing is ready to hit the track and start hunting down its prey.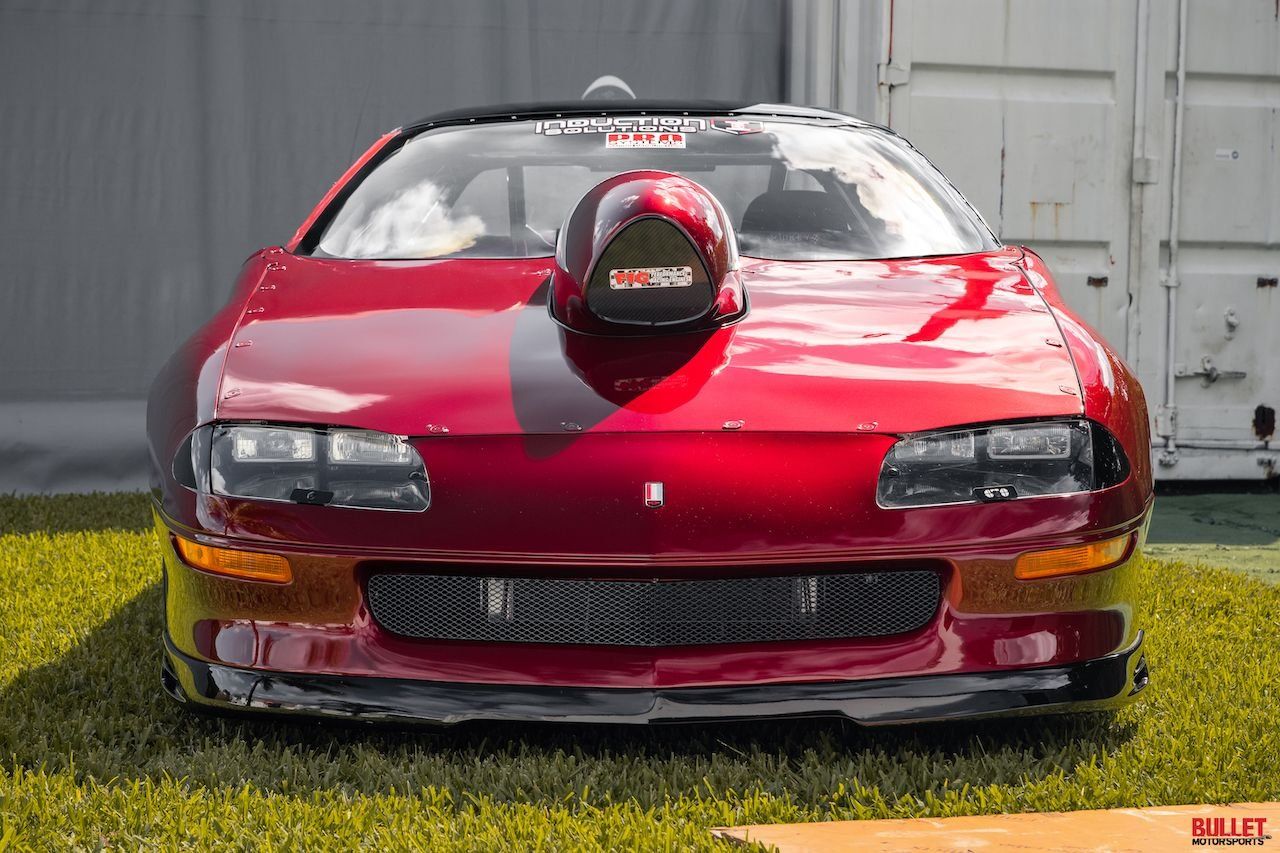 Powering this Camaro is a 434 cubic-inch small block that pushes out an insane 1,600-horsepower. This ride features not one, but two nitrous tanks; the builder, Mike Fiorelli, says that with the right tuning set up the car can run a 9-second pass. The car comes with two sets of doors, one set of fiberglass doors as well as the original set of doors with push pin installation - this makes for quick and easy installation whenever you want to switch doors. The gigantic scoop on the hood is not just for looks, it houses the massive 4-bbl carb and gives the car a scary aggressive look.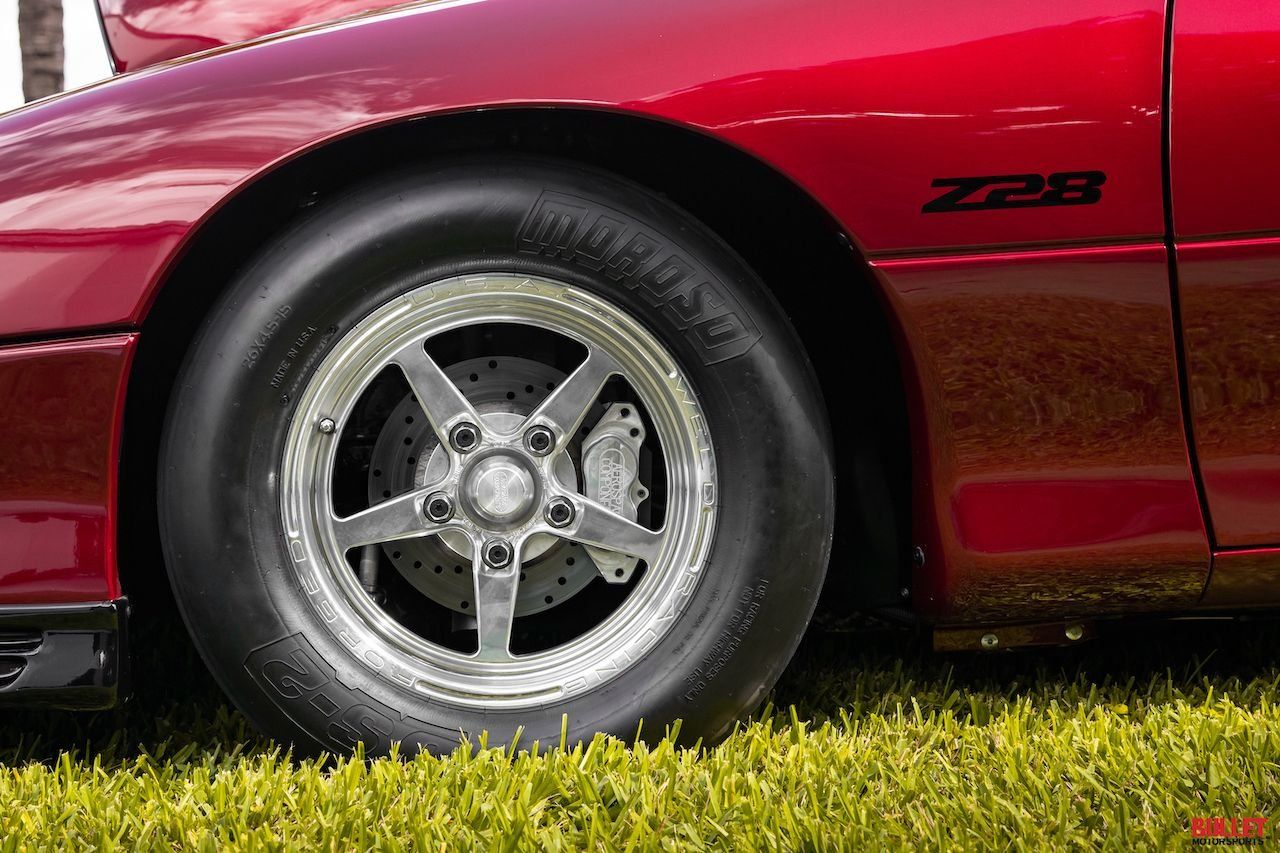 This is the perfect car for the ultimate racer, at $250,000 in investment the building process took a lot of blood sweat and tears. Every inch of this car holds the weight of years of hard work giving this car an unbeatable personality. It is impressive to see that Fiorelli knows everything there is to know about this car, which shows that he cares about this car and that he was very invested in the building process. This 1600-horsepower, nitrous-equipped 1995 Z28 Camaro is being sold by Bullet Motorsports.