It looks impressive, but wait until you see what it's packing.
---
Having a gorgeous, head-turning car can be a lot of fun, especially if you revel in the kind of attention it brings. This Pro-Touring Chevelle is just such a ride, thanks to the aggressive modifications to the exterior, like the wild custom front splitter and those cool 18-inch CCW Classic wheels tucked nicely into the wells. That combined with the nice blue exterior, intricate pinstriping on the hood, and dual front fender hash marks like what you see on some of the Corvette Grand Sports makes for quite the statement. However, this car isn't writing checks it can't cash.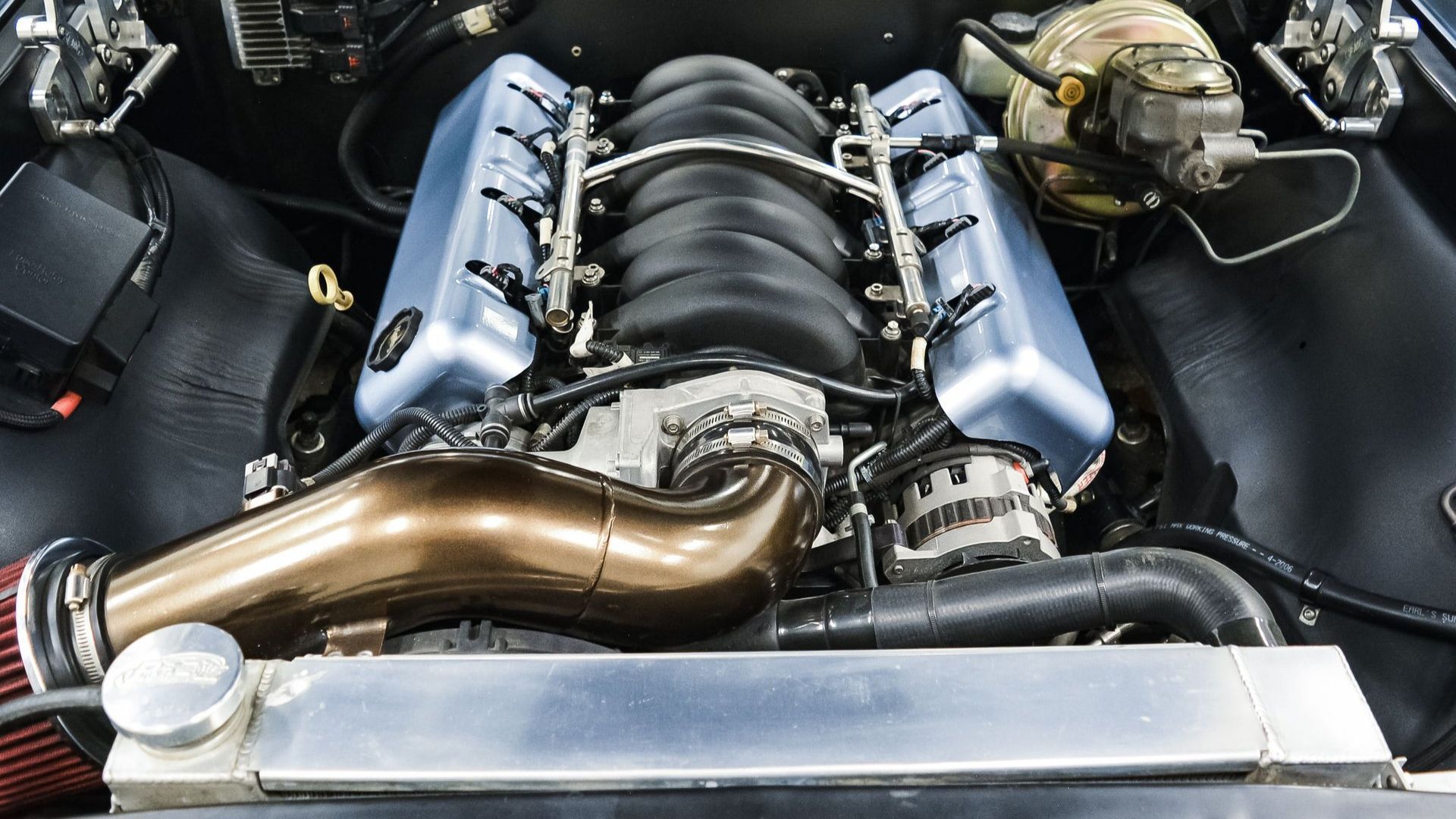 After all, this muscle car didn't show up to a gun fight with a pocketknife. Shoehorned under the hood is an LS3 displacing 418ci and pushing a claimed 650-horsepower. That's certainly a good way to make an impression, but this Pro-Touring Chevy is about more than just raw power.
Plenty of chassis mods help this Chevelle Malibu handle tightly and stop with greater precision. Among the many mods are RideTech tubular control arms, RideTech StrongArms suspension, RideTech Shockwave air springs, RideTech air ride suspension, RideTech LevelPro Max air ride control, and RideTech front/rear sway bars. There are drilled and slotted rotors at all four wheels, plus 6-piston calipers for serious braking force.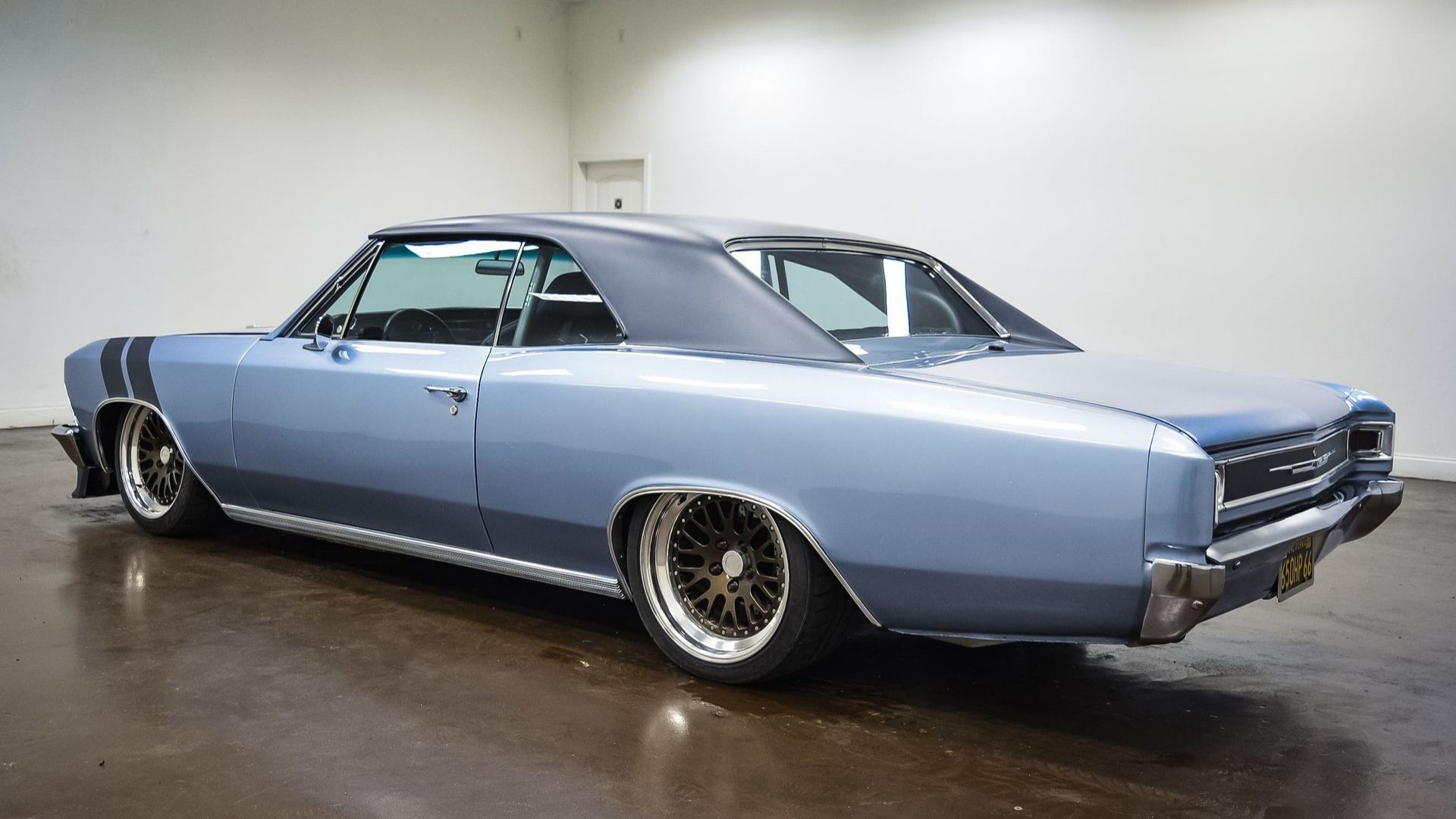 For good measure, power steering and power brakes have both been installed.
The interior certainly wasn't overlooked. As you can see through the windows, there's a RideTech Tiger Cage roll cage so hopefully you can satisfy your local track's safety standards. Vintage Air heat and A/C should help keep you comfortable while cruising at any time of the year. The custom center console contains two cupholders, something you don't really see in muscle cars from the 60s.
While it's just fine to admire this 1966 Chevrolet Chevelle Malibu, know that it is available for purchase through Classic Car Liquidators.
See our comprehensive vehicle overview for the 1966 Chevrolet Chevelle including production numbers, performance specs, factory colors, and OEM brochures. Also, check out additional model years or view other Makes and Models in our Research center.